Today I want to share some blogging for beginners tips. I'm going to assume that you already have your blog set up. If you don't, here are my tops tips – Go with WordPress, Buy Hosting and a Domain with Lyrical Host. Type in MBC at the checkout for 10% discount. This is seriously good advice that I wish someone had given me many years ago when I first started blogging. Lyrical Host will help you every step of the way.
My tips are to help you start building your blog up and getting page views. There are 5 key points I'm going to cover today.
Get clear about why you're blogging and how you intend to make money
Blog a lot – Your content is key
Share your blog posts regularly
It doesn't need to be perfect
Learn as you go and what to focus on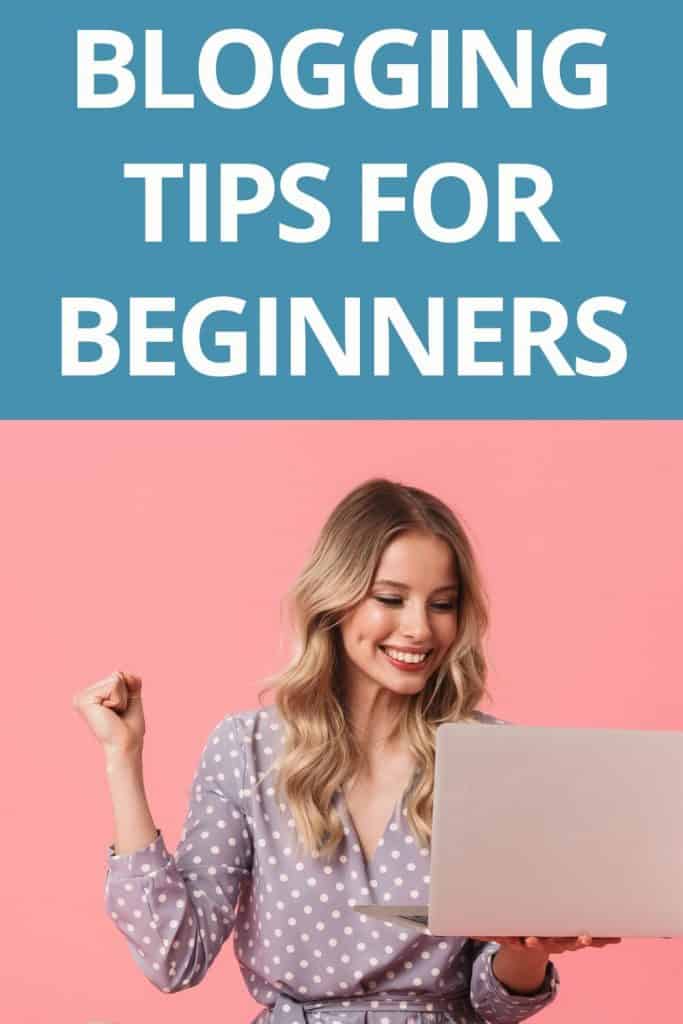 Get clear about why you're blogging
Are you blogging as a hobby, do you want to make a little side income or do you want this to provide a full-time income? I fall into the last of these. I need to make a full-time income from my blogging.
Knowing this is really important. If you're aiming to make money blogging then you'll need to know how you want to make money. Please note that this may change over time.
I make money from my blog in 4 ways.
I sell my own downloads – I personally like to create low cost £5 – £20 downloads and many are pay what you want downloads. Many other bloggers make a lot of money through things like membership sites, high prices courses. The options are endless.
I share affiliate links to make a commission (only ever in a genuine way to benefit my readers). Another useful post to read is How to find affiliate programs for my blog
I have ads on my site through MediaVine. This is the way I make the most money from my blog and I like this way of making money because it allows me to focus on what I want to write about rather than stressing about getting people to buy things. Check out this post Earning an income from Mediavine ads
I publish paid posts on this blog. I have to be honest and say that I would rather not do that but right now I still need that extra income. These posts are in my Biz Tips Category on the blog and I try to keep them separate from my own blog posts.
These are just a few ways to make money blogging. Right at the beginning of your blogging journey, I want you to really think about how you want to make money on your blog but remember that your decisions are not set in stone, you can change direction over time.
You've got to get on with the actual blogging
As a new blogger, you really need to be an active blogger. What I mean by this is that you must be adding new blog posts regularly. I have three blogs right now. Ideally I would like to be adding a new post at least 5 times a week to my new blog but reality means it's more like once or twice a week so I know progress will be quite slow.
Dedicate as much time as you possibly can at this stage to creating new content on your blog.
As a general rule, aim for 1000 words per post. Have clear subheadings – add your subheadings before you actually start writing the post, this will help you to stay focused, especially good advice if you tend to go off-topic and ramble.
However, don't ramble to make your word count up. As an absolute minimum go for 500+ words.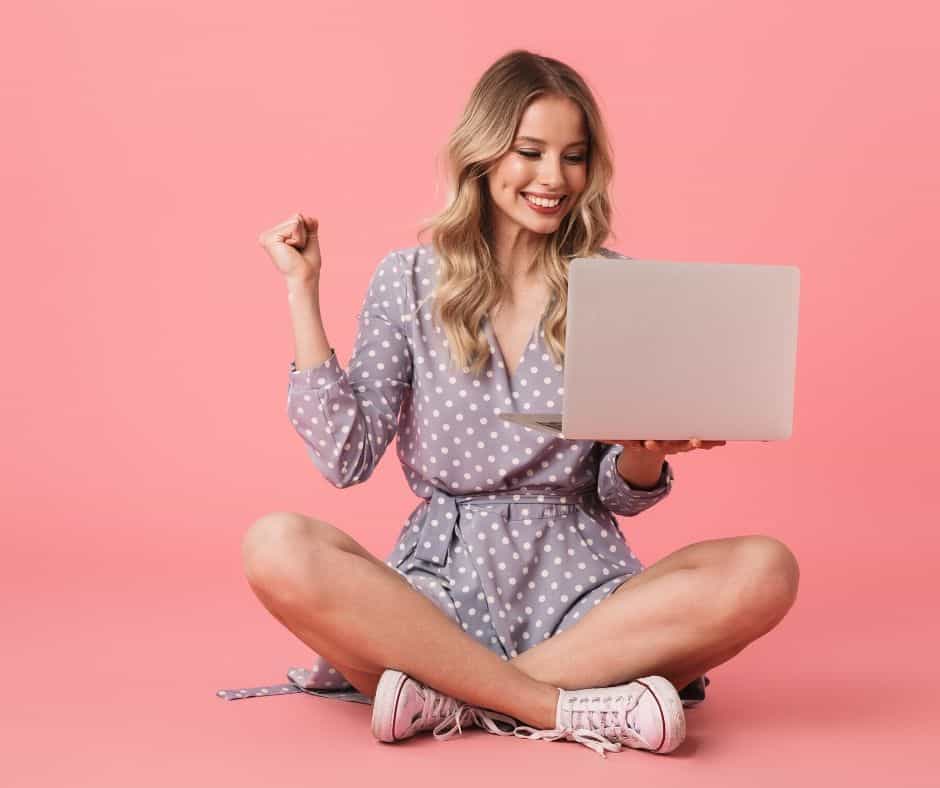 Share and share some more
You've got to get eyes on your blog. Share your blog well. When I add a new blog post, this is how I personally share it.
I email my list of subscribers
I create at least 2, usually 5 Pins (vertical) to share on Pinterest.
Facebook
Twitter
LinkedIn (usually only if it's business or blogging)
I don't recommend spreading yourself too thinly on all the different social media sites. To be honest, twitter, Facebook and LinkedIn don't bring me a lot of traffic but I still like a presence there.
For me personally, I focus on Pinterest the most as this brings me the most traffic by far and it's long-term traffic. So whilst spending time creating 5 pins, scheduling them (I use Tailwind) may seem time-consuming, it really is worth the effort. I usually have 2 pins inside the blog post and then add 3 extra pins direct to Tailwind. If you can only manage 2 in the post, do that.
I also reshare old content regularly. You need to keep putting your older content in front of people as long as it's still relevant.
It doesn't need to be perfect
I see so many bloggers or want to be bloggers struggle to get started because they think it's all got to be perfect from day one and that they need to know everything. This simply isn't realistic.
Even if this takes you completely out of your comfort zone, set yourself a target to write a certain number of blog posts every week no matter what. You can go back and rework them at a later stage. I do that ongoing as I know most other successful bloggers do too.
The important thing is to start getting content out there and start building your audience NOW.
Learn as you go
Commit to learning as you go. I've been blogging for a long time but I am still constantly learning and I never expect or want that to stop.
SEO – As soon as you can, start learning about SEO. This is how you'll get your blog ranking well on Google and getting found on Pinterest.
Because I'm a serious non-techie, I put this off for a very long time because I simply got totally overwhelmed by it. I have since found an SEO course that actually makes sense. Take it in bitesize pieces. But invest some time every week to learning SEO, it will pay off.
BLOGGING – Learn how to blog well – I recommend Elite Blog Academy. I've written a review about this blogging course to let you know why I love this course so much – Blogging course – Elite Blog Academy Review.
PINTEREST – Pinterest is actually a search engine rather than a social media site. It's designed for people to search or browse their interests and click through to a blog post. This is exactly what bloggers want. I don't have a course to recommend but I do recommend that you check out SIMPLE PIN MEDIA (podcast) – This is packed with really helpful advice for making the most of Pinterest and always following best practices on Pinterest. Definitely take the time to learn how to create a good Pinterest image.
YOUTUBE- Many bloggers also run a Youtube account. It can be a great way to grow your blog, but, to make use of it you need to make sure you learn how to utilise it properly. Alex from Adzoola's incredible YouTube guide can help.
Blogging for beginners round-up
Okay, lets do a quick round-up of what we've gone over today.
Get clear about why you're blogging and how you plan to make money from your blog
You must be adding regular content to your blog
Share your blog posts and reshare older blog posts regularly
Things don't need to be perfect, you can go back and make better later
Learn as you go
Blogging Resources
Finally, I want to share a few blogging resources. My friends over at Elite Blog Academy have loads of really great freebies which you can find on my Blogging resources page and I've also put together a Blog Post checklist to help make sure you have the important things in each post.
And some more blog posts that you may find useful…
I hope you've found today's blogging for beginners tips really helpful, feel free to ask me any questions you have in the comments and I'll do my best to help you out.
Please support this blog by sharing this post anywhere you can. Thank you. Wendy – Morning Business Chat.