I'm a huge fan of Pinterest and today I want to share my top Pinterest tips to help you attract the right people to your business or blog.
I have two separate Pinterest accounts – Both do very well and continue to grow.
Life and Business With Wendy – 979.3k unique monthly views

Ideal Weight Challenge – I currently have 1.2m unique monthly viewers
Think of Pinterest as a search engine rather than a social media platform. People go to Pinterest and search what they are interested in.
The life of a Pin (and image on Pinterest) has a really long life. The time invested in Pinterest has a much longer return than Facebook or twitter. Normal social media platforms offer incredibly short lived opportunities but Pinterest is something that just gets better over time.
A good 95% of my blog traffic (not including google) comes from Pinterest, so it's a no-brainer to invest my time and energy into this platform.
I do want to say right now that I'm not a Pinterest expert, the Pinterest tips I'm going to share with you today come from trial and error and investing a good deal of time to learning.
These are the things that are working really well for me. I'm going to assume that you already have Pinterest set up and you're already using it.
FULL DISCLOSURE – There are some affiliate links included in this post. This means, if you buy a product I've recommended, I'll get a commission as a Thank You. This really helps me keep running this blog.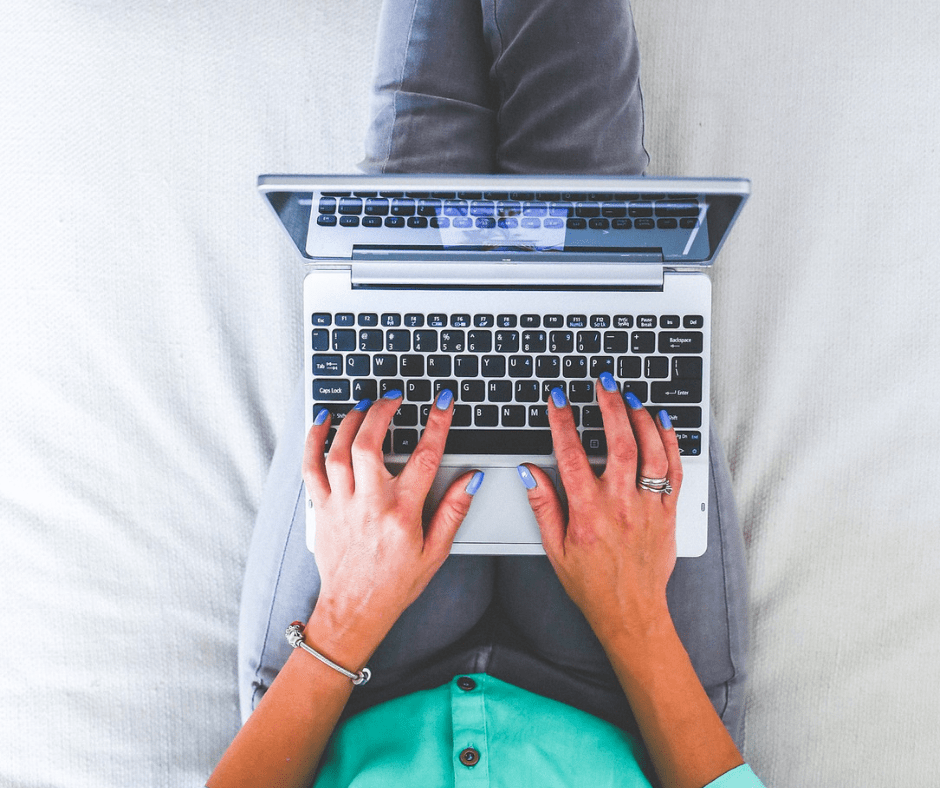 1. Be Clear on Who You Want To Attract
Who are the people you want to get the attention of? For my Life and Business With Wendy Pinterest account, I want to attract people who want to improve their life and business through mindset, law of attraction, EFT, affirmations, goal setting, life skills… And my Ideal weight challenge account – I want to attract people who are intersted in positive living, taking care of themselves, healthy living and healthy weight loss.
2. Clean up your boards
Your boards need to be clear, well titled, specific and aimed at the people you want to attract.
Give each board a description using your keywords that you want to be found for.
If you like pins about cute cuddly dogs but it has nothing to do with the people you want to attract, make that board secret and then pin to your hearts content.
The boards that people see should directly relate to your key business topics or blog categories.
I also like to have clean board covers for my own boards – Take a look…
Life and Business with Wendy and Ideal Weight Challenge
These are your key boards to focus on and keep them active.
3. Create a best of board
Create one board that is only for your pins – position this board first in the display.
ONLY add your own pins to this board.
People are getting picky about who to follow. Now, I never just follow people. If there's someone I am intersted in, I look at there boards and either just follow their best of board or I pick out a few specific boards. Some people have well over 100 boards, I definitely don't want all of those showing up in my feed.
4. Vertical Pins ONLY, Please
Now, I'm going to hold my hands up, I do very occasionally pin some older images that are square (usually quotes or affirmations) and I know they do okay. I NEVER create images to share on Pinterest that are square now.
The size I go for is 600 x 900 px and I use Canva to create my images. Below is a quick tutorial I created.
My general rule of thumb is ONLY create and add vertical images. If I click onto a board and see small images, I quickly click away.
5. Choose group boards wisely
Group boards used to be really effective and they drove a lot of traffic but not so much thee days. My advice is to choose very niche boards that you can find lots of relevant pins that you want to share.
If you look at a group board and find it hard to find anything you'd like to reshare (save to one of your key boards) then leave it.
You want to get two things from a group board
High value content to share with your audience
A niche community that will be happy to share your content
I would encourage you to stay away from the very general boards – THINK NICHE
If you join a group board, pin to it regularly (follow it's rules) and go to it regularly and pin other people's pins. This is the only way group boards are effective.
6. Invest some time
A good year or so ago I wrote a post titled Pinterest time is time well spent and I totally stand by that still today. I spend about 2 – 4 hours a week deliberately using Pinterest (this includes scheduling time which I'll talk about later in the post).
I know that sounds a lot but it pays off. What I would say is invest in good scheduling and dedicate REGULAR TIME to Pinterest, even if it's only a few minutes a day. As I clean up the people and boards I follow, I spend less time searching for good quality pins I am happy to share.
7. Invest in scheduling
I've experimented with several scheduling platforms and I recommend and use Tailwind – Use my referral link to get 1 month free – Try Tailwind
I put off this investment for ages and I wish I'd just gone for it earlier. I also started on the monthly payment option and found it a little limiting. I now pay yearly and I find it so much better. No restrictions with the amount I pin.
I know that if I don't get time to pin during the day or even for a good few days, I will still have pins being added to my boards. This is the only way I can keep my boards active.
Tailwind also works out the best times for you to pin. Yep, it's super smart.
I live in England but my peak Pinterest times are through the night for me when other countries such as United States are active. I couldn't pin at those times but with Tailwind, I know pins will be going out at the best times.
TRY TAILWIND for free
See how I managed to schedule 3 months worth of posts using Tailwind.
8. Use Tailwind Tribes
Tailwind tribes in the same way you do groups on Pinterest. Choose a niche board and keep an eye on how often your pins are getting reshared.
If you're not getting many reshared leave that tribe and go to another.
I am a big fan of tribes and find they give my pin reach a super big boost.
With a normal plan, you can join 5 tribes and share a total of 30 pins in 1 month. This is what I currently do but I am probably going to upgrade in the next few weeks so that I can add more pins and join more tribes. I feel this is a very good investment for me.
9. Add keywords in the alt tags
Make sure you add a clear description of your pin into the Alt Tags area. This is how both Pinterest and google will know what the pin is about.
10. Monitor your pins
I admit this is still something I'm working on and to be honest, I think it's always going to be a learning process.
If a pin isn't performing particularly well, try these things…
Alter the description making sure that it's really clear what the post is about.
Change the image (this can be a complete overhaul, just change the image or just change the text on the image.
I recommend that you only make one change at a time to see what works and leave it for at least a week before making more changes.
11. Only share quality pins from reputable sources
Again, I'm putting my hands up. I haven't always checked pins before sharing. I see something I like the sound of and save it but this had lead to problems in the past. Whilst it is time consuming, I highly recommend that you check where the pin leads to before pinning it to your boards.
12. Clean up your following list
To the top right you have a tab titles following. Click this and you'll see recent pins from people that you follow. If you're only following people that you really like and trust, this makes finding great content to share much easier and faster. Click on the pencil icon you'll see the people you follow. I recomend that you then do the following…
Click on the person you follow
Click on there boards
Unfollow any boards that are not of interest to you. If they have loads of boards then it might be better to unfollow the person and the look at the specific boards of interest. I always try to find a best of board.
Take a look at some of the pins and actually click through to see where they lead. This way, you know that you're sharing high quality pins only.
13. Create new pins for old posts
Keep old posts alive by updating pins. I also do this regularly for my most popular posts to keep getting new eyes and keeping it an active post. You can create multiple pins and rather than adding them directly to your blog post and filling it with too many images, add them directly to Pinterest. There's a red circle with a + sign along the top of your Pinterest page. This is where you can add pins directly. Make sure you add the URL for the post you want people to go to when they click on it.
14. Create new pins rather than repinning from an existing board
Okay, this is fairly new information for me. Pinterest like pins to be shared direct from your blog, creating a new pin. That doesn't mean a new image. It just means that, you're sharing the pin from scratch rather than resharing a pin from a board – This is only relevant for your own pins.
Now, a useful thing to know is that when you add your own pins to Tailwind, that produces a new pin.
I really hope I'm making sense with this one. Basically, either pin your own images directly from your blog/website… or use Tailwind to reshare your pins.
A note on repinning your own pins
I reshare my most popular pins regularly – I try to leave a few weeks before resharing the same pin and also check how active a board is before resharing the same pin.
For example some of my group boards are getting loads of pins every day and it's fine (as long as the group rules agree) to pin the same pin to this board every few weeks.
However I have a different group board that does well but only has a handful of contributors and therefore is not getting the same volume of pins added. So I'm more careful to check if it's okay to share the same pin.
More Pinterest tips – A resource I love
I really hope that you've found my Pinterest tips helpful. I'd also like to recommend Simple Pin Media Podcast The podcast is full of really useful tips to make the most of Pinterest.
That's it from me. Please ask if you have any questions and I'll do my best to answer.
Happy pinning
Wendy
Please pin and share this post if you found it helpful.
Try Tailwind for free