What does blogging life really look like? Whilst blogging is becoming a much more common business choice these days, many people still do not really understand what I actually do as a blogger.
Now, I do need to say that my blogging life will look very different from some bloggers. I've added some links at the end of this post to read about other bloggers and how they spend their time.
Update: I now own 4 blogs and my latest blog is totally focused on helping new bloggers. Follow my own blogging journey, check out my Blog Come Reports and get loads of Blogging tips.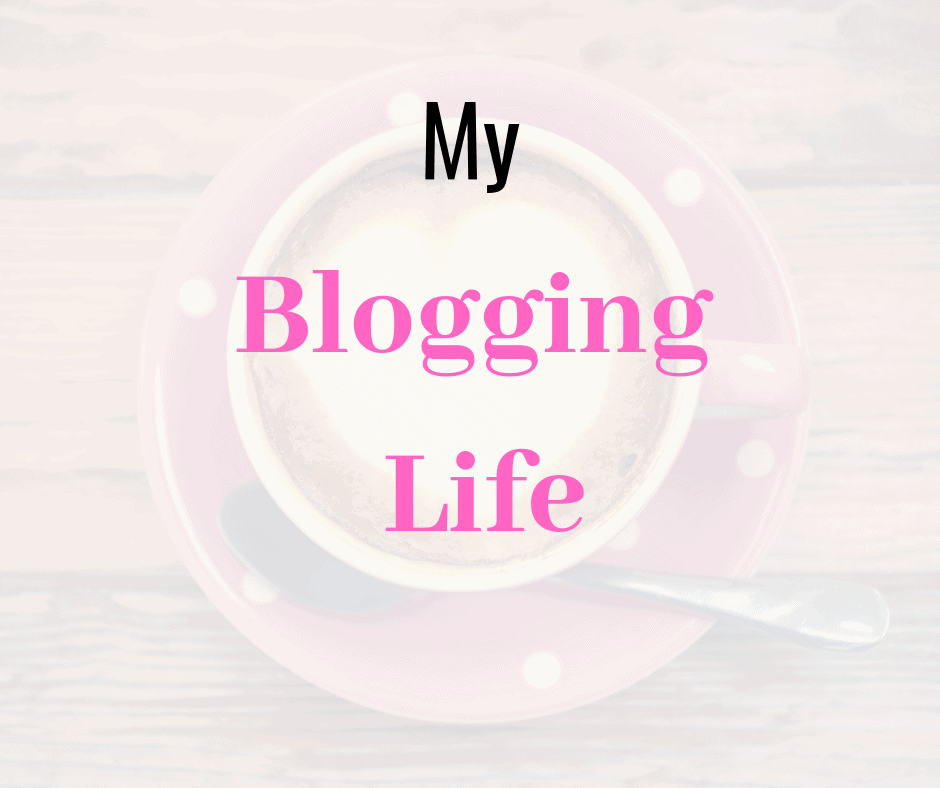 My blogging background
I can't even remember when I wrote my very first blog post. It's probably quite safe to say, it wouldn't have been that great. I originally starting writing blog posts to support my coaching business. There was a lot of trial and error and those early blogs are long gone but they were all valuable for me as a learning experience.
In 2017, I stopped offering any private coaching and became a full-time blogger. I so love that title.
Check out my post about how I made the decision to become a full-time blogger.
For me personally, this was probably the very best career move I've ever made. I really love my blogging life.
My blogging life is not…
Here's what my blogging life is not – It's not the Instagram ready life, it's not the cafe culture life where I spend my days in a trendy coffee shop writing my latest blog posts and it's not jetting off to exciting places to cover a story.
Whilst this is the life for some bloggers, it's not my blogging life. I admit, I do quite like the idea of days spent in a nice coffee shop but I'm way too easily distracted, I'd never get any work done.
FREE BLOG POST CHECKLIST
Here's what my blogging life looks like
I don't have a specific start time or end time but one of the things I love the most about my blogging life is the time-freedom it allows me.
That doesn't mean I don't put in the hours, it just means I work when it works for me. If I want to go out in the day, I work a night.
Every now and then I track my time and see how many hours I work in a week. I average somewhere between 35-45 hours a week. That being said, some weeks I work as little as 20 hours and other weeks I work 16+ hour days.
Below I'm going to break down what I do most days.
It definitely starts with tea!
Yes, this is an essential part of my blogging life. I do my house jobs, my mum stuff, walk the dog and then I put the kettle on.
Review my goals and priority tasks
I start and end my business day with this. Every day, I write down my goals and the priority tasks for the next day at the end of each business day. I set my goals for the week on a Sunday and write down my priority goals.
Each morning I do a quick review of my goals and priority tasks. This helps to keep me super focused.
Social media and emails
I'm a firm believer in doing the most important tasks as early in the business day as possible but I find that I need 10-15 minutes where I switch off from mum and house stuff to blogger.
So, whilst I'm having that morning mug of tea, I focus on social media and emails.
I check my emails and move anything that's not important out of my focused folder to deal with later. At this stage, I will only have important emails that I need to take care of in my focused folder.
I will reply to any emails I can do quickly and leave the rest for now.
I check Facebook messages, read and reply to comments on my own posts and I'll have a really quick browse through my timeline being very careful not to get drawn into non-business conversations.
Paid posts
I sometimes get paid to publish blog posts here on this blog. They have been written by someone else and all I need to do is check through them to make sure they are a fit for the blog – I add images that work on Facebook, twitter and Pinterest. I do the SEO stuff for the post. Hit publish and share on the relevant social media sites.
Each post can take me between 20 minutes and 45 minutes. I try to complete these posts fairly soon after they are sent to me. I tend to check for new posts again as I complete each of my other tasks for the day.
GET MY FREE BLOG POST CHECKLIST
My Blog Posts (Priority task)
As well as this blog I also have 2 other blogs Life and Business with Wendy and Ideal Weight Challenge.
Most days Monday to Friday, I write a new Blog post. I try not to write blog posts at the weekend but sometimes an idea comes to me and I want to at least get the ideas drafted out.
A blog post typically takes me a couple for hours to write out, sometimes quite a bit longer. It really depends on how in-depth it is. Then I will leave it for a short time – Check emails and social media again before I go back, read through it all again for errors and then add the images, sort out the SEO stuff, publish, share on social media and email my subscribers telling them about the new post.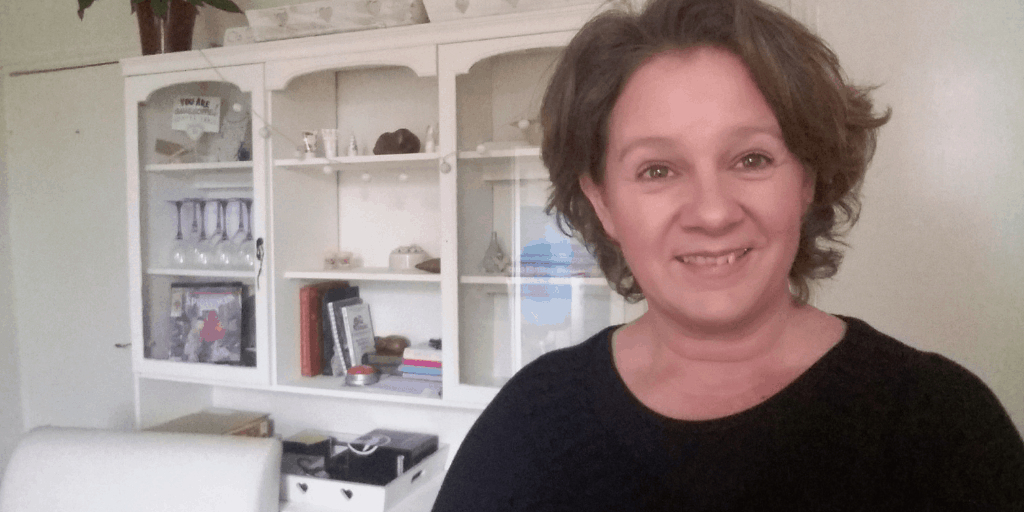 Scheduling
I spend time most days scheduling posts. I would like to say that I do this in one session but that doesn't really work for me as I get bored. Instead I prefer to pop in every day or so when I have a few minutes .
I use Tailwind for scheduling on Pinterest and make full use of the Tribes and SmartLoop service they have. At the time of writing this post, most of my traffic comes from Pinterest. I could not maintain this level of success on this platform without scheduling. You can use my referral link to get a FREE Tailwind trial. It is an expense but totally worth every penny.
I use PostPlanner for my Facebook pages (3 of them) – I use their starter plan which is just $3 (correct at time of writing this post) – which allows me to schedule on all of my 3 pages. If you think this would be helpful for you, please use my referral link – Postplanner scheduling.
Finally, I use Buffer to schedule some tweets – I just use the free version for this one but there are paid plans available which allow you to schedule more.
Emailing my subscribers
I send out a post to my email lists every time I write a new post and then for this blog and my Life and Business with Wendy blog I send out weekly emails to help my subscribers in some way.
I use Mailchimp for this blog and my Ideal Weight Challenge blog and ConvertKit for my new Life and Business with Wendy blog.
Mailchimp is free for me at this time and it works okay. Because I really wanted to focus on list building from day one on my new blog – Life and Business with Wendy, I decided to invest in a better service and after a lot of research, I chose Convertkit and have been really happy with this service and the support I get from them.
Use my referral link to try ConvertKit for free.
Updating old blog posts
I am consistently updating old blog posts, trying to make them better, researching best headings and keywords, seeing if I can add more value to the post. I also update images to make sure that I can share on Pinterest, Facebook and twitter. Making sure that my old posts are still getting traffic to them is a really important part of my blogging life.
Creating new images
Pinterest is definitely the platform I invest the most time into. I'm checking which pins are doing well and creating new images all the time. This drives traffic to old and new posts. Generally, I add one or two Pinterest images to a blog post plus a smaller image that works for Facebook. I'll also create extra Pinterest images which I add directly to Pinterest. I do this because different images, different text attracts different people.
How to create images on Canva.
Update my accounts
I'm so not a numbers person and I've found that the best way for me to keep up with my business accounts is to update them every few days. I tend to update on a Friday and a Monday as a minimum. This way it only takes a few minutes at a time.
Work on downloads
One of the ways I make money blogging is through selling my own downloads. I host these on Gumroad. I also use Beacon to create downloads and also opt-ins. I'm not always working on new downloads but when I am this will take up a lot of my time.
Review My Mediavine Dashboard
I love Mediavine. This is the ad company I work with. I know some people don't like ads on blog posts but this is why I choose to use them. The ads pay me a wage and I can focus on creating content that I feel will really be useful for you rather than having to worry about how I will make money.
Mediavine offer me a huge amount of support and I am constantly learning from them. On my dashboard I can check which posts are doing well, I can also see if something is not performing as well as it could be doing.
Connect with Facebook groups and pages
Once I've done some work on my priority tasks (usually writing a blog post or an email to my subscribers) I'll spend some time checking in with my Facebook groups/pages to see if anyone has commented. I always try to like or reply to comments.
At this time, I also pop into other people's groups and see if I can comment on – show support in any way.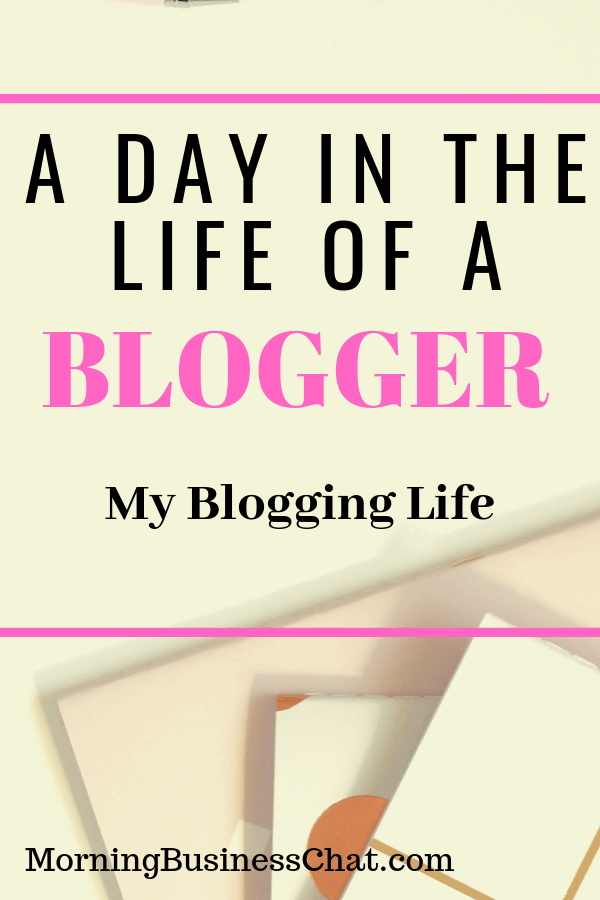 Here's an example of a blogging day
This would be a Monday when my son is at college all day. These are very rough times.
6.30am – Get up, shower, dress and have breakfast – Feed the dog and let him out, put the washing on.
7.35am – Take Jack to the train station – Home, walk the dog.
8am (ish) Make myself a mug of tea and settle down to check social media, emails – review my goals and priority tasks.
8.30am Start work on writing a blog post – I'll usually have it planned out with a title and subheadings – I'll also have researched keywords before I start writing the blog.
10am (ish) Once I've written the post, I'll take a break, get a drink, put the washing out, maybe do a bit of housework and a super quick check of emails – social media.
10.30 – Back to the blog post. Have a read through it for typo's, add images which I create on Canva and sort out the SEO. I've usually already done the keyword research before starting the blog post. Quick read through again to make sure everything is okay. And hit publish.
Once the post is published I start sharing it – I send a quick email to my subscribers for that blog, share on Pinterest, Facebook, twitter and if relevant to LinkedIn.
12pm – Lunch-time. I'll usually watch the news whilst I have lunch and sometimes, if he looks like he wants to, I'll walk my dog.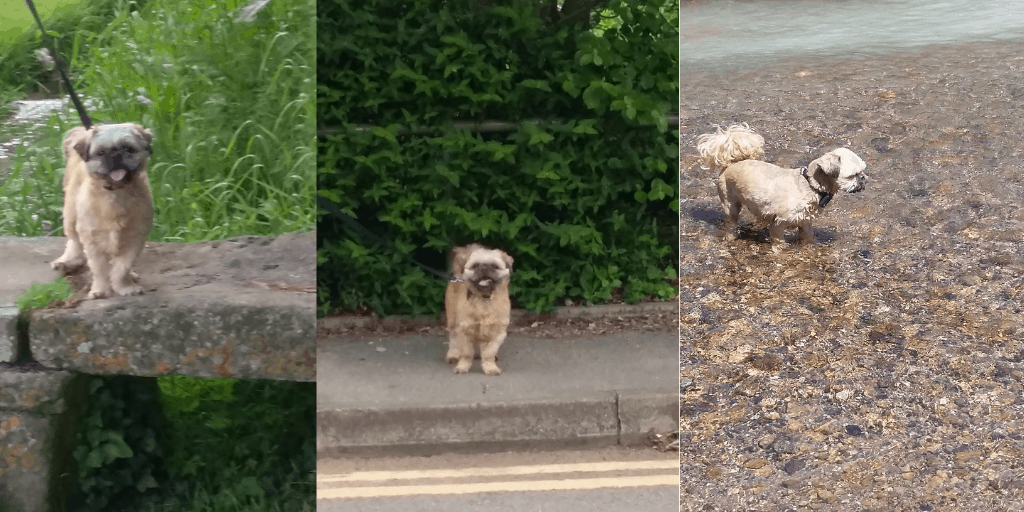 12.45pm Check social media and interact on a few groups. Check emails and do any paid blog posts I've received or prepare an email to send out to subscribers. I like to have these written well in advance of sending them out so that I stay consistent.
I'll also pop over to Pinterest and pins a few pins from other people and maybe comment on their blog posts.
The rest of the afternoon is spent creating new images for old posts and checking them to see if I can make them any better, researching keywords and planning out – Drafting my next blog post – I like to have a title and subheadings in place before I get to writing the post.
I usually take a break about 3pm, do some house jobs, or walk the dog, or go out in the garden for a bit. I can often start to lose concentration around this time, so a break does me good. This can be anything from 10 minutes to an hour.
Then I'll do some scheduling, and check out other peoples pins, Facebook posts, blog posts and interact. I'll also use this time to do any reseacrh or studying. At the moment I'm learning more and more about SEO.
I'll carry on until around 5.45pm and then I'll plan out the next day – This will often involve adding a title and subheadings to the blog post I plan to write the next day – Planning other priority tasks for the day ahead. a quick final check of social media and emails and switch off – Then it's time to go and pick my son up from the train and have something to eat with him.
I don't work every evening but sometimes I like too. Working in the evenings allows me more freedom to go out in the day time if something comes up. I also like to do things like watch YouTube videos that help me to keep growing my business.
That's my blogging day
Now not every day is the same and as I said, the best thing about my blogging life is that I have pretty much complete time-freedom. Some days I start work at 8am and work through to 6.30pm with just short breaks for lunch and a quick walk with the dog. Other days, I'll do an hour in the morning, go out for a few hours, do a couple of hours in the afternoon and then maybe another couple of hours in the evening. This is the thing I love the most about my blogging life. It wouldn't work for everyone but it does work for me.
I also have those days where something goes wrong and I end up working silly hours. It's usually a techie issue when this happens. Thankfully I now have the most awesome hosting company looking after my blogs and the support they give me is absolutely amazing. They're always ready to help with the techie stuff. If you're looking for great hosting, definitely check out Lyrical Host and use my special referral code LHWENDY to get 10% off your first hosting plan. Enter the code LHWENDY at checkout.
A day in the life for other bloggers
I wanted to give you an idea of how other bloggers spend their time too, you'll see similarities with most bloggers but different bloggers do have different routines and styles.
A day in the life of a food blogger
I love this post from Ed at Easy Peasy Foodie – Ed's day is definitely more structure to mine. Whist we do many of the same things, there are also things she does that I don't because of her specialty niche.
Read A Day In The Life Of A Food Blogger
A day in the life of a travel blogger
Hofit Kim Cohen blogs at Vanilla Sky Dreaming a travel and lifestyle blog – There's a 'When I'm Traveling' schedule and a 'When I'm home schedule' which I love. This is a very different life to mine.
Read A Day In The Life Of A Travel Blogger
A day in the life of a fashion blogger
Caity Rose blogs over at A Little Rose Dust. As you will see, photography plays a big part in this bloggers day which is something I don't focus on at all.
Read A Day In The Life Of A Fashion Blogger
Are you a blogger?
If you're a blogger I'd love to know how your day compares to mine and what you love the most about your blogging life. Leave a comment below.
Please Pin and Share – Thanks – Wendy