The question new bloggers often ask is "Should I use an editorial calendar?" and I've got to be honest, there isn't a definite answer but I will give you my views on this and explain what I do instead.
So what is an editorial calendar anyway?
An editorial calendar is simply a calendar of the content you will be publishing on your blog. The plugin I use and works very well is WORDPRESS EDITORIAL CALENDAR. I know other bloggers like to use their Google calendar and others just use a good old diary.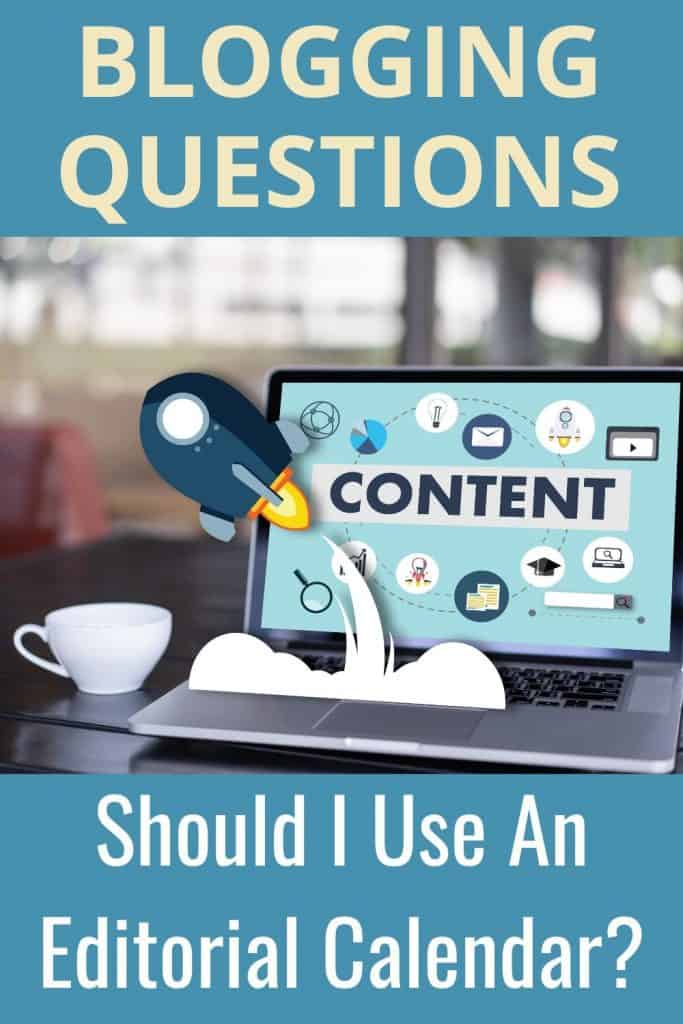 The benefits of using an editorial calendar
Some bloggers post on a set day or days weekly. An editorial calandar will help you to plan ahead so that you always have blog content to go out on the right day.
The WORDPRESS EDITORIAL CALENDAR plugin allows you to schedule posts and see them in the calendar. You can also add drafts to your calendar. So, as an example, you can go onto the calendar and quickly see that for the next 4 weeks you have a post scheduled to go out every Tuesday and Friday.
You can also add blog ideas to the calendar (drafts) so that you know what topic you want to write about on a specific day.
It's also very beneficial if you're writing a series of posts on a specific topic to keep track of what's going out when or organising seasonal posts to go out at the right time.
I personally only really use the editorial calendar when I'm taking a break from blogging (going on holiday, taking a break over Christmas). This helps me make sure that I still have some content going out whilst I'm away.
My experience with editorial calendars
I've been blogging for many years and my blogging routine has definitely changed over the years. I now run 3 blogs. This one, Life and Business With Wendy and Ideal Weight Challenge.
I have used editorial calendars in the past routinely to schedule all my posts but I have to be honest I personally find it quite restrictive. I found I'd schedule draft posts then not write them, instead, I'd be inspired to write something completely different and I'd end up losing good ideas I've come up with.
Now, that doesn't mean they're not right for you. Many bloggers love them and find them necessary to keep a good schedule.
FREE BLOG POST CHECKLIST
Regular posting days or not??
As a new blogger, I was totally convinced I had to use an editorial calendar. I thought it was a blogging thing and if I wanted to be a blogger, I had to do it. I had to try and post on the same day each week to create a routine for my reader. And even when I stopped using the calendar, I still felt like I was doing something wrong.
As the years have gone by I've realized that this is simply not true. If it works for you, go for it, if like me you prefer to hit publish as soon as you've written a blog post, go for that. There really isn't a right or wrong way.
Making money thought
You may have noticed ads on my blog. This is one way that I make money blogging. When I first added my Ideal Weight Challenge blog to Mediavine (the ad company) I had to have a minimum of 25,000 sessions in 30 days. That's not page views it's the number of times people visit your blog, so 1 person may visit your blog and look at 6 posts. That would be 1 session and 6 page views. Anyway, my point is, You can see at that level the blog was doing quite well. Being a part of the Mediavine family has taught me so much. There are people on there who are earning really huge amounts of money. I'm doing okay, I live off my blog income but I'm not yet making the really big money. There was a thread asking about scheduling posts. And most didn't, they published as they wrote the post. One comment said, "It's not making you money if it's sat in your editorial calendar."
RECOMMENDED READING How to make money blogging
Here's what I do instead
There are 2 key things that I do. I have an ongoing (long) blog post ideas list and I create outlines in drafts.
Blog post ideas
The most important thing for me personally is keeping a track of blog post ideas. I have an ongoing list on Google Keep. I love this. I can access it from my Google Assistant, my phone and my laptop so any time I get an idea, I can add it to my list. Then when I'm ready to sit and write a blog post I have an instant list of ideas.
Outline blog posts
This works brilliantly for me. I try to have a good collection of outlines ready to work on in drafts. If you start writing a blog post but don't publish it, it will be saved into your draft posts.
The outline will consist of a Title, various subheadings covering the key things I want to talk about, sometimes a few notes, usually at the top of the post and sometimes I'll add the keyword I want to focus on.
What this means is that I get the key points down when I have the idea and I always have a good based to write from rather than staring at a blank page wondering what to write. I never get writers block where I can't think what to write but I do definitely have days where I just don't want to write. Whilst I do try to write something daily, that's fine. Other days I write 3 blog posts in one go, so I don't worry about it.
Let's sum up my thoughts on using an editorial calendar
Do what works for you – This is my rule for life, business, blogging…
There is no right or wrong way.
An editorial calendar can be really useful for scheduling so that your blog posts go out on specif days (if this is something you want to do)
It can help you organize a series of posts
Good for scheduling posts if you're going to be away
GOOGLE KEEP is a great tool for keeping a track of blog post ideas
Outline posts with Title, subheadings and keyword in drafts
I hope you've found this helpful, feel free to reach out to me in the comments below and ask if you have any further blogging questions.
Please support my blog and share this post – Thanks – Wendy