Can you really make money Blogging? I get asked this question all the time and the answer is YES.
I started this blog back in 2014. I'd played around with other blogs before this but they've all stopped running now. They were what I call my trial blogs.
I initially set up this blog to support my coaching business. At the time I was running a busy coaching practice online and the blog helped me to showcase some of the ways I could help people.
In 2016, I decided to completely stop offering coaching and focus 100% on my blog and creating content (downloads, courses…) – I needed to learn how to make money blogging that did not include offering my coaching service.
It was a bit of a scary move, especially from a financial point of view but I wasn't enjoying the coaching anymore and I really wanted the freedom to focus on my writing.
I now have three blogs that are generating a good amount of money consistently each and every month.
These are my other two blogs – Life And Business With Wendy and Ideal Weight Challenge
I earn more now than I did when I was full-time coaching and 5 years on, I can 100% say that it was the best choice for me personally. And I'm about to launch my brand new blog.
I love blogging
I love the time freedom I have now and I love being able to do what I want and be financially rewarded for it.
This hits home especially around the Christmas holidays. Once the Christmas celebrations are over, people start to think about going back to work and a fair amount of people are really not looking forward to that.
I love my work and whilst I do take regular breaks, I am always looking forward to getting stuck back into it. For me, I think that feeling is priceless.
So, today I want to share 4 ways that I personally make money blogging. And how you too can make money from your blog.
DISCLOSURE: Just to let you know that I have included affiliate links in this post – This means I'll get paid a referral commission should you buy anything after clicking my link. This is one of the ways I make money on my blog.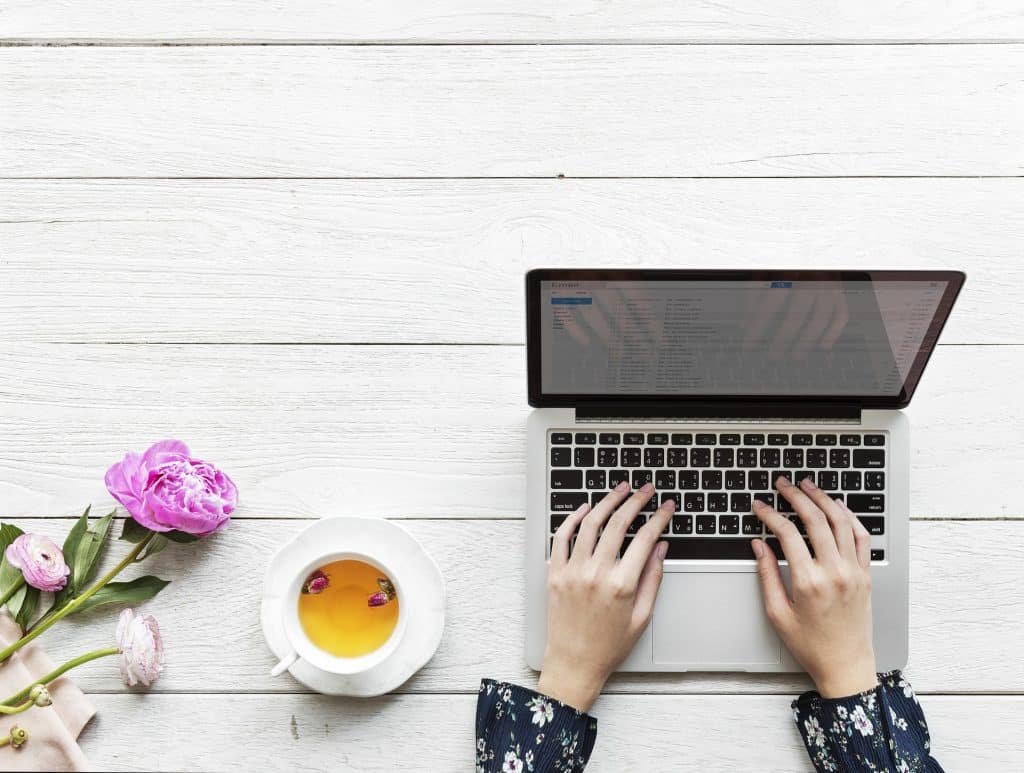 Some Important Blogging Basics
Before I share the 4 ways I make money on my blogs, I want to share a few key bits of information that will help you if you're right at the beginning of your blogging journey.
Get your own domain and hosting right from the start.
Hosting and Domains You Can Trust
I recommend Lyrical Host for Hosting and Domains. They have special WordPress hosting which is what I use and love. I wish I'd had this company supporting me when I first started blogging. They're incredibly genuine and super helpful.
Drop them a line and tell them where you're at with your blogging journey and they'll help you get set up.
If you want to buy a hosting plan with them (I use the Mighty Plan) – I have a special discount code for you – Type in LHWENDY when you pay to get 10% off your first hosting plan payment.
I've been with other hosting in the past and none of them have come close to Lyrical Host for the amount of help they've given me to get the most from my blog. And I'm not a techie person so this is massive for me.
Learn how to blog well
One of the very best things I did was invest time and money into learning how to blog as my business. I took the Elite Blog Academy course. Now I'm not going to lie, this is an expensive course.
But in my opinion, it's brilliant and I don't think I would have been able to give up my coaching practice to become a full-time blogger if I hadn't taken this course.
It helped me shift my mindset to blogging being a business that made money. And of course, I learned the practical side of making that happen.
Elite Blog Academy only opens for new members once a year, so I totally recommend getting on the waiting list (there's no commitment to buy but you'll get some fantastic freebies to get a feel for there teaching style and you'll be notified when it's open for new members). Go to the Elite Blog Academy waiting list.
How You Can Make Money Blogging
I do want you to understand that every blog is different, and every blogger makes money in a slightly different way. Also, different bloggers prefer to make money in a different way.
My 3 favourite ways are Ads, as this allows me to really focus on what I want to write, Affiliate sales, I genuinely love sharing affiliate links because
I only recommend things that are genuinely helping me, so telling my readers about them feels really helpful and if I make money (commission) then that's great. Read my blog post Why I Love Sharing Affiliate Links and I also create my own downloads which I sell across my 3 blogs. Take a look At my Self Help Downloads on Gumroad.
One thing that I liked to do when I first started to really focus on making money from my blogs was to read through Blog Income Reports. I found it fascinating to see how different bloggers were making their money.
Okay, let's take a look at how I personally make money from my own blogs.
GET MY FREE BLOG POST CHECKLIST
Affiliate Commission
I love this way of making money on my blog – I wrote a full post on why I love sharing affiliate links recently. A quick sum-up of the post – I love sharing affiliate links on my blogs because I love telling my readers about products and services that are genuinely helping me. If I've found something that helps me and it's relevant to one of my blogs then I will share it.
When I share an affiliate link or referral link and people end up buying something I've recommended, I will receive a payment as a thank you from the company.
I see this as a real win for everyone involved. It's helpful for my readers and I can sometimes offer them a special discount if they use my link or code – I win because I get commission paid to me whenever anything is purchased through my links – The company running the affiliate program wins because they get more sales, more new customers.
This is definitely one of my favourite ways to make money blogging.
Advertising
My Ideal Weight Challenge blog does really well from advertising. I was accepted by MediaVine in 2018 and this has made advertising much more profitable for me.
You need to have a minimum of 25,000 sessions in a 30 day period to even be considered by MediaVine. Up until this point I had been with Google Adsense. They were a good starting point for me but I now make considerably more with MediaVine.
Some people hate ads and will not put them on their blogs but my opinion is this. I need to make a good income from my blogs. I think MediaVine are a good company who support me very well.
The ads make me money and I can 100% focus on producing content that I love and feel will really help my readers.
At the moment I have not really optimized ads on this blog, they haven't historically done so well. I am working on streamlining this blog this year and may well end up focusing more on ads here.
This is an income stream I personally really like as it allows me to focus on the content rather than thinking about making money in other ways.
GET MY FREE BLOG POST CHECKLIST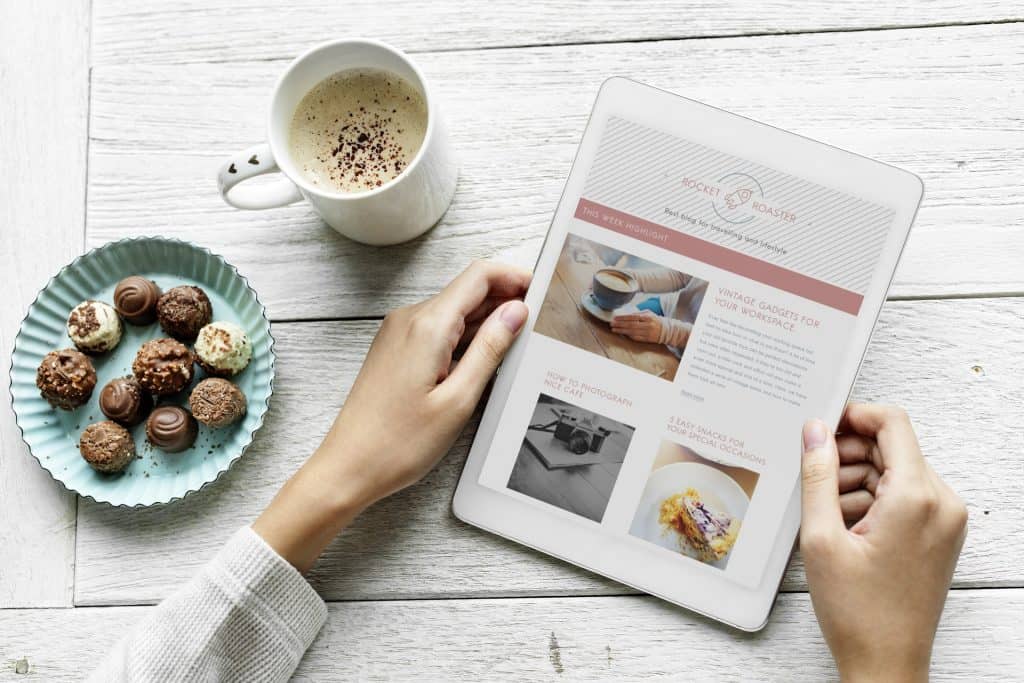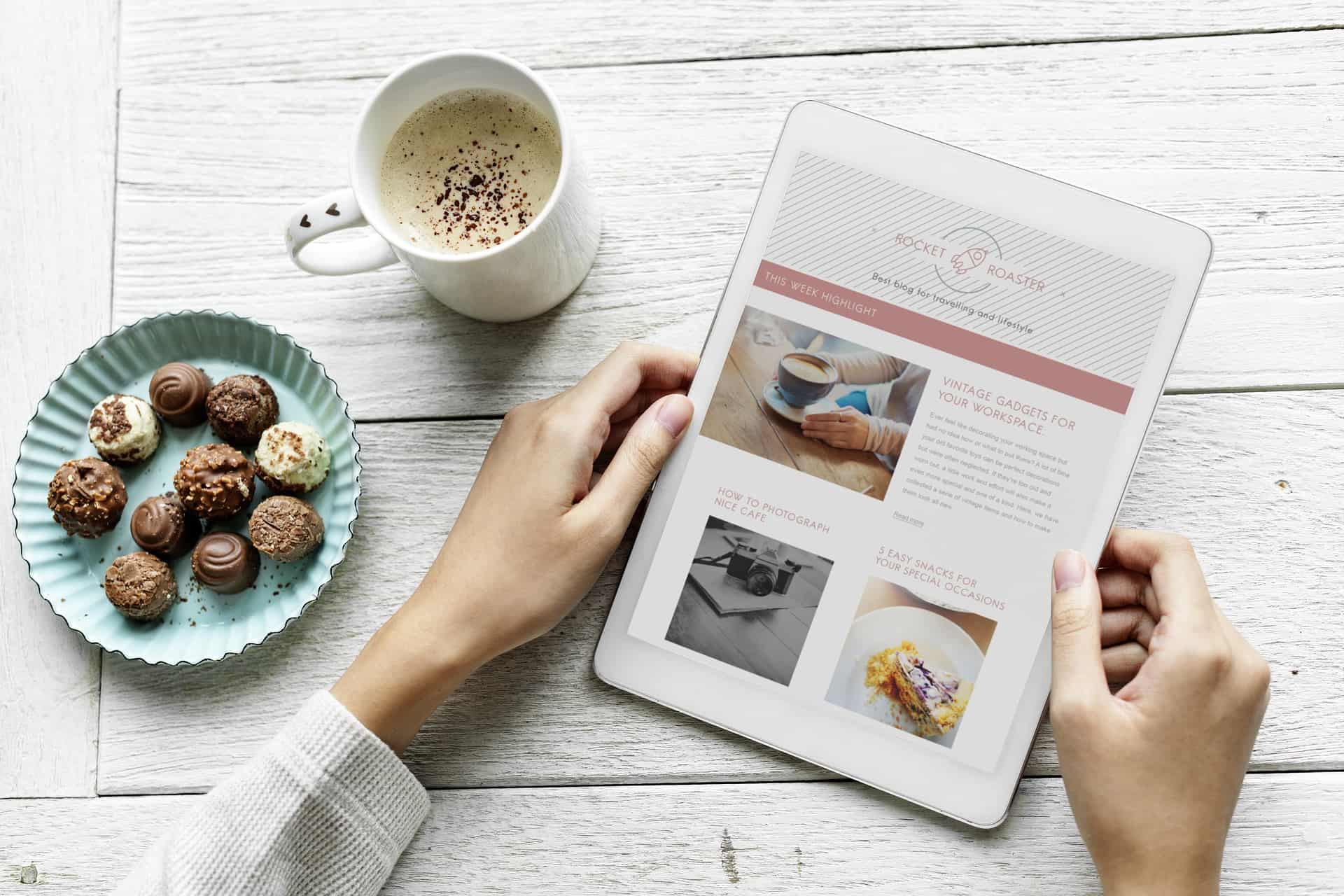 Sponsored posts – Paid posts
I do accept paid posts on this blog – I work with a couple of companies who supply me with blog posts that are already written and relevant to this blog.
I then add some images that are in line with my blog style and sort out the backend things for the post, such as the keyword details, the meta description… The company then pay me for publishing the post.
I receive many requests for this option ever single week now for this blog and I could accept many more but I have chosen two companies that I like working with and I feel that is enough.
At this time, this is a good income stream for me financially. It is my least favourite way to make money from my blog but as long as you are careful about the content you accept, then it is a good and consistent income stream.
I wanted to include sponsored posts here too. This is a good income stream for many of my blogging friends. A company will sponsor a post. This generally works where a product is supplied to the blogger, they write a review of the product or write about the product in some way and the company pays the blogger.
This is generally a pre-arranged price and is often a very lucrative way to make money from your blog. Some bloggers really love this way of blogging and do it really well. I don't feel it's for me, I'd rather be focusing on my own content.
Create my own products to sell
I've created various downloads and online courses which I include on the blogs.
My Downloads are all available on Gumroad.
This is an income stream that I like – My products are low cost but this is a nice, steady and consistent income stream for me.
This is an area I will continue to invest time into.
Many bloggers create products and they can be low priced like my downloads which are generally around £10, or they can be products which are high ticket products that cost hundreds or even thousands per sale.
A fantastic free resource
I already told you about Elite Blog Academy earlier in this post but I also wanted to let you know about this free resource they offer. 7 Surefire ways to boost your blog income overnight.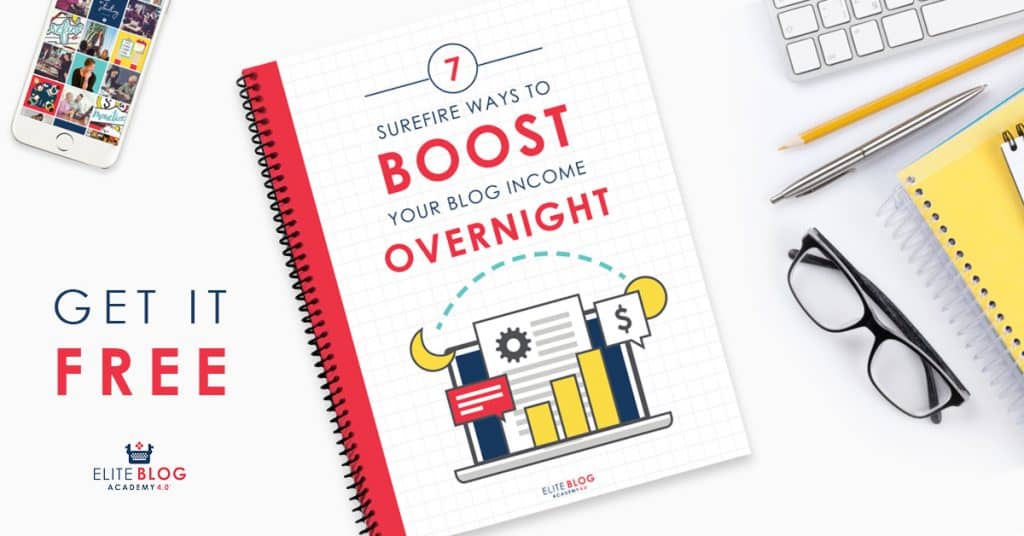 Are you ready to make money blogging?
I really hope that I've given you some ideas that you'd like to have a go at on your blog. And please do understand that these are just the ways I personally make money on my blogs, there are definitely more ways.
Remember to check out Elite Blog Academy and get on their waiting list and you can also check out the blog for Amazing Blogging Resources.
If you're a blogger already, what is your favourite way to make money on your blog?
Wendy xx
P.S. Pinterest is where a huge amount of my blog traffic comes from. Check out my Top Pinterest Tips post.
Get my FREE BLOG POST CHECKLIST
Please Pin and share – Thanks