This Simplicity Planner is a weekly printout to really help you focus on what's most important. Sunday's are definitely my planning day for the week ahead where I get clear about my goals and set out what I need to do, to focus on to achieve my goals.
This year I have a really big focus on simplicity. My aim in my own life and business is to simplify and then simplify some more… so that I really focus on the things that are really important to me.
I created a powerful Simplicity Goal Setting pack that really gets you to work out those important things in your own life and business.
You can check out this download here >> Simplicity Goal Setting.
[mv_video key="skmqsxeihdkuyf3rfywa" title="Simplicity Goal Setting Tips" thumbnail="https://mediavine-res.cloudinary.com/video/upload/skmqsxeihdkuyf3rfywa.jpg" volume="70″ doNotOptimizePlacement="undefined" doNotAutoplayNorOptimizePlacement="false" ratio="" jsonLd=true]
I'll share some more blog posts I've created too at the end of this post.
Let's get onto the Simplicity week planner.
So there I was yesterday (Sunday) ready to plan out my week and I thought. I want to simplify this planner even more. I set too and I was super pleased with what I came up with. Of course, me, being me, I wanted to share it with you.
It's a one page PDF printout (the actual week planner) and then the how-to guide which I've included below but you can also print out.
DOWNLOAD YOUR FREE SIMPLICITY PLANNER

How to use your Simplicity Planner
At first glance, you may look at this week planner and think you'll never get everything on there. The key is to pick out the really important stuff. Simplify.
We'll start at the Top Left (working down) and then move across to the right side of the page.
3 Focus Goals
These should be your big goals for the next few months (longer than a week)
I have a savings goal, a weight loss goal and a yearly profit goal.
Of course, it's fine to have more than three goals but I want you to write only the 3 that are most important to you that you are working on every day.
Business to-do's
Again, remember to simplify. Write down your key, most important tasks for the week.
These are mine for this week…
Social media and emails

EFT script download (complete – add pre-order, bonuses, release)

Blog posts or video time

Accounts
These are the key things I must do in my business above anything else this week. I wouldn't recommend adding in things like regular meetings. Focus on the key things that move your business forward (the first 3) and must do essentials (sending the accounts off).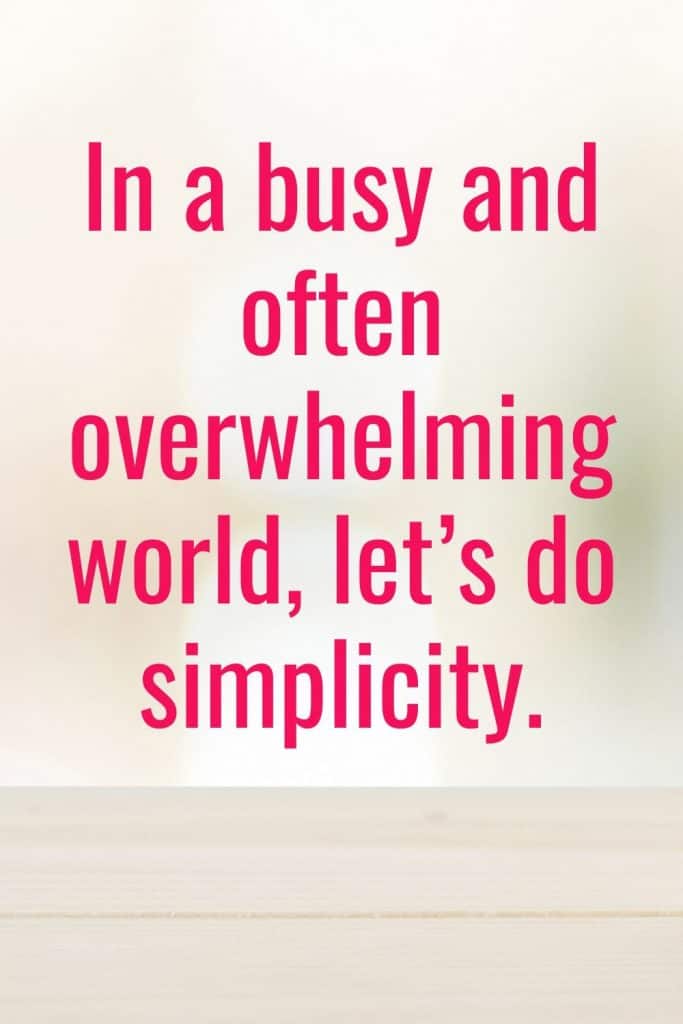 Personal to-do's
Again, focus on the really important key things that you need to do this week to achieve your bigger goals.
As my big personal goal is a health and weight loss goal I have 3 clear things on my to-do's this week…
10,000 daily steps

Daily workout (with Lucy Wyndham-Read on YouTube)

Drink only water + 1 cup of tea maximum daily
Of course, I'll also aim to eat healthy but I have my really key must do's for the week.
Notes
Anything that comes up through the week that you need to remember.
Money Tracker
I highly recommend that you track money coming in on a daily basis. It's my last job of the day most days before I switch off for the evening.
In this section ONLY track money coming in, money that you either receive in cash or has been paid into your account. You can track all money together, personal and business. The key is to focus on accumulating wealth. So you're not adding money going out. That's for your accounts.
I will usually write Monday – Then the amount of money in. And continue like this all week.
At the bottom, write in your financial goal for the week. Always put a + after the amount. This sends out a message that you want this amount or even more. You are not subconsciously limiting yourself.
If you achieve your goal, CELEBRATE
If you don't, be super grateful for the income that you have achieved and keep your focus on attracting more income in the next week.

Affirmations
I've included my own favourite business affirmation – My Business Is A Huge Success
If you haven't already seen my post on how to make the most of this affirmation, head over to the blog now and read it, it's powerful – https://morningbusinesschat.com/my-business-is-a-huge-success/
I've also left space for you to add your own favourite affirmation. It's doesn't need to be connected with your business, just something that really inspires you.
[tweetthis url="https://morningbusinesschat.com/simplicity-week-planner/" display_mode="box"]My business is a huge success [/tweetthis]
Here are some of my favourite affirmations…
I simplify my life and focus on what's most important to me

Every Day In Every Way My Life Gets Better and Better

I am enough
I am loved
I am healthy, slim and strong
I'm creating a life I absolutely love…
For more affirmation ideas, read…
More Simplicity posts…
Download your Simplicity Planner (free)
I really hope you find the Simplicity Planner really powerful for you. I love using it to stay focused on the things that matter most to me.
DOWNLOAD SIMPLICITY PLANNER (1 Week Pdf)
Simplicity Goal Setting Pack £9.99
If you want to take things even further, Download my SImplicity Goal Setting Pack Designed to help you get super clear about what is most important to you personally, in all areas of your life. Then you'll plan your life around what's most important.
In a busy and often overwhelming world, let's do simplicity.