Today I want to share some ideas for using hypnosis downloads for business success.
I've been using hypnosis downloads for many years for all kinds of things to help me create the life and business I want.
I find them to be incredibly powerful. Now, I'm not talking about an instant change, instead what I find happens is that I gradually notice myself behaving differently, thinking differently or taking different actions.
These are all sure signs that the hypnosis download words are finding their way into your subconscious mind.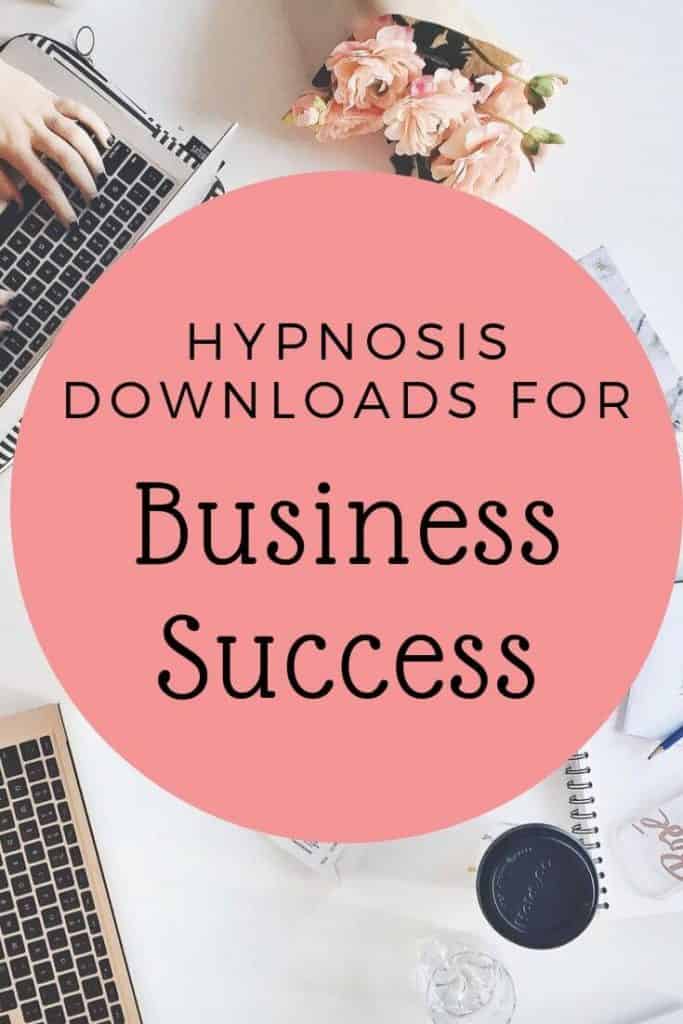 Affiliate links have been used in this post. I do personally use Hypnosis downloads and have done for many years. I hope as always that you find this information helpful in creating your success mindset.
10 hypnosis downloads for business success
There are so many more downloads that can help you if you have a look around, I just wanted to share a few ideas with you today that could help you in your business.
How I use Hypnosis Downloads
If I have something I really want to work on, I'll listen to a download every day, probably twice a day or even more. I really want to get this feeding into my subconscious mind.
I like to pop a download on at bedtime. They're so relaxing and I often fall asleep listening which is absolutely fine.
For me, hypnosis downloads are a powerful way to reprogramme your subconscious mind and I find them to be really good value for money.
Take a look at the full list of Hypnosis Downloads and you may also like to check out Hypnosis for Time-Management post and also read why I love to use Hypnosis and EFT – Emotional Freedom Techniques together.
Okay, so there are my recommendations. I'd love to hear if you've tried hypnosis downloads and what you think of my suggestions.
Wendy
Take the law of attraction business success challenge and pick up the Law of attraction business planner.