When starting up a blog there are a whole plethora of things to consider; from deciding how you are going to design your website, to what you are going to write about and your branding. Although these things can sound scary, when you break them down they are easily achievable.
Never be scared to make a mistake when putting your blog together, and don't be put off if you don't straight away get the result you intended. One of the biggest pieces of advice that you should know, is that everything takes time. As long as you persevere, the results will follow, you just have to be patient with it.
To help you with starting up your blog, below are four things to consider when starting up a blog.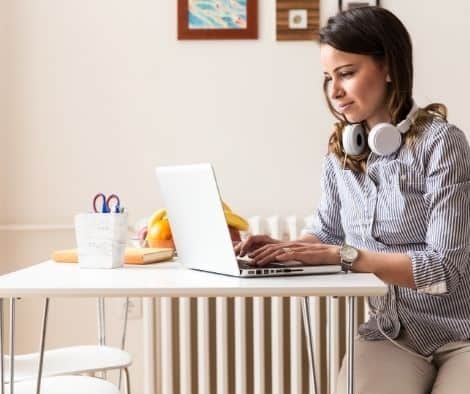 Your Website
There are many different website providers that you can use when starting up your own blog. A lot of people use WordPress, whilst others use Wix or Squarespace.
None of them is wrong, you just need to make sure you do your research before deciding on the one you want to go with. With all three of those options, you will be able to easily be able to create your own website without any coding knowledge. 
Once you have your website created, try to do some research into SEO. Optimizing your articles for the web is extremely important as this is how many readers will find your content.
If you use WordPress you can use a plug called Yoast SEO. This plugin has step-by-step instructions on how to improve the SEO of your article before publishing.
Don't stress too much about your SEO as the more you blog the more you will learn about it. Wix and Squarespace have their own methods of improving the SEO of your articles if you use their platforms. 
Your Branding
Your branding is one of the most important things about your blog. You will need to decide on your brand colours and may need to hire a logo designer to help create your logo.
Your branding will tell people a lot about you. Try and create something that relates to you and is memorable to your readers.
If you do hire a professional, they should be able to help with your brand colours as well as anything else you might need like your marketing materials. Your branding should be consistent across everything you do, including your social media channels like Facebook, and your emails. 
Your Niche
What type of articles will you be publishing on your blog? Your niche is very important as it's what you will be writing about regularly. If you don't have a keen interest in what you are writing about you may struggle to publish articles regularly.
The stronger your niche is, the easier you may find it to bring in a more engaging audience. I'm not saying its wrong to write about a broad subject, you may just find it's harder to bring in as many readers as there may be a lot of people writing about the same things. 
Your Posting Schedule
Having a posting schedule will not only make it easier for you to publish articles more regularly, but your readers will then know when to visit your site and expect an update.
When scheduling articles, it can be a good idea to schedule your social media posts at the same time. This will help you in the long run as you won't need to keep logging into your social channels to publish things on the sport.
There are numerous different software's that you can use to schedule posts, so make sure you do your research and use the one that is easiest to use for you. 
There are so many different things to consider when starting a blog but I hope the four things above help you on your journey.
Try to take everything one step at a time and don't be afraid to make mistakes. You'll learn more and more about blogging the more you publish articles and use the different systems.
Just remember that things take time so don't be disheartened if something doesn't happen straight away. If you are after some more advice, take a read of my blogging for beginners article. 
Are you looking to start up your own blog? What is your blog called and what do you blog about? Did you find any of my tips above particularly useful? Let me know in the comment box below, I would love to hear from you. 
DISCLOSURE – This post has been written by an outside source