Social media automation seems to be one of those things that people either love or hate, how about you?
For me personally, I love it. But, before I tell you why, let's look at the basics of social media first. And I've got an important DON't DO THIS TIP.
Updated for 2019
DISCLOSURE – Please note that I have included affiliate links in this post. I will only ever recommend products and services I love and use myself. You will never pay more and sometimes you'll get a special trial.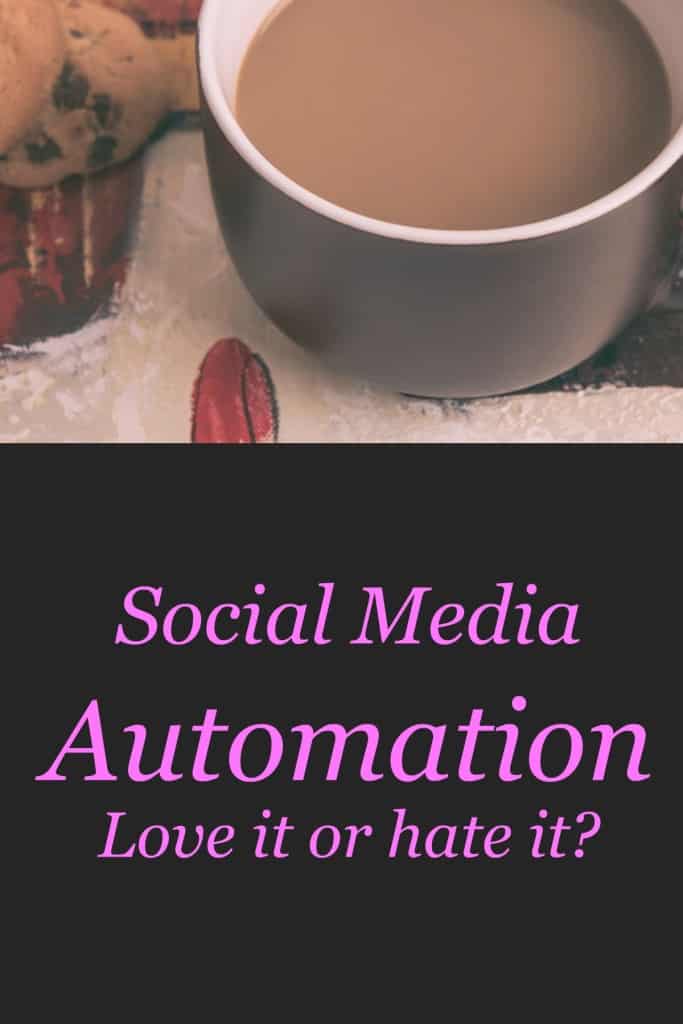 Social Media I'm using
The main social media platforms I'm currently using are Pinterest, Facebook and twitter.  I do have a presence on Instagram, LinkedIn and Stumbleupon but not so much.  I find for me if I really focus on 3 main sites I do better and would rather do that than do everything badly.  The platforms you choose may well be different.
You can follow me on Pinterest, twitter Facebook  and Instagram and this is my Morning Business Chat group
Social Media needs to be SOCIAL 
The bottom line is that social media is supposed to be social and not an advertising platform.
So whilst I love automation, my advice is to use it wisely.  You still need to go onto the sites and interact on a regular basis.  I'd say daily. Or at least, most days.
So whether you use automation or not, you need to be active on your chosen social media sites if you want to get something back from it. 
Interact daily
Don't just post your own stuff, share other people's posts, tweets, pins that will benefit your readers.
Be real.  People want to talk to a real person, not someone who only wants to push their own products/services.
Actually reply to people and start conversations
Pinterest
I'm starting with Pinterest for two reasons.  Firstly, it's not really a social media site, it's actually more of a search engine, so it does get used differently to the other sites I'll mention.  Secondly, Pinterest drives a huge amount of traffic to my blog.   Much more than any other search engine and much more than any social media site.  
I invest a good amount of time to this platform every week and I invest in good scheduling.  I could not get the results I get without it.
I use Tailwind scheduling – You can get a free trial using my referral link >> Tailwind Free Trial.
I am currently scheduling 10 pins a day plus I have SmartLoop set up to automatically reschedule key pins over time.  I'd say about 80% of my scheduled pins are my own pins.  I then use Tailwind tribes to fill up the rest of the schedule (other people's pins).  I also manually share other people's pins as I come across them.  I try to do some manual pinning most days. 
Check out my Top Pinterest Tips post. 
Twitter Tips
I have to be honest and say that I think twitter is losing its impact.  But as of 2019 I am still not ready to give up on it.  I post on twitter around 8-15 times a day plus I interact with other people daily and do some retweets where I can.
I do use Buffer to add a few pins during the day but I also make sure I actually visit the site and interact personally most days. 
I have a wonderful post thanks to some of my business friends who are pro's with twitter. You can read it here Twitter Tips from the Pros
Facebook
Facebook is getting harder and harder unless you are paying to be seen but I do think it's still well worth investing time into Facebook.  I have a group and a page.  I find my group helpful as I get an idea of what people are struggling with in their business.  
Be consistent and keep adding regular posts.  
If you have a group, ask people what they need help with and this will always give you post content.  I tend to give help in the group and then expand on this by writing a blog post.
Facebook Page
The latest suggestion is NOT to use outside scheduling for Facebook, instead, use their own scheduling.
Why Social Media Automation Is a Must For Me
Okay, so this is why social media automation works for me.  I have set times I can be on social media throughout the day and those times are not always the times I want posts going out.  Automation allows me to post regularly and consistently.  
What I don't like about social media automation
I don't like people who use automation tools and don't get on the platforms in person.  This is definitely something people do a lot on twitter now and it shows.  I unfollow people who are obviously doing this. For example, if I reply to someone's post or ask a question and I can see that person is really active (lots of posts) on twitter and they don't ever reply to me or it takes them a week or so, that's annoying.  
Social media is NOT for advertising and nothing else. 
Use Automation to spread your posts out and allow you to post at times when you can't be online.
Never only use automation.  It won't work.  Use it to spread your content out over a bigger period of time and to allow you to post at times you're not online.  For example.  I post some tweets late at night to catch my USA followers.  I'm not usually online at this time, but I'll respond to any comments first thing in the morning.
Remember social media is meant to be SOCIAL.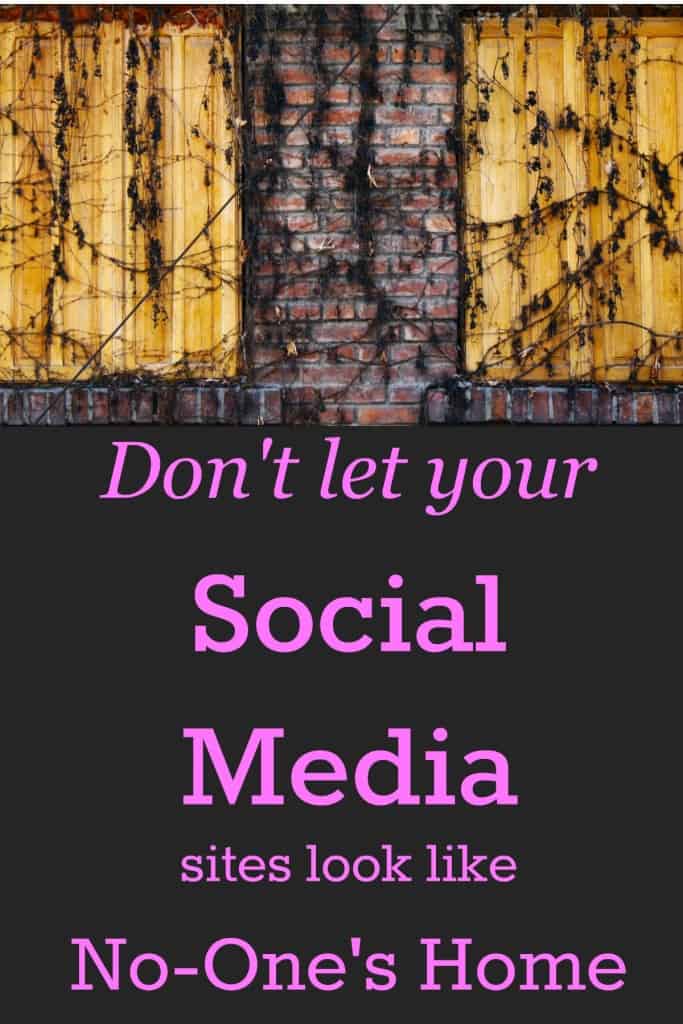 Social Media Automation Sites
I use two social media automation sites to help me with keeping regular content on my social media platforms.
I've tried a few over the years and here are the two I like the most
Tailwind (for Pinterest)
Note that you can also schedule Instagram posts too using Tailwind.  The money I spend on Tailwind is by far one of my best business investments.  Pinterest drives a huge amount of traffic to my site and I could not achieve that without using Tailwind.  Get your FREE Tailwind Trial
Buffer
I find it so easy to use.  Throughout the day as I find things I want to share I add them  to my Buffer feed and then pop in maybe twice a day to rearrange when I want them posting.
I always want to make sure I have a good mix in my buffer feed. I arrange them so that I have link posts of my own, non-link posts such as a tip, affirmation or quote, then I mix in retweets and other people's blog post links.
I use buffer solely for twitter now. 
Social-media automation recap
Here's what I think.  Definitely use it to make your life easier, to be consistent and to post at times you wouldn't normally be able to. 
Alongside automation, be a real person and check in regularly. Do some manual pinning of things you find and love, reply to other people's posts, tweets, and definitely reply when people comment on your posts.
(Full honesty – I don't keep up with comments on Pinterest, they just seem to get lost). 
I hope you've found this post helpful and I'd love to hear your thoughts on automation.
Please pin and share – Thanks