Start-up businesses usually have a limited budget to maximize while getting up and running. Such financial constraints can make setting up a professional office difficult, as management will assign most of the budget elsewhere. The good news is that there are plenty of clever ways to make an office look polished and professional with a limited budget.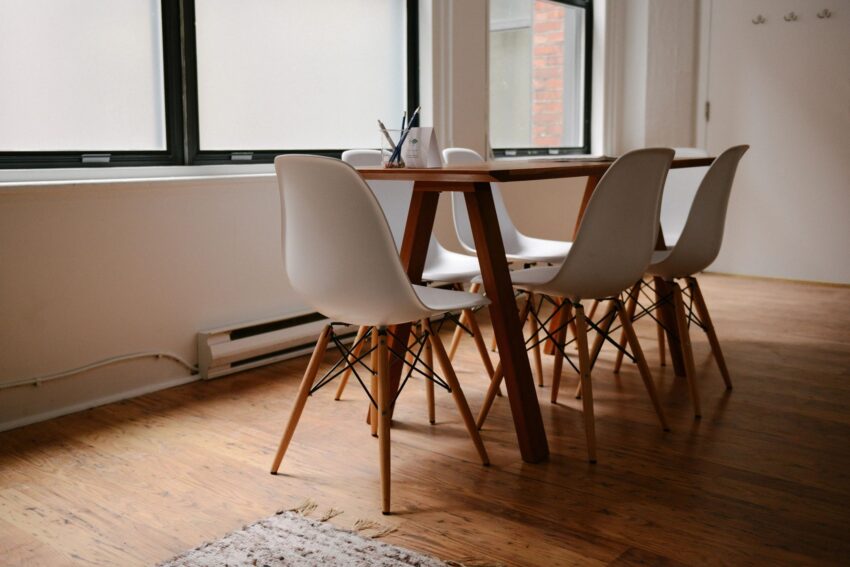 Priorities
Most important is to prioritize where to spend money within the budget. Appropriate office furniture that is comfortable and practical is essential for the health and productivity of those working within the office environment. That doesn't mean you need to splash out on the most expensive fancy office chairs, but you also don't want to skimp on them. At this point, avoid purchasing expensive decorative items meant for showing off; those can come later when success and profits allow.
Signage
Adequate signage helps visitors to the office find their way around, from announcing the entrance to the premises to finding various rooms in a large office space. Using a custom wall decal is a budget-friendly and versatile way to incorporate signage and decorative features into a professional environment. Replicate frosted windows with an opaque film, perfect for internal and external office windows. Or match office signs to the company logo to keep branding consistent and your surroundings looking sharp.
Plants
Plants are proven to improve air quality and productivity by boosting a room's mood. There are companies to hire out and maintain potted plants, but they are an expensive service to use. Unless your company is very large with premises over several floors, purchasing and maintaining plants is the economical option. Small specimens go for a few dollars each, with plenty of easy-care varieties from which to choose.
Lighting
Lighting arrangements are often overlooked in office environments, assuming that bright overhead lights are sufficient. Consider adding a few inexpensive standing lamps to various areas of the space and providing desk lamps to soften these overly bright lights. Staff will appreciate having control over light levels of their workstation, especially as eye strain can cause unpleasant headaches. Visitors in the reception area will feel welcomed and at ease with softer lighting.
Storage
Only you (and maybe the office manager) know what the particular storage needs of your company are, and perhaps traditional office storage isn't needed. Getting creative with storage solutions can save space and money and add a unique look to the office. Visit second-hand furniture stores to find cheap sideboards instead of soulless office supply store cupboards. Pick up exciting bowls, vases, and cups for holding stationary on people's desks – this is also a cheap way to get office kitchen supplies.
It shows that decorating an office to reflect a professional look needn't be an expensive undertaking. Knowing when to cut corners, such as faking etched windows, mixed with some creativity and bargain hunting, will ensure your working environment reflects the company's ethos and personality while looking professional.