Have you dreamed of running your own business? Being your own boss and stepping away from the daily grind of answering to another and being told where to be and what to do? It's easy to see how starting up on your own and being in charge is an easy way out of the 9-5 but starting your own business is not plain sailing either. Being a business owner requires a lot of grit, stamina, and business savvy. While the practicalities of company formation may be manageable getting your business off the ground can be a different story. If you think you have what it takes to start and run your own company then consider some of these useful guidelines to help you put your dreams into action.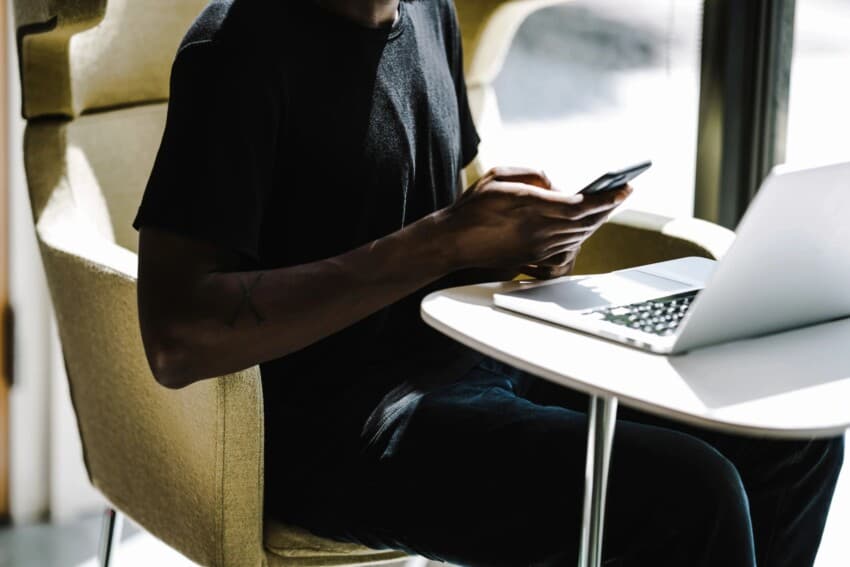 Market research
To you, your business proposal might seem like the idea the industry is missing but unfortunately, not everyone may agree. Market research is a proven tool that will help you determine if there really is a market to turn your idea into a successful business. Market research is a means by which you can gather information about the potential for customers, competitors, location, need, and the overall appetite for your business proposal. Your market research may uncover some home truths you were unaware but that doesn't mean your business is over before it began. You may just need to go back to the drawing board and re-think certain aspects. What you can be sure of is that it is better to know all of this and have all of the information available before you start and certainly before you part with any cash.
A business plan
The business plan is the bread and butter of your business, it is essential a roadmap for how to set up, run and evolve your new business. You will refer to it countless times during your business' life span and it will provide you with all the information you need along the way. A good business plan will help guide you through the new stages, trials, and tribulations your business will encounter and can even help you when you are seeking funding. It shows you are serious about your business, that you have thought it out and planned for the future, which will give confidence to potential investors or partners. Your business plan should cover the next 3 – 5 years of your business and may adapt and evolve over time. A strong business plan will break down the plan into smaller more manageable plans such as sales, operations, marketing etc. The more detail you can add to your business plan the better it will serve you in the long run. Just remember to make sure you set realistic goals and expectations within your business plan.
Funding
Each and every business will have a different set of needs and what is financially viable for one business may not be for another. To help determine how you will fund your business you first need to sit down and work out just how much money you will need. Of course, this will just be a blueprint but you should try to make it as accurate as possible and always allow for a contingency fund. Again your market research and business plan will help you to determine the level of funding you might need. Once you have decided upon the amount of funding you think you are likely to require you will then need to assess the source of this funding. Typically business funds can be raised by the following means; personal wealth, investors, and loans. Each avenue will have its advantages and disadvantages so be sure you look into and thoroughly research all of your options.
Location and operation
Choosing where your business operates does not sound as though it should be a difficult decision but getting the location right can have serious implications, or potential benefits, for your business. This applies whether you intend to run from physical premises or online. When it comes to choosing the location for your business you will need to research and fully understand the following considerations;
The tax implications
Licenses or permits you may need
Governmental restrictions or requirements
Target market
Business partners
Personal preferences
Costs
Naming your business
Naming your business can be a very personal affair and you may have had the name picked out for years. Whether you do or don't choosing the right name is crucial so here are some considerations to make when deciding what to call your new venture;
It needs to give the right impression; customers will want to get an understanding of what your business does and spelling it out in the name is a great way to make your business identifiable. The name should also convey the right feeling and message that you want to portray for your company.
Spelling, grammar, and punctuation; you will lose count of how many times you give out your business details so you want to ensure that it is not only easy to pronounce but easy to spell also. Especially if you intend to be searchable online, which all businesses want to be.
Plan ahead. If your business plan projects growth is sure your name replicates this. You want to choose a name that will allow you to expand naturally and not see you operating within the confines of an ill-thought-out name. While adding a location to your business name can be a great way to make it identifiable consider whether this is likely to cause long-term problems in terms of growth.
Is it available? A hugely important step is to ensure that your chosen name is actually available. You can search pre-existing companies and of course domain names to ensure their availability.
Marketing
While marketing should form part of your business plan it is so important that it deserves a heading and consideration of its own. In an overly saturated world of online businesses, entrepreneurs, and start-ups it can be hard to stand out from the crowd. You could have the best business model and the most ingenious business idea but if you fail to market it, nobody will know about it, and quite simply, it will not succeed. You do not need to have a huge marketing budget of Nike and Coca-Cola but you should ring-fence some of your budget (or if not your time) to your marketing strategy. A top tip; do not overlook the importance and power of social media. If you are not on top of your social media game and intend to do your own marketing then now is the time to get better acquainted with Facebook, Instagram, and even Tik Tok if you want to see your business thrive.
Stamina, strength, and determination
Starting a business requires no end of hard work, in fact, it is likely that you will work harder than you have ever worked before. Be prepared to face seven-day weeks or twelve-hour days, potentially both to get your business off the ground. Don't get disheartened if you do not see overnight success, it is important to remember that the majority of businesses don't turn a profit in their first twelve months so be sure that you have realistic expectations and that you are in it for the long haul. There may be sacrifices to be made along the way, difficult decisions, and seemingly no end to stressors and hurdles but if this really is a labor of love stick with it and eventually you will start to see all your hard work and determination pay off.