Have you ever thought about how the blogging community can be good for your business? I had a bit of a Homer Simpson moment earlier, DOH!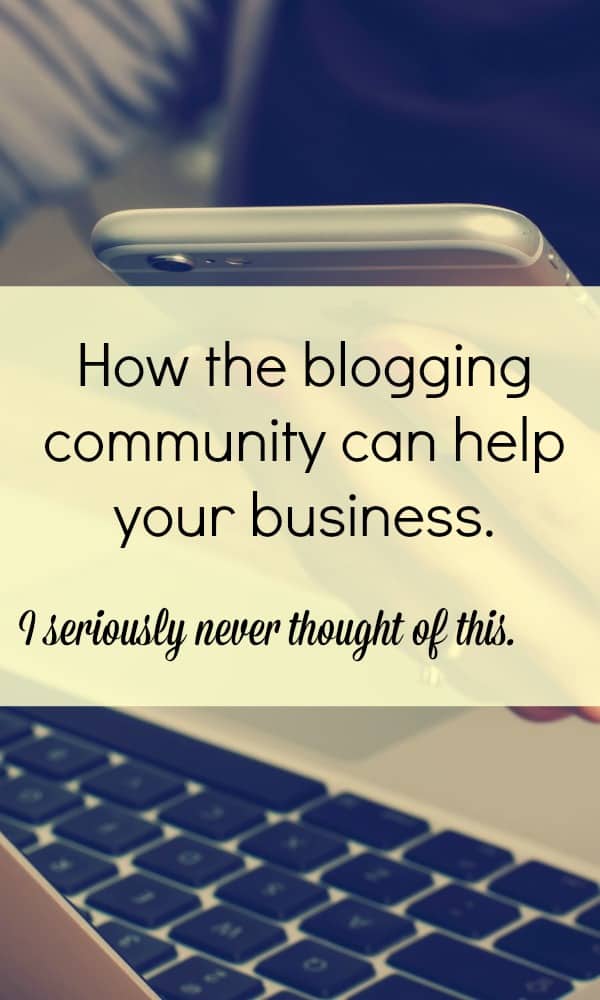 Affiliate links included below (as you'll read later on in this post, I only add affiliate links to things I would recommend to my closest friends and not get paid for).
I recently joined a blogging community called Bloggers Required. I joined with regards to getting review opportunities for my Ideal Weight Challenge blog. I never thought about how I could use it as a business owner.
So basically I joined so that companies will hopefully give me things to review and even better, pay me. That's the idea anyway.




But that's not really what I want to talk to you about. I want to talk about a place to get your own business products promoted for a surprisingly small amount of money.
Make use of the blogging community.
You've probably gathered that I love blogging. I actually have two blogs. This one which is my main business blog and the one I'm the most active on.
My Ideal Weight Challenge Blog which I'd really love to be posting more frequently too, I usually manage a post every week or two weeks, but it's consistently growing.
Now, let me point something out to you. You're reading this blog post and you probably read other blog posts on a regular basis. Right?
Bloggers have HUGE influence.
[tweetthis hidden_hashtags="#Business" url="https://morningbusinesschat.com/though-using-blogging-community-promote-products/" display_mode="box"]Bloggers have huge influence. Are you making friends with them in your business? [/tweetthis]
Now, I'm really only just getting started in the blogging big time journey. Yes, I've been blogging for quite a few years, but it's only really been this year that I've got serious about building my blog.
I've been really building my blogging friends and growing my own blogging community and I can tell you, compared to some of these amazing bloggers, I'm a teeny tiny fish in a big, big pond.
But here's something I do know.
We bloggers are really friendly and we love our readers, we want to build trust and a relationship with them.
So when a blogger recommends something via an honest review (most bloggers, good one's only review things genuinely, things they are actually interested in) the readers are interested in what they think.
[tweetthis hidden_hashtags="#Business" url="https://morningbusinesschat.com/though-using-blogging-community-promote-products/" display_mode="box"]How bloggers can help you promote your business[/tweetthis]
How to use the blogging community to promote your products
Okay, so I've been signed up with bloggers required for a while now, but I haven't really had much time to take a proper look around the site.
So when I was looking around before, I checked out the pricing. At the time of writing this post, one assignment (your offer to the blogging community) is £30. There are different options available.




An example of what you would ask for in an assignment.
A business who makes health food bars might offer to send a free pack to the blogger for honest reviews on health blogs.
Other assignments have options to join an affiliate program so that the blogger has an option to earn money too. Other assignments have opportunities to win money, others offer discounts which the blogger can share with their readers…
There are all kinds of things on there. People asking for book reviews, sports equipment, business products, asking for bloggers to attend events, business opportunities, dog products, kitchen equipment, fashion, music…
Up until today, I hadn't really thought about the opportunities Bloggers required offers to businesses.
And to be honest I think it's well worth giving it a shot. I mean £30 to get a full blog review (and you get to choose the bloggers).
There also doesn't seem to be a limit to how many bloggers you can choose per assignment (though don't quote me on that one, you'll need to do your own research).
Like I said, bloggers, have HUGE influence.
Think of it like this. If a friend told you about a product they had personally tried and liked, even really loved, and you were interested in similar things, you'd be more likely to go for her recommendation over another.
Okay, so let's say a blogger does a great review for a small, lightweight on the go laptop. She shares loads of information and tells you what she likes about it and if there's anything she'd change. Overall she absolutely loves it.
You've been reading Jane's blog (we'll call her Jane) for a while and built up a bit of a relationship with her. You comment on some of her blog posts and she always replies, you've connected on social media loads of times. You feel like she's your friend.
So it just so happens, you're on the look out for a new, lightweight laptop and love what she had to say about the one she reviewed.
It's in your price range and when you compare that laptop with other's you don't have so much personal information about. BINGO, you choose the one your friend, Jane, the blogger told you about.
Jane probably got to keep the laptop, she's maybe getting some affiliate commission for sales made through her blog, but like I said earlier, from being around my blogging friends, I have learned that most are honest on their blogs, if they're not, they will quickly lose readers.
So can you see how this works? Did the penny drop for you like it did for me earlier today?
As I said, I'm really still only just finding out how all this works, so go and take a look for yourself.
Go to Bloggers Required then go to pricing for more information.
I hope you've found this information helpful, please do let me know in the comments below. I always love hearing from you.
And if you can, I'd love you to share this post on your favourite social media sites. Thanks