When it comes to growing a strong business, one of the best ways to grow is to strengthen your team. This can be achieved in a number of ways, but the most straightforward method is to educate your employees. By teaching them new skills, they can fill more roles in the workplace, they can perform their tasks more efficiently, and they can also educate future employees.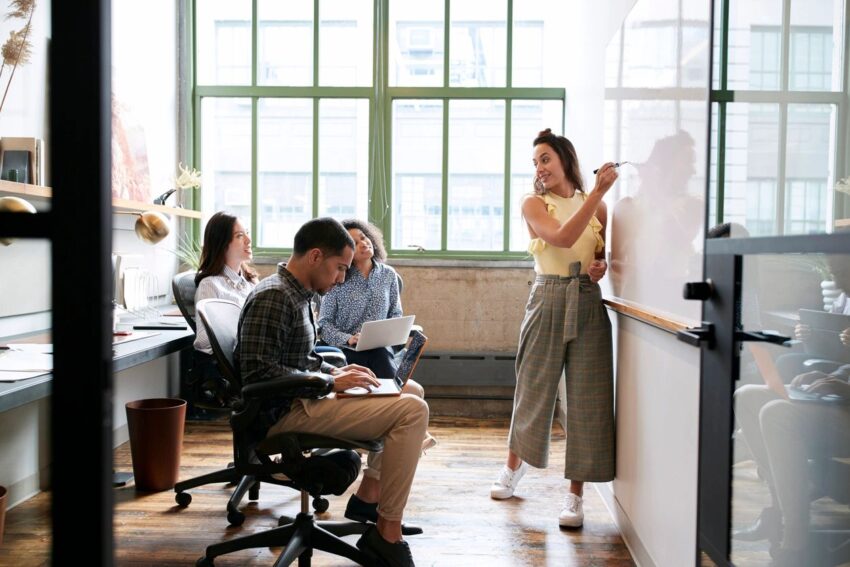 But what are some of the best ways to teach your employees new skills? Here are some of the best ideas for you to try.
Use online learning to educate your employees
A simple way to educate your employees is to sign them up for online education. Online learning is a good alternative to traditional courses because it's something that your employees can do while working, or it could be something that they do at home in their own time. There are loads of online courses for you to check out, and many of them are effective at teaching your employees new skills. Though it might cost a bit of money for longer or more advanced courses, it's a simple way to teach them something new.
Send employees to industry events
A great way to teach your employees new skills and experiences is to actually send them to industry events. These are usually business events where workshops are held and new business relationships can be formed. It's a fantastic form of on-the-job learning and it can create lots of unique and memorable experiences for your employees to learn from. There are also lots of opportunities to pick up new skills and knowledge from others in the industry.
Make your own in-house training materials
If you have a couple of staff members that are well-experienced and possess many unique skills, then why not turn them into teachers for your company? You can make use of training video production to create in-house training materials that are made by your very own staff members. This is a fantastic option if you have a fairly large business or if you know that you're going to hire lots of new employees in the future. This is usually a much cheaper option than sending your employees to online lessons or putting them on an educational course, but it does require your staff to be willing to create these educational videos. Alternatively, you could always hire an external service to help you create the training materials instead.
Create a mentorship program
One of the more unique ways to educate your employees is to make use of a mentorship program. This usually involves using your employees as mentors and teachers to educate a younger generation of workers. This works great if you have employees that have a lot of experience and knowledge under their belt. They can make fantastic use of all of their experience by consolidating it into helpful lessons and advice for younger staff members. A mentorship program is something that can be effective for many years to come, helping to educate new staff members while also giving senior staff members a helpful way to remember old skills.