In the minds of many brick and mortar businesses, local delivery is an unnecessary expense that they cannot afford. However, local delivery can if done correctly and within set parameters can enhance and help you grow your business.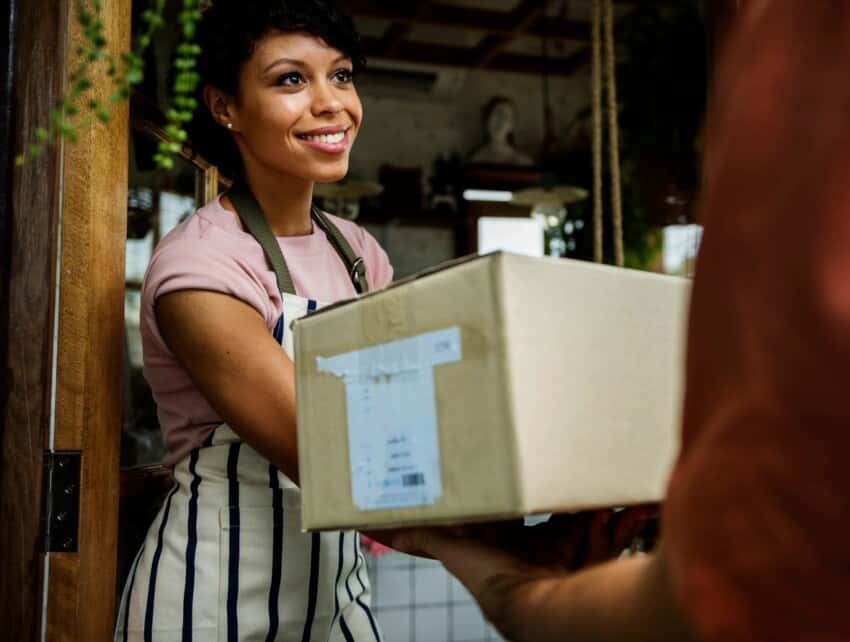 If you are considering offering local delivery, this post looks at some factors you need to consider before biting the bullet.
Vehicles
If you are offering local delivery, you will need to look at how you will be delivering. Will you be using your own car or vans, or will you be looking to purchase Refrigerated trucks to keep your fresh items at the appropriate temperature? Once you know what size vehicle you will be using, you can better plan your logistics and capacity for delivery each day or week.
Distance
Local delivery can mean different things in different areas. The more secluded and rural an area, the smaller the delivery zones are, especially if you are surrounded by long roads that pass through open spaces with no civilization for miles.
However, if you are operating in a more suburban or built-up area, you can realistically set wider delivery zones to appeal to more customers and reach a wider catchment area.
Start small initially to see how you get on, how long deliveries take and so on before expanding your capabilities without overextending yourself from the beginning.
Charges
There is no denying that Amazon's Prime delivery service offering free next day delivery places huge pressure on smaller retailers to offer a similar service. However, this isn't feasible, and as such, you need to come with a reasonable delivery charge that doesn't put people off ordering and using this service but doesn't leave you out of pocket either.
Offering free delivery over a certain order amount can raise your order value and increase sales while delivering multiple smaller orders at a fixed cost per mile. For example, the cost can help you to recoup your expenses.
Times
If you are a retail outlet, you might want to pick specific days for delivering in certain areas or at all. This can help you keep delivery costs down and allow people to make arrangements to be home for the delivery. However, food outlets need to deliver more frequently and get used to delivering you might want only to offer delivery during certain times and build up to longer slots. The exclusivity of delivery times can help boost orders as people vie for limited slots each day.
Staff
In some cases, it is reasonable to expect you to deliver the orders yourself of existing staff members. For example, if you run a brick and mortar store that closes mid-afternoon, you can use your evenings for deliveries.
In most cases, it will be best to hire employees for deliveries only to provide a dedicated service and not worry about needing to utilise staff in other areas and pushing delays onto your delivery service, which will have a negative impact on the delivery service you are offering.
Recent Content
link to The Benefits of Sustainability In Business
An increasing number of businesses are incorporating sustainability into their overall company plan, realising that they can make money while also doing good. A recent McKinsey poll revealed that 70...
link to How to be Your True Self in Your Business
There are plenty of shows and movies out there where the character just completely changes their character for their career. Whether this is their job (such as The Devil Wears Prada) or even when...