While many of us have had the experience of living with a roommate(s), co-living is a different experience. Often marketed as co-living or community living, this alternative housing option is becoming more and more popular. Depending on the company/service offering a living space, tenants are typically provided meals, cleaning services, amenities and other shared facilities, and an overall more communal living arrangement.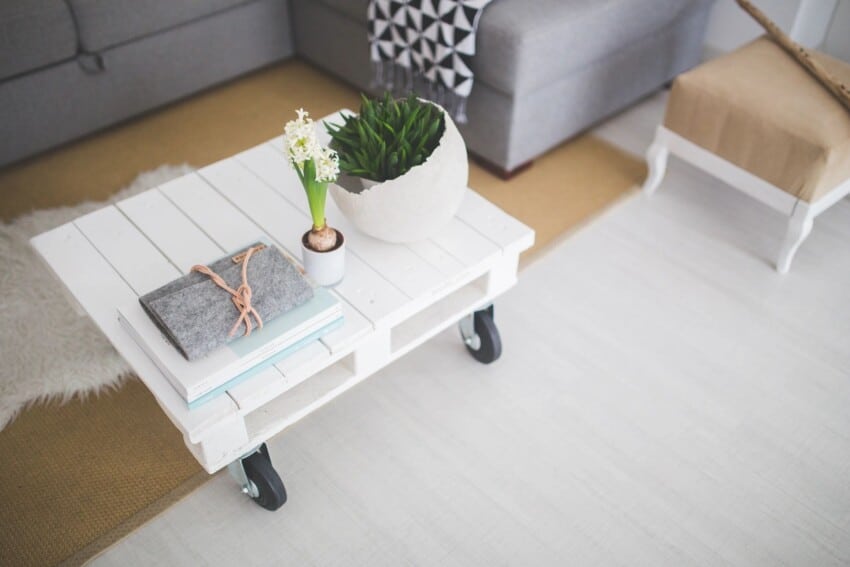 Not everyone likes living alone. Most people like knowing there's someone else around to make their day-to-day life easier, whether it's doing the dishes or just simply making them feel more secure in their own home.
Renting a room to strangers might seem like an odd idea at first, but there are many reasons why you may want to consider room sharing with strangers. Also, don't forget the perks of experiencing life with roommates that you didn't know about – such as cooking for others and having more social experiences.
Here you can read information according to a trusted New York coliving company SharedEasy.
What is Coliving?
Coliving is a relatively new concept in the realm of housing. In fact, many Americans today have never heard of it before. That doesn't mean coliving isn't a good option to consider. After all, we live in a time when people are more tired of their current living situation than ever before.
As such, finding ways to meet their needs through innovative and modern methods is important. However, with so many options to choose from out there, it can be difficult when deciding on whether or not coliving is right for you. Therefore, we have outlined some pros and cons to coliving that you might not know about just yet.
The growth of coliving has been one of the most significant changes in the housing market. It is a reaction to expensive living and a return to the community. It is also a significant change in how people view living situations. Instead of renting out a room in their home, guests go to a central house with a shared kitchen and common spaces.
Are you a young professional or a recent graduate that's considering moving to a new city? If so, you have probably heard of coliving. A relatively new concept, coliving is essentially living in an apartment designed for people who are looking for great shared housing while they build new relationships with like-minded individuals.
How Do Rent Payments Work?
If you're a freelancer or entrepreneur looking for affordable office space in New York, you might be considering renting a room from one of these growing co-living companies. As some of the largest cities in the world grow even larger, it can be challenging to ensure you're getting your money's worth from your apartment. Renting a small bedroom to share a bathroom with strangers and paying for services your landlord should provide has become the norm.
What's Included in the Rent?
Coliving is one of the latest trends among millennials, and also one of the latest entrants into the shared housing industry. A co-living space typically differs from a traditional shared housing unit in that it provides all basic household necessities to its residents within their rent payment and no money is spent out of pocket for these items.
Renting a room in a coliving space can be a great financial decision. However, there are aspects to take into consideration before signing on the dotted line. In particular, co-living companies have different rules and regulations regarding pets, smoking, and social conduct within their spaces.
Pros of Coliving
While co-living can be a great solution for budget-conscious renters, there's no denying that certain aspects of the shared living situation aren't ideal. Chief among them are privacy and personal space. If you're someone who's uncomfortable with sharing their living space, this type of arrangement may not be best for you.
One of the biggest benefits to coliving is there's a built-in set of social events that you can take part in. Two of the more common ones will be the cleaning party and then the meals, but depending on what your housemates are into they might have their own events as well.
Living with roommates isn't for everyone, and it certainly comes with its share of pros and cons. However, not everyone is lucky enough to find a roommate who's responsible and understands the importance of living an eco-friendly lifestyle. Roommates may also have different ideas about what environmental efforts need to be made in order to live sustainably. Enter coliving―an arrangement that combines modern cohabitation with a sense of community.
Cons of Coliving
Are you tired of paying high rent and living in a less-than-optimal roommate situation? Or maybe you've finally grown out of your college digs and are ready for a place more your style. On the flip side of the coin, there are some significant drawbacks to this living arrangement that you should consider.
Coliving spaces are popular for their low cost and convenience–allowing residents to live in a community with similar interests. However, articles report that co-living spaces have experienced a steep rise in eviction rates for violations in the shared spaces such as noise complaints, building destruction, smoking in non-smoking areas, and violating other occupant building rules.
While communal spaces such as the kitchen and living room can be great places to get to know your roommates better, they might not always be the most convenient. Though communal sharing of spaces is designed to discourage anti-social habits, there are drawbacks to living with strangers who may have completely different schedules or interests. Still, coliving can provide more efficient use of space by utilizing an apartment for one full-time resident plus visitors on an as-needed basis.
Final Thoughts
Coliving is the latest in alternative housing arrangements, a hybrid of co-living and co-working that appeals to a new generation of apartment renters. Coliving takes varied forms — including startup incubators, hacker houses, co-living spaces, and more — but the basic premise is always the same: an individual or small group rents a room and shares an apartment with multiple people in order to enjoy certain benefits.