It doesn't matter what business you run, from an office-based tech company to a multinational construction organization, hiring the best people for the job is essential to maintain high performance and ensure growth.

Many benefits come with hiring the most qualified candidates, but some benefits are more crucial than others. Today, we will outline why these benefits can help you and your company push on towards further success.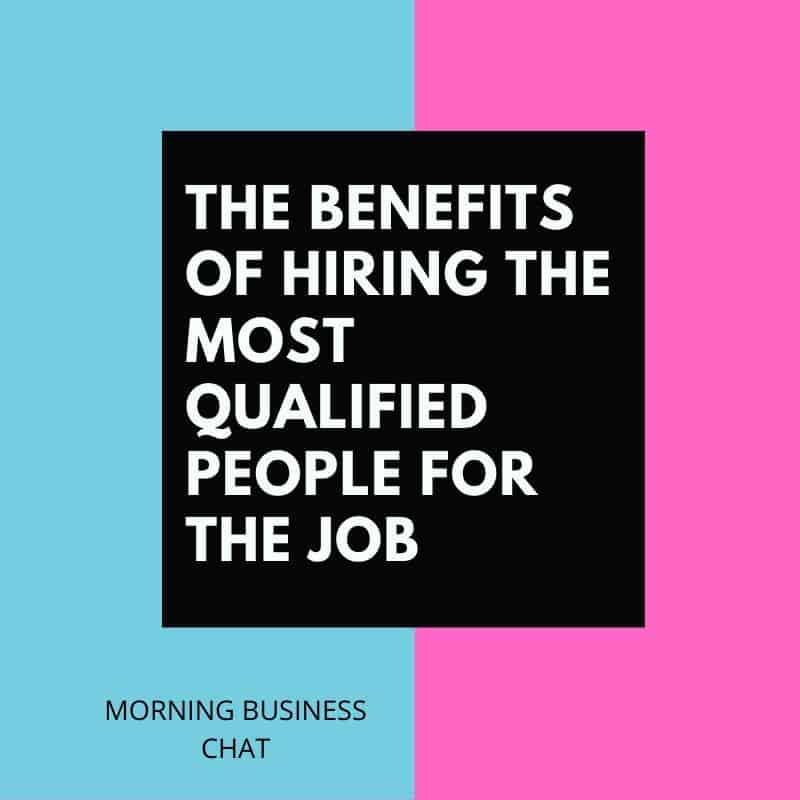 More Trust 
A more qualified employee brings with them a higher degree of trust than someone who may not yet have the necessary qualifications for the job, even if they are in the process of obtaining them. If they can prove they have the proper diplomas or merits, then you will feel more comfortable bringing them into the workplace.

This trust can also apply if you are not actively recruiting new employees but instead looking to promote from within. You encourage existing employees to undertake programs such as excavator courses, advanced IT classes, or similar and necessary educational endeavors.

Increased Time Management
Excellent time management is crucial regardless of the position. However, a more qualified individual will have a wealth of experience in which tasks or projects demand the most attention so they can prioritize accordingly.

Conversely, less qualified applicants may struggle to understand the scope of what is expected, and they might put off the most important issues because they deem them too complicated to deal with immediately. This can cause a domino effect regarding efficiency, and the production line, whether metaphorical or not, will be affected.

Better Knowledge
Following the completion of a course, your qualified applicant will have a brain filled with all the vital knowledge to complete their job correctly. Either they have recently graduated from the course, so the experience is fresh in their minds, or they have encountered many different situations that have helped them keep the crucial details at the forefront of their minds.

This knowledge helps them cope with and overcome problems effectively. They have a better understanding of what might have happened and what they need to do to fix issues. They have likely seen many situations similar to this before. They will be prepared to deal with them as soon as they arise.

High Energy
Bringing in new and highly qualified employees boosts the energy of the office or worksite more than you might expect. It's also good to bring fresh faces in, and depending on the position, they can also offer improved ways of operating.

This increased energy can be a jolt to existing employees and can motivate them to increase productivity. Any changes may take time to feel comfortable, but once everyone settles in, you will see a marked improvement in efficiency and morale.

The Best Around
Finding the best and most qualified employees for your business is never easy, and you may need to interview a range of candidates before finding the perfect recruit for your business. This patience is vital for continuing your success, so it's critical not to pick anyone just because you need to fill a position.