The time might come when you have to deal with cybercrime. The impact of an unauthorized intrusion can be relatively harmless or cost you a lot. Here are some tips to get started.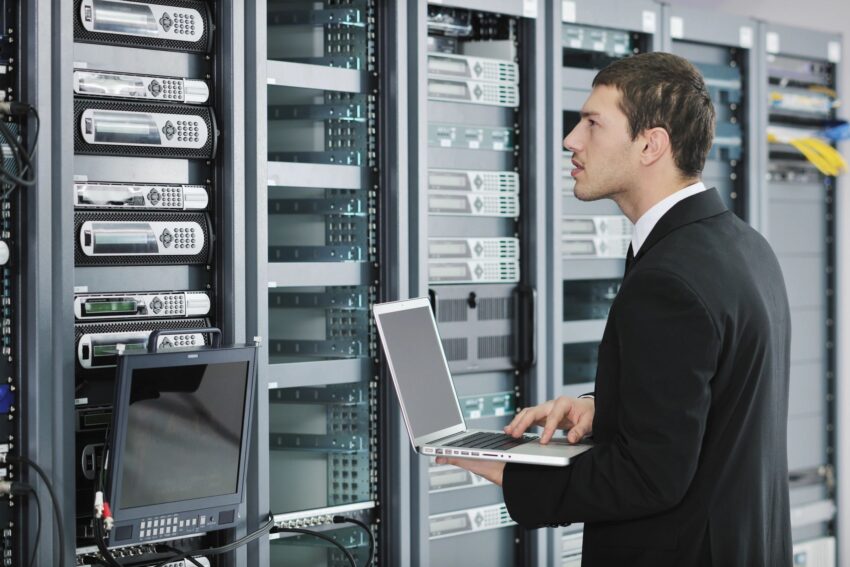 Get as Much Help as Possible
Cybercrime itself is a vast and complex subject. There are security experts who train their entire life in the fight against hackers. There is a lot to learn, and having to run your business daily makes it impossible for you to also become a full-time cybercrime analyst. Fortunately, you can get help from the many skilled security agencies out there. And outsourced IT support staff is on-hand to get you up and running again if the worst should happen. Many of these IT companies also offer antivirus scanning and monitoring as part of their standard packages.
Educate Your Employees
You might not be aware, but most cyberattacks come from within an organization. Either by accident through being tricked or by a disgruntled employee. Common tactics for tricking employees include phishing expeditions, fraudulent emails, and classic social engineering. However, you can avoid the most harmful exploits by educating your employees on how to spot a potential attack. Holding regular seminars and classes is a great start. And you can also regularly remind employees of cybercrime with updated emails and a company newsletter.
Implement the Basics to Deal with Cybercrime
Any company can become a victim of cybercrime at any time. And the size doesn't matter either. In fact, there are over 30,000 attempted attacks on small businesses alone each year. However, you can help prevent all but the worst attack with basic protection:
Have your admins enforce regular strong password changes.
Purchase, install, and use anti-malware such as Malwarebytes.
Keep software and firmware updated to avoid backdoor intrusion.
Of course, there is more to cyber protection than these three basics. But these are effective methods that any business can implement right away. You should also backup company, employee, and client data as often as possible and secure it in the cloud, off-site, or both.
Keep Up to Date with Cyber News
Much like the related IT industry, the cyber world is constantly changing. Criminals are always coming up with more sophisticated ways of gaining entry, and security is evolving. So your cybersecurity strategy can never be as useful as possible unless you also stay up to date with the changes in your industry, the cyber world, and IT as a whole. You can subscribe to magazines like WIRED or visit sites like Tech Radar for the latest computer trends. Some of the best sites for cybersecurity include IT Security Guru, The Hacker News, and anti-malware blogs.
Don't Forget About Mobile Devices
Mobile devices are a massive part of modern business. Their advantages mean they can't be ignored as a viable tool for better business, communication, and productivity. However, you may not realize they can be a huge security risk. There are many mobile devices that you may use. But smartphones alone hold tons of sensitive data about your business, financial records, location data, and often usernames and passwords. And any cybercriminal with even a little experience can pick these at will. However, simple encryption and VPNs are usually enough.
Summary
You can never be 100% secure. However, you can make an effort to deal with cybercrime at your business by outsourcing IT, using basic protection, and securing any mobile devices.