If you want to increase the passing trade to your store, there are a few things you can do to make it more visible and appealing. Today, we'll look at some ways to improve your store frontage, making it more attractive to potential customers.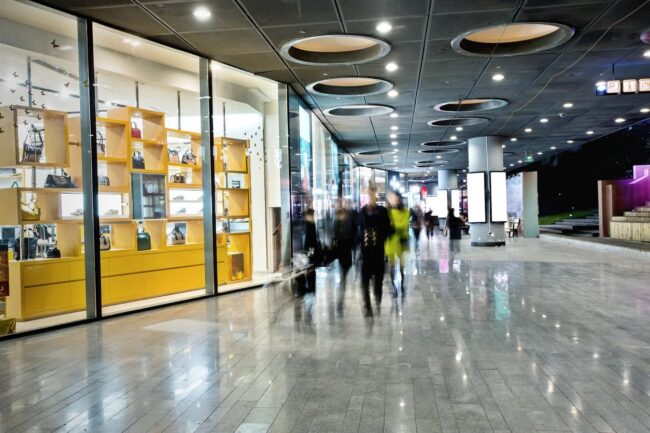 The Benefits of Investing in Store Frontage
As the face of your business, your store frontage is one of the most important aspects to consider when trying to secure more passing trade. By making some simple changes or improvements to your storefront, you can make a big impact on how potential customers perceive your business – and whether they choose to come in and shop with you. Some of the benefits of investing in store frontage include:
Your storefront is often the first thing that potential customers will see, so it's important to make a good impression. First impressions are key when it comes to attracting new customers, as well as retaining existing ones. If your store looks dated or uninviting, potential customers are likely to keep walking – no matter how good your products or services may be.
When you take the time and effort to improve your store frontage, it shows that you care about your business and are willing to invest in its success. This can give potential customers the confidence they need to choose your business over a competitor's – even if their prices may be slightly higher.
How to Improve Your Store's Curb Appeal
As the first thing potential customers see, your store's curb appeal is crucial in determining whether they will come in or not. There are a few things you can do to improve it:
Keep the storefront clean and tidy at all times
This includes sweeping the sidewalk, power washing the windows and doors, and removing any debris. People will judge you based on how clean and presentable your store looks from the outside.
Make sure your signage is visible and up-to-date
This means using high-contrast colors, avoiding clutter, and using easy-to-read fonts. If your signage hasn't been updated in a long time, that's something you might want to change.
Add some greenery
Plants can add a pop of color and make your store appear more inviting. Just be sure to water them regularly to keep them looking green, healthy and presentable.
If you have any outdoor seating, make sure it's well-maintained
This means wiping down tables and chairs, sweeping the area, and adding cushions or throws if necessary. You want the seating area to be appealing.
Hang up some eye-catching window displays
This is an opportunity to show off your products and get creative! Just be sure to change them out every so often to keep things fresh.
If you want to increase the amount of passing trade your store gets, then it's important to invest in making it more visible and appealing. There are lots of ways you can do this, such as improving your store frontage and increasing curb appeal. When you do, you'll be able to attract more customers and boost your business.