When it comes to business, there are a lot of different tasks that need to be completed in order for everything to run smoothly. And, as your company grows, you may find that you need help to handle all of those tasks. This is where outsourcing can come in handy. By outsourcing specific departments or tasks, you can free up time and resources so that you can focus on the areas of your business that need the most attention. This blog post will discuss five important departments that you should consider outsourcing!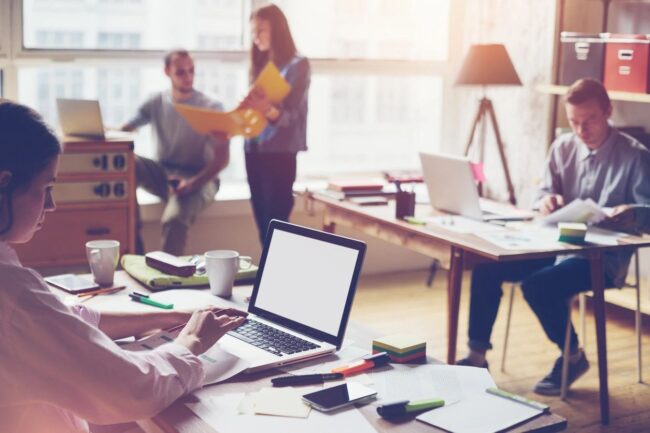 1) Human Resources:
Human resources are one of the most important departments in any business. They handle everything from recruiting and hiring new employees to creating policies and procedures and even helping with employee onboarding. By outsourcing your HR department, you can focus on finding the best professionals for your company without having to worry about handling things such as payroll or benefits administration yourself.
2) Accounting/Finance:
Most businesses need some form of accounting or finance to help keep track of their finances and ensure that all taxes are paid correctly. As a result, accountancy services have become a very popular area of outsourcing. By doing so, these departments can help free up time so that you can better manage other areas of your business instead of worrying about finances. Outsourcing your finance department could also assist with bad debt, ensuring that your finances stay in order and are kept up to date.
3) IT:
An IT department may become necessary if you're running a business that requires a lot of techs. This can help keep things running smoothly and efficiently. By outsourcing an IT department, you don't have to worry about dealing with software or hardware issues on your own. Furthermore, they can help you stay secure and up-to-date with the latest technologies.
4) Customer Service:
Having good customer service is essential for any business. It helps build trust between you and your customers and ensures that they are receiving the best support possible. Outsourcing customer service departments can also free up time so you can focus on other aspects of your business, such as marketing or product development.
5) Marketing:
Marketing is another important department for businesses of all sizes. It's essential for driving sales, building brand awareness, and helping to reach new audiences. By outsourcing your marketing efforts, you can focus on creating a better product or service instead of having to worry about how to reach your target market. In addition, outsourcing can help you get better results, as a specialised marketing agency will have the most up-to-date knowledge on trends and tactics.
In conclusion, these are some of the departments that you may want to consider outsourcing for your business. Outsourcing can free up time and resources so that you can focus on areas of your business that need the most attention. It's important to make sure that you do your research before hiring any outside services so that you get the best quality work possible. With the right help, you'll be able to take your business to new heights!