There is no such thing as objectivity in business. While most individuals, whether they wish to buy from your brand or invest in your venture, will try to keep an open mind, everyone has to make a decision. Do they trust your brand, or will they go with a competitor instead?
As it happens, a variety of factors come into consideration. Entrepreneurs are told to create an appealing and relatable business story. Many choose a video format to bring a personal touch to the message.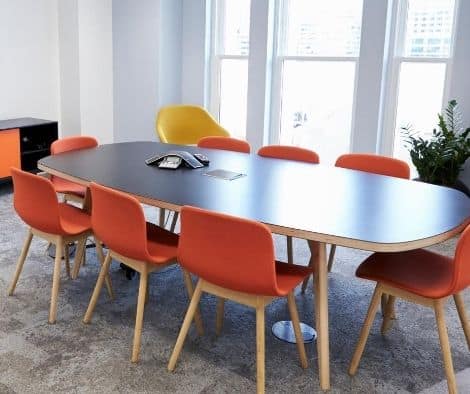 Shooting an introductory video for your business is a tricky project. Professional editing and filming results take time. You also need to rehearse your speech so that it sounds natural but comes without hesitation or awkward pauses.
However, more and more new and inexperienced entrepreneurs discover that the video they paid for is counterproductive. What does a professionally produced video make a bad first impression? Because you're not trained yet to make a positive impression.
Perhaps your voice doesn't sound confident enough. Perhaps you're not looking straight into the camera. Perhaps you're too fidgety.
Creating a positive impression is primordial for any business activities. Otherwise, you'll be wasting your effort and money. An introductory video about your company could backfire dramatically.
Thankfully, you can work closely with digital communication experts to boost your online appearance, hence improving that first impression. But what about your offline appearance?
If you have physical premises, what do these say about you? Whether you are investing clients to your premises, attracting new talent, or appealing to investors, your business needs to nail its first impression.
Window shopping remains a trend
The retail industry needs to improve its storefront continually. Ultimately, the storefront acts as a teaser of what customers can discover in your shop. It should showcase a selection of your products, or highlight your services. More importantly, it needs to be seen in a crowded high street. You can't stand out with a faded paint job that blends into the background. Nailing that first impression is about hitting the right balance between being seen and being tasteful. Your storefront tells your story, as such a fresh coat of paint combined with trendy signage can do the trick. Businesses can elevate their look and feel by working closely on their window display, staging a scene that will attract customers.
Future employees judge your break rooms
If you're recruiting new talent for your team, you are likely to invite applicants to your offices. At this interview stage, most businesses tend to assume that convincing talents is a matter of making an attractive offer in terms of activities and salary. However, you need to remember that potential employees are looking at your office with a critical eye. Will they want to work there?
Modern equipment and devices play a significant role in their decision. However, breaking areas, such as the office kitchen, for instance, are scrutinized too. A company that doesn't manage to create healthy and relaxing break rooms for employees is unlikely to create a positive impression. Now's the time to improve your office kitchen with a professional designer. Reach out to professionals who work with a CAD Design that can provide planning and quotes in a few clicks. The quicker you transform the breaking areas for the better, the easier it will be to attract new talent.
Partners expect productivity tricks
Building strong partnerships can support business growth. Yet, a partner will consider your business potential on paper and in the office. Designing an office that can support productivity, in the long run, is a factor that can convince potential partners to work with you. Effective office design should feel natural and make employees feel comfortable. Poor office design stands in the way of employee integration, satisfaction, and productivity. On the other hand, a favourable office layout brings out the best in the team, creating a positive atmosphere for everyone to collaborate and succeed. Partners will consider your use of lighting, colours, space, and layout and how design choices affect your employees' natural biological and social inclination. Using plenty of natural light, for instance, maintains a healthy body's circadian rhythm, boosting mood and concentration.
Clients pay attention to the reception area
In the B2B sector, inviting clients to your premises for meetings remains part of everyday business activities. The COVID-19 pandemic reduces face-to-face interactions; however, we can expect these to reappear as risks get under control. Consequently, it becomes essential for B2B businesses to improve areas that act as a welcoming platform for your clients. Your reception area needs to promote your brand values. Most clients will wait for their appointment in the reception area; during that time, they build a first impression of the business. Featuring the company logo and brand colors is a no-brainer. But, you also need to create a functional space in which clients feel valued and respected. Nobody wants to wait in a dim and uncomfortable area!
Potential investors look for growth-facing values
Should you invite investors to your premises? It is a tricky question as investors know their money can unlock new potential for the company. In other words, you can't impress by showcasing high tech equipment or design, as these will be unlocked by the investment. Investors research positive values that can create growth with their funding. In other words, they will be looking for sustainable efforts, such as reducing waste or implementing an EV charging point on the parking lot.
What about remote businesses?
The pandemic has forced many companies to embrace a digital work style. As a result, video conferencing may soon replace face-to-face meetings in the relevant industries. If you wish to carry on digital meetings, you need to set up your business environment to adjust to remote conferencing needs. A reliable broadband connection is an essential upgrade. More importantly, companies now need to improve their meeting rooms with Zoom meetings in mind.
It takes less than a minute to know whether an individual can trust your business when they visit your premises. From an appealing storefront to a Zoom-friendly meeting room, office and shop design need to become a priority. There's nothing worse than wasting time and money on projects that can't progress because your premises' impression is negative.
DISCLOSURE – This post has been written by an outside source