Maybe you ended your marriage, but you are not yet ready to give up on love. Or perhaps, love took a backseat while you focused on your career and helping your family.
But now, you find yourself struggling to meet Mr. Right. And it's not for lack of trying. You've met several guys, but no one seems to stand out.
It doesn't help that your biological clock is ticking. You want love. You want to start a new family. And yet, it feels like the walls are closing in on you.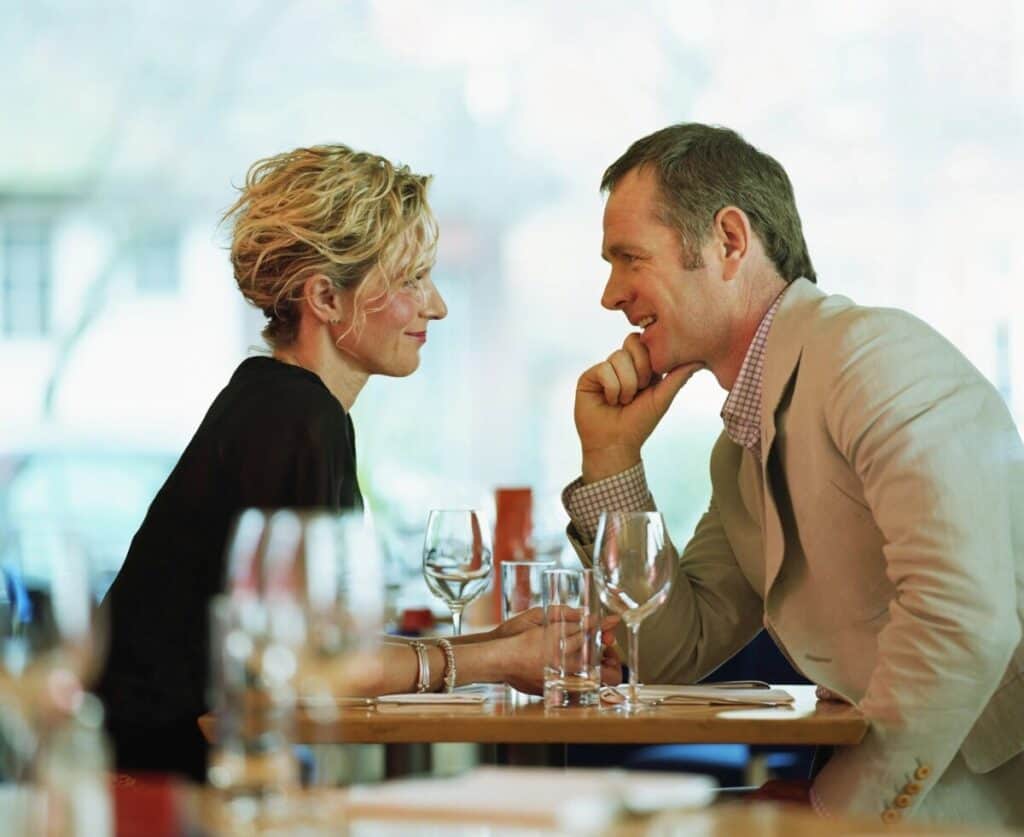 It's natural to feel that way. Dating after 40 poses a few unique challenges that you will need to overcome if you want to find the right man.
Listed here are a few practical tips from a dating coach that you can try to help you search for a loving partner and a happy and committed long-term relationship.
Don't think you're too old to date
Don't feel embarrassed about the idea of meeting men and dating. The need to find love is embedded in the DNA of humans, even as you grow old.
Never for a moment believe that you are too old to find a fulfilling and loving relationship. In fact, dating in your 40s can be as special as dating your 20s or 30s.
As you grow old, you become wiser in your choices because you clearly grasp your values, wants, and needs. Along with that, you exude the confidence of someone who has experienced life and challenges for decades.
Consider online dating
One of the challenges of getting back to the dating game is finding that many things have changed – from online dating sites to apps.
While it may be tempting to dismiss these and settle for what is familiar to you, don't.
Go ahead and allow your friends and family to set you up on dates. Go to parties. Hang out with your friends to meet guys.
But you should also create an online dating profile on websites and apps.
Imagine yourself laid off from a job. You'd do everything to find a new job, scouring the classifieds at every opportunity available.
What this means is that you should approach dating after 40, much like finding a new job, using each and every available tool at your disposal. Face it, as you grow older, the dating pool can shrink substantially. As such, you cannot rely on the old-fashioned tools you have used in the past.
Kept your cynicism in check
As you grow older, you get to understand human nature better.
Right or wrong, your experiences shape your worldview. And if you have had a string of bad luck in your relationships in the past, you might feel jaded about the idea of dating in your 40s.
If you are convinced that you are worthy of love, you have to put on rose-colored glasses and find the good in the people you meet. Dating after 40 with a jaded mindset can only set you back.
Dating in your 40s can also mean that you're going to meet plenty of men with baggage. That is not necessarily a bad thing. In fact, you might also have your own issues. Quite simply, baggage should not be a deal-breaker. The correct approach is to accept people with baggage because you have baggage as well.
Consider hiring a dating coach
Perhaps you feel that the new dating game has become too overwhelming for you. Or maybe, you are not progressing.
When you decide to go back to dating, you will find that people are more than willing to dispense advice. And while most of these people mean well, more often than not, they are not equipped with the tools to help you find love.
Faced with an unfamiliar task, do you DIY, or do you seek an expert? The same thing applies to dating. If you are having troubles, it makes sense to enlist the help of a relationship expert.
Fortunately, finding expert help is not that difficult, with relationship experts promoting their services online.
Don't wait for a guy to make the first move
Interested in someone? Gone are the days when you had to wait for a dude to ask you out for a first date.
If someone piques your interest, do not hesitate to show that person that you are ready to explore the possibility of starting a relationship.
When you reach 40, you are mature enough to handle the outcomes of asking a guy out, whether the result is positive or negative.
Patience is key
When you feel that the walls are closing on you, the more you are tempted to rush things out.
But the more you try to accelerate the pace of dating, the more likely you will end up with the wrong partner.
Treat dating like work. Check out dating sites and apps. Go out with friends. Attend more social events. If you put in the work, you are more likely to find the right guy for you.