Sprucing up your office's outdoor is vital to avoid boredom and restlessness from spending much time in one location. Brightening the outdoor of your workspace can improve performance and mood. Read on for a few ideas on sprucing up your patio, balcony, backyard or deck.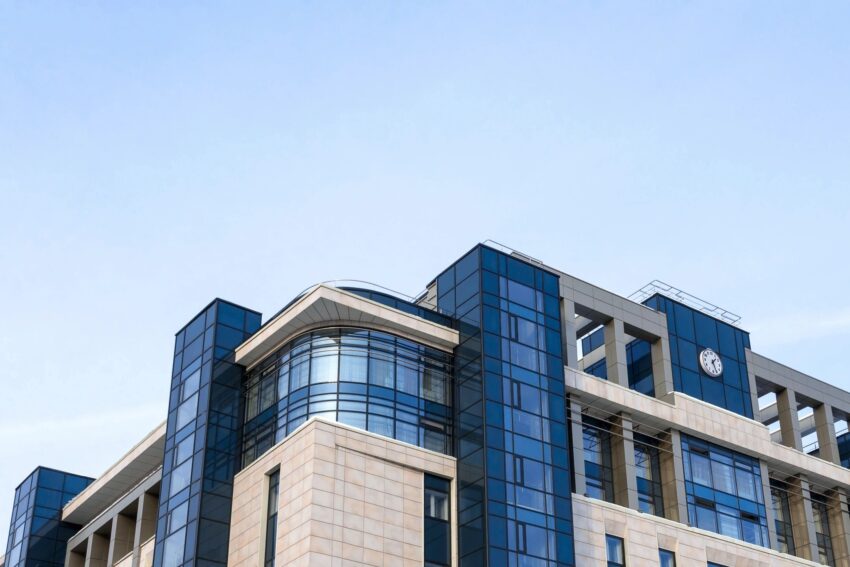 Use Planters and Plants to Brighten Up the Area
Using plants is among the simplest ways of bringing life to an empty office. Adding new, vibrant plants and plant pots to your outside space is the simplest way to make it more cheerful. Mix various sizes and heights when grouping feature pots to create a balanced appearance.
If you have challenges keeping plants alive, consider using artificial flowers and plants in custom commercial planters by PureModern.
Include Rugs in Your Outdoor Space
Outdoor rugs enhance any setting with color, interest and comfort. Choose a piece with a splash of color for a whimsical look, or keep it simple for a chic appearance. Adding a rug to your outdoor area improves its appearance.
Re-Evaluate Your Furniture Placement
Examine your current outdoor furniture and how you utilize it. Rearranging your furniture can have an impact on your comfort and motivation. It also maximizes the sight of your surroundings' beautiful plants. It improves your outdoor experience without having to spend a dime.
Use Lights to Set the Mood
Lights such as festoon lights provide the best ambience when you decorate your outside space. The lights make any place feel more inviting and can positively affect your work performance and appearance. You can always get lights at a reasonable price, which is handy during lively office celebrations. Good lighting brings a difference in your office's outdoor area. Inadequate exposure to natural light at work can result in exhaustion.
So, while planning your office space, give natural light and outside views a priority or take advantage of this benefit in your workplace.
Use Cushions Outside
Outdoor cushions are a must-have accessory for brightening and a simple outdoor makeover. Come up with a cushion mix that reflects the atmosphere you want to create outside. For example, combine neutrals with a touch of blue for a laid-back seaside feel or vibrant jungle prints for a tropical island experience.
Include Alternate Seats
A swing chair or a hammock will give the space a vacation vibe. If a hammock is what you decide to use, fix it such that it hangs loosely for maximum comfort.
Choose Your Colors to Brighten the Office Building
The patterns and colors of the walls in the office have a big impact on how your employees feel. Decorating the walls surrounding your workspace is recommended because this choice will later allow you to increase your productivity.
Color may assist create a good atmosphere, enhance organizational culture, and create an atmosphere where people will prosper. Different hues might have various outcomes.
Everyone has a particular mood, and each emotion corresponds to a different hue. Therefore, pick the wall's color and pattern according to your preferences.
Conclusion
Regarding office décor, there are no correct or incorrect choices. Everything ultimately comes down to your particular choices. Try out these modifications and see what works and what does not. Keep the modifications that were successful and toss the unsuccessful ones.