In retail, footfall is everything. The more people who pass by your shop, the more are likely to step inside and buy something.
But with the health situation and the growth of online shopping, increasing footfall is more challenging than in the past. Some retail parks are even struggling to survive.
In this post, we take a look at how your business can improve footfall and continue growing, despite the headwinds.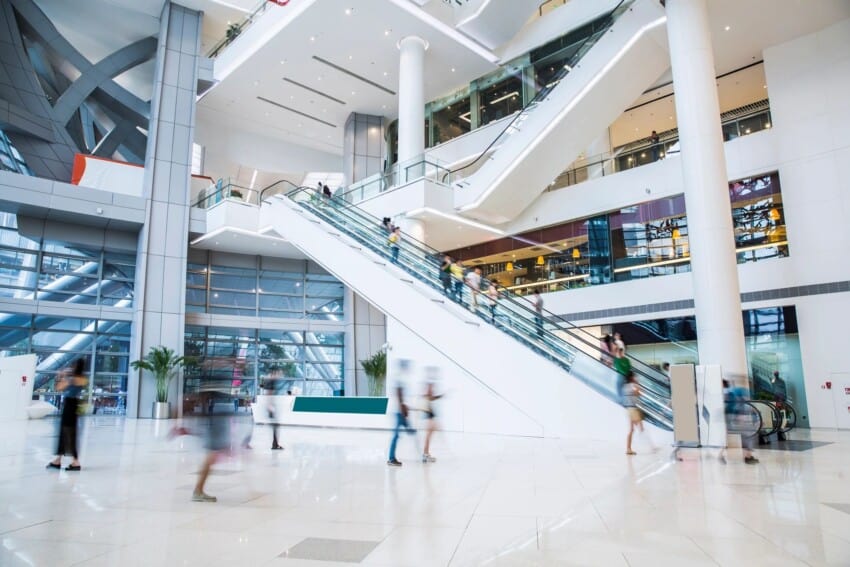 Relocate
Traditional town centers are slowly dying. People find them less convenient and compelling than online options. If you are in a town center right now, consider moving to a retail park or a mall. These tend to be more convenient and encourage customers to visit because they can park more easily. Malls are particularly attractive to consumers because they provide a host of services in one place, including bars, restaurants, toilets and cinemas. They can essentially replace the traditional high street shopping experience all under one roof.
Improve Safety
Customers are less likely to walk past your store if they feel unsafe in the local area. Therefore, investing in retail security can pay dividends. You and other retailers in the local area can focus on reducing crime and improving the look of the area. Creating a more welcoming shopfront changes the atmosphere of the area and makes it more appealing to people who might be walking through for the first time. They want to know that they are going to be safe.
Market Locally
In many cases, potential customers won't know about your store automatically. If that's the case, you'll want to engage in some local marketing. Handing out flyers and leaflets to people lets them know that you exist and encourages them to go to your store when they need to buy the products that you sell.
When marketing locally, focus on your niche. So, for instance, if you operate a discount store, you'll want to focus on your exceptionally low prices. Likewise, if you operate a niche store, you'll want to sell customers on the range of products that you offer.
Create A Loyalty Scheme
The best way to keep customers coming back for more is to create a loyalty scheme. These schemes provide discounts for returning customers, increasing your footfall over time. When people have a reason to go to you and not your rivals, they will.
Leverage Online Channels
Retailers don't have to choose between online and offline channels to sell their products: they can use both. In fact, that's now what a lot of brick-and-mortar companies are doing. They are making their in-store inventories available online, allowing customers to choose how they buy.
Put Health Security Measures In Place
Many customers are afraid to return to stores at the moment because of the risk of the health situation infection. So retailers need to do whatever they can to ensure that they put their minds at ease.
There are multiple methods that you can use. One option is to market the fact that your store has an air filtration system that destroys viruses. You can also get staff to wear face shields and make hand sanitizer available.