Electrical issues like flickering lights and dips in power are extremely common. Some electrical faults seem minor, but they can quickly become more serious and cause a major fire hazard and costly damage.
You must deal with electrical faults as soon as possible to minimize electrical damage and reduce the safety risk. Here are four reasons why your home electrics could be faulty: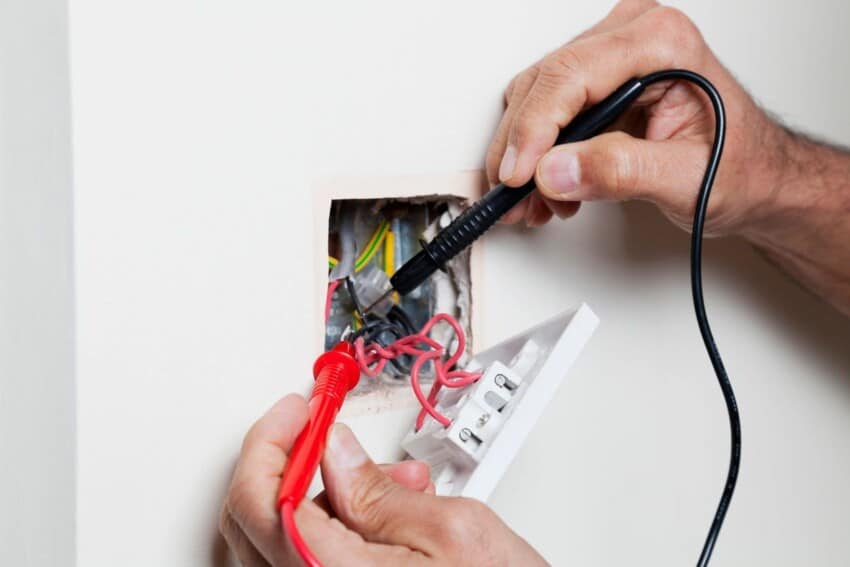 1. Dated or damaged wiring
Dated or damaged wiring can cause several electrical issues in your home. If your circuit breaker trips regularly (e.g. twice a month or more) then it is likely that your electrical wiring needs a professional upgrade.
It's easy to switch a circuit breaker back on, but ignoring the issue can cause electrical damage over time.
Flickering lights and a buzzing sound can also be a sign that you need to update your electrical wiring. You can arrange a fixed wire test to check the efficiency and safety of your home's wiring.
The inspection will highlight electrical issues so that remedial work can be completed before faults turn into something more serious.
2. Loose electrical connection
A single flickering light in your home is likely to be caused by a loose electrical connection. This fault is fairly straightforward to fix, but you should always contact a qualified electrician if you don't have the tools or experience to do the repair yourself safely.
If flickering or dimming is affecting multiple lights or rooms, then it is likely that the fault is further back in the circuit or within the breaker box.
In that situation, it is best to contact a qualified electrician to inspect the fault and carry out the remedial work for you.
3. Overloading sockets
Most homes don't have enough electrical plug sockets to handle the number of electrical devices that we use every day in modern society. Most people use extension leads to increase the number of electrical plug sockets available in their homes.
It might be tempting to plug in all of your electrical appliances and portable devices at the same time, but this is likely to overload your plug sockets, causing them to heat and create a fire hazard.
You can use a free overload calculator online to check if you're exceeding the maximum load. If you worry over the policies regarding electrical overload, please check out this policy guide by experts from Health and Safety Executive.
4. Old appliances
Old appliances need more energy to operate and this can cause electrical damage and faults over time. A faulty appliance can also send a surge of electricity into your home's electrical system, causing minor wear and tear at best and an electrical fire at worst.
The easiest way to avoid this is by updating your household appliances if they are dated or damaged. New appliances will help keep your home's electrics running smoothly and should also save you money by reducing your monthly electricity bills.
Summary
Some electrical hazards are harmless, while others are hazardous and present a serious safety risk. If you notice electrical issues in your home, then it's always best to contact a qualified electrician immediately to have your electrics inspected.
Get in touch with our experts if you are concerned about your home's electrics or would like to arrange an electrical inspection.