Somehow comfort and productivity seem to be conflicting terms, but recent studies have shown that there is an inextricable connection between the two. In 2015 a Leesman survey of more than 136,000 employees in various fields showed that physical comforts were essential to their performance. If you are looking for ways to increase productivity in your office, the following tips could prove quite helpful.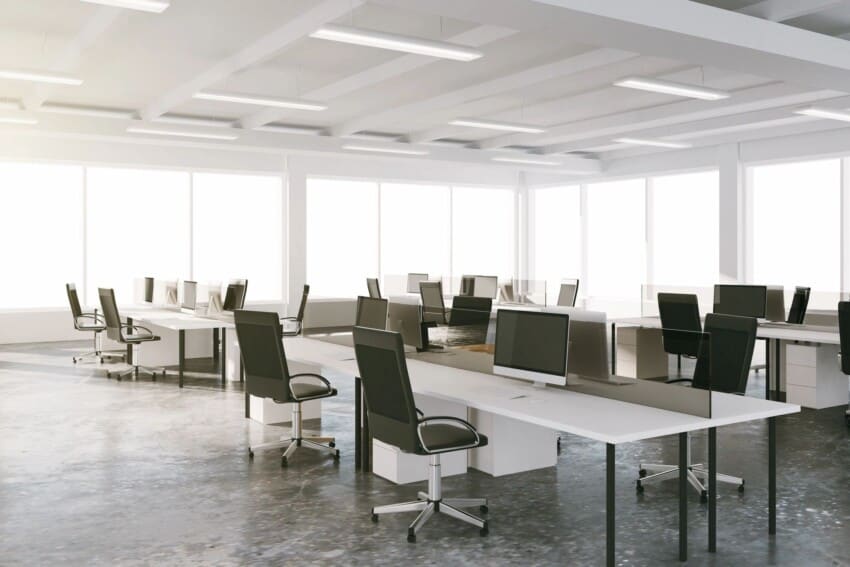 1. Pay Careful Attention to Temperature Control
One of the main concerns of those Leesman respondents mentioned above is temperature control. Many found their workplaces either too hot or too cold. Whether you are working flex hours from home or are a company administrator, it's time to look at setting that thermostat to average levels of comfort. As a rule of thumb it is suggested to set it at 78 degrees Fahrenheit in summer months and 68 degrees Fahrenheit in the winter. This should provide temperatures neither too hot nor too cold to work without distractions.
However, as an added bonus to temperature control, you will find that your power consumption is also reduced as well. Yes, your aim is to boost productivity but setting temperature controls for your office will also keep those power bills down at the same time.
2. Keep Distractions to a Minimum
This should come as no surprise. Distractions are going to top any list of things that impede productivity in an office. Often it is due to levels of noise and activity going on around you as you try to concentrate on the task at hand. Other times, distractions come in the form of getting sidetracked as you get up for that cup of java to give you that extra jolt to keep you focused. Even those working from home find that walking to the kitchen for coffee can lead to a number of interruptions.
Why not place a Keurig or Nespresso single cup machine in your office? These pods or capsules can give you single cup boosts throughout the day. Check out sites like Gourmesso where you can get pods at reasonable prices and in a wide variety of roasts and flavors. From building cubicles in multi-worker offices to setting up a simple coffee station in your personal office, keeping distractions to a minimum is vital to productivity.
3. Add Comfort to the Physical Workspace
Have you ever wondered why so much press is given to ergonomic design in office chairs, keyboards and even that mouse connected to your PC? It has long been known that certain postures put undue stress on the body, which in turn, causes more than a little pain. It is often difficult enough to concentrate on what you are doing because of those distractions mentioned above. Add pain to the mix and productivity might as well be thrown out the window.
If the office you work in demands that you stand for any length of time, you might consider investing in anti-fatigue floor mats. Physical discomfort of any kind can be a major distraction and that's why it is so important to make a few changes to offer a greater level of comfort.
What Do You Take Away From All This?
When all is said and done, your key takeaway should be that there has been enough research to prove that comfort and productivity are inextricably intertwined. Nothing impedes productivity quite like distractions and perhaps the greatest of those would be working through discomfort. Whether it's adding a coffee machine to your home office or fitting your desk with an ergonomic chair, you'd do well to focus on comfort if you want to improve levels of productivity. Sometimes it's as simple as that.
Recent Content