Are you thinking about moving to a new country but don't know where to start or which destination to choose? If yes, then perhaps the Caribbean is your answer. The Caribbean is known for its beautiful beaches, lush rainforests, and vibrant cultures. Moving to a new country can be quite overwhelming. Luckily, the Caribbean offers quick and easy ways to gain citizenship.
The Caribbean countries offer elite citizenship by investment (CBI) programs that allow you to obtain a second passport by investing in the country's economy. The Caribbean has five CBI programs. This article will include Caribbean citizenship by investment comparison for three different programs to help you decide.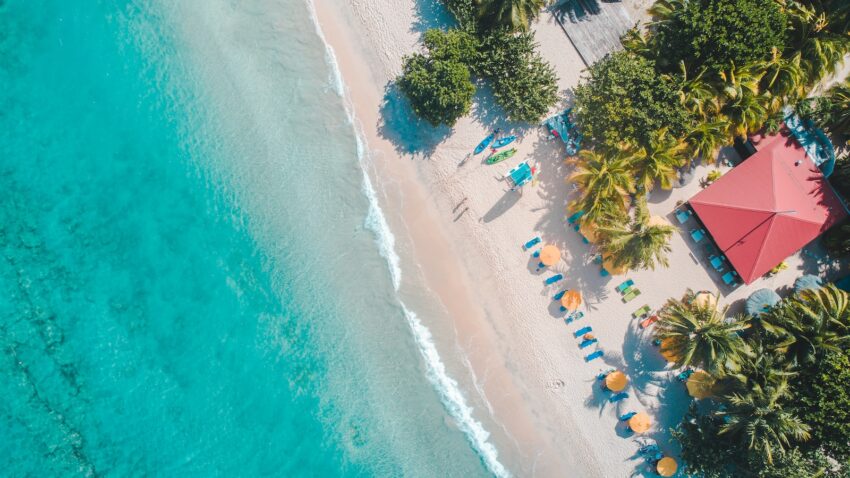 Understanding Caribbean CBI Programs
To obtain citizenship by investment, you will need to purchase real estate or donate a minimum of $150,000 toward the Caribbean economy. There are many benefits of acquiring citizenship through investments. Some of these include:
Gaining a second passport that allows visa-free travel
The ability to live and work in more than one country
Access to high-quality health care and educational institutions
Being able to protect your finances and other assets in more than one country
Investors should consider several factors before choosing a CBI program. Some aspects that you should consider include:
The country's political and economic stability
The different investment options available
The travel options for visa-free travel
The cost and standard of living in the country
Five countries offer CBI programs in the Caribbean. The CBI programs in each of these countries will have their own unique features and rules. These CBI programs include:
The CBI program in St. Kitts and Nevis was launched in 1984, making it the oldest CBI program in the Caribbean. With St Kitts and Nevis, you can gain lifetime citizenship without needing to live in the country. In addition, with a St Kitts and Nevis passport, you can travel visa-free to EU Schengen countries, and you won't be susceptible to tax.
For St Kitts and Nevis, there are two types of investments available. The first is the Sustainable Growth Fund (SGF). This fund assists the economy in areas such as healthcare, tourism, and energy. With the SGF, you will need a minimum of $125,000. This amount will only apply to one person. There will be extra charges if you plan to move with your family. The second investment option is real estate, where you can buy hotel shares or a full title deed. With this investment, you will need $200,000-$400,000 to invest.
It takes 3-4 months to apply for St Kitts and Nevis CBI as there are many documents to process and a lot of information to verify.
Grenada is well-known as the 'Isle of Spice.' This CBI program was launched in 2013, and it allows visa-free travel to over 140 countries. The Grenada CBI is the only program that offers visa-free access to China for 30 days. As a Grenadian citizen, you will be able to get an E2 visa to the U.S. This visa will allow you to work and live in America. Other benefits of this program include:
Being able to register your international company.
No taxes on income earned outside the country.
No tax on inheritance, capital, and income
Any children you have can inherit citizenship.
Similar to St Kitts and Nevis, there are only two investment options. The first is to make a non-refundable donation to the National Transformation Fund or to purchase a government-approved real estate property. These investments range from $150,000-$220,000.
This country's CBI program will allow you to travel to the Schengen area visa-free for 90-180 days a year. Furthermore, with this CBI program, you will be able to get a passport for you and your family in as little as three months. This CBI program is the only one in the Caribbean with four investment options. These are:
National Development Fund
This non-refundable donation ranges from $100,000 to $125,000. There are options to contribute as an investor, a married couple, a family of four or five, and more.
This involves buying shares in a government-approved property. The minimum value of this investment is $200,000, and the property can be sold after five years.
University of West Indies Fund
This investment is designed for a family of six or more. As an added benefit, any family member under 29 years will be able to study at the university for free for one year. This is a non-refundable donation starting from $150,000.
The investment value starts at $400,000. However, if you are a sole investor, you need to contribute at least $1.5 million towards a company in Antigua and Barbuda.
Three of the Best CBI Programs in the Caribbean
Acquiring citizenship by investment in the Caribbean is a tremendous opportunity if you plan to relocate, diversify your portfolio, protect your assets, or gain a second passport. This article highlights three of the best CBI programs offered in the Caribbean.