When you invest a huge amount of time, energy and money into setting up a business, it's natural to want to protect it. There are risks associated with managing a company, and it's not always easy to avoid problems and avert disaster. In this guide, we'll outline some steps you can take to be proactive in keeping your business safe and secure.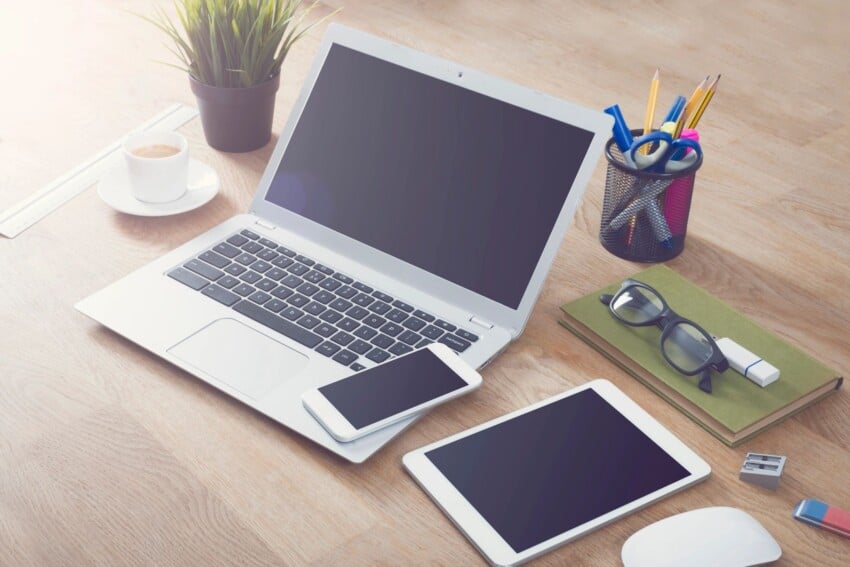 Physical security
It's easy to assume that burglaries and sophisticated heists only happen in the movies, but businesses are attractive propositions for thieves. Premises are often packed with valuable equipment or technology and thieves can make a lot of money by selling their haul on. If you own or rent business premises, it's wise to consider investing in robust security measures to reduce the risk of burglaries and deter thieves. There are several ways to bolster security for stores, construction and utility sites, warehouses and hospitality venues. Depending on your budget, you could consider installing CCTV or a remote security camera, using an alarm system, hiring a security firm and adding outdoor lighting, fences and gates. It's also wise to ensure that it is virtually impossible to gain access to cash and expensive and valuable equipment and stock. Using safes and restricting access to locked rooms can help to prevent robberies.
Cybercrime
Statistics show that cybercrime is on the rise, with small and medium-sized businesses the most common targets. If you run a business, it's crucial to be aware of the risks involved and to try and protect your company, your clients and your employees as best you can. There are multiple ways to bolster security, including providing training for staff to help them spot suspicious activity and phishing scams, using secure networks and implementing policies to lower risks in the workplace. Examples include multi-factor authentication and using passwords that are difficult to guess.
If you don't have an IT department in-house, it's worth exploring the possibility of outsourcing and hiring a managed IT service provider. IT experts can identify potential weaknesses and recommend measures to enhance security and lower the risk of downtime and security breaches.
Customer service
Protecting your reputation has never been more important. More than 90% of people now check online reviews before they contact a business or purchase a product. With reviews and ratings carrying so much weight, it's essential for company owners to prioritise customer service. Go the extra mile to provide an enjoyable experience, only make promises you can keep, offer your clients value for money and add personal touches. Use features like live chat and instant messaging to provide responsive customer support and try to deal with any issues your customers report as quickly as possible. Read comments and use feedback to make improvements. Take ideas and suggestions on board and try to encourage your customers to be loyal. Offer incentives and rewards, stay in contact, share news of offers or new products and keep an eye on what your competitors are offering. Good customer service can enhance your reputation and set your business apart.
Legal advice
When you launch a venture, you assume responsibility for your new business and you are required to adhere to rules and regulations. If you fail to comply with laws, or you fall short in terms of the requirements, you run the risk of damaging your reputation and even losing your business. Seeking legal advice and getting help from experienced lawyers can help to keep your business safe and avoid issues, which could result in penalties and fines. There are many examples of situations or scenarios where business owners may need legal advice, including drawing up employment contracts, dealing with disputes and negotiating deals with other companies, suppliers or investors.
If you are looking for legal advice, it is beneficial to meet with representatives, read reviews and testimonials, check records and search for firms that have experience and expertise in working with businesses within your industry. Try to find a firm that makes time for each client, understands the inner workings of the sector in which you operate and offers a personalised service. It's helpful to ask for recommendations if you know business owners within the industry. Arrange consultations or telephone calls to learn more about firms and see what each offers before you make a decision.
Insurance
Insurance is essential for business owners. Depending on the field, you may need to invest in a series of policies to protect your company and your clients and employees. Seek expert advice, review your existing policies and try to ensure that you have the most comprehensive cover.
It is natural for business owners to want to keep their assets safe and secure. It's not possible to avert every danger or obstacle, but being proactive can help to minimize risks.