Are you a health and fitness enthusiast or an entrepreneur excited to be in this business niche? It is projected to equal its pre-pandemic levels soon because the growing awareness of the importance of physical fitness and wellness never waned during the brief hiatus.
A health and fitness business can be profitable in 2023. However, a business's profitability depends on various factors, such as the specific niche, location, and competition in the market.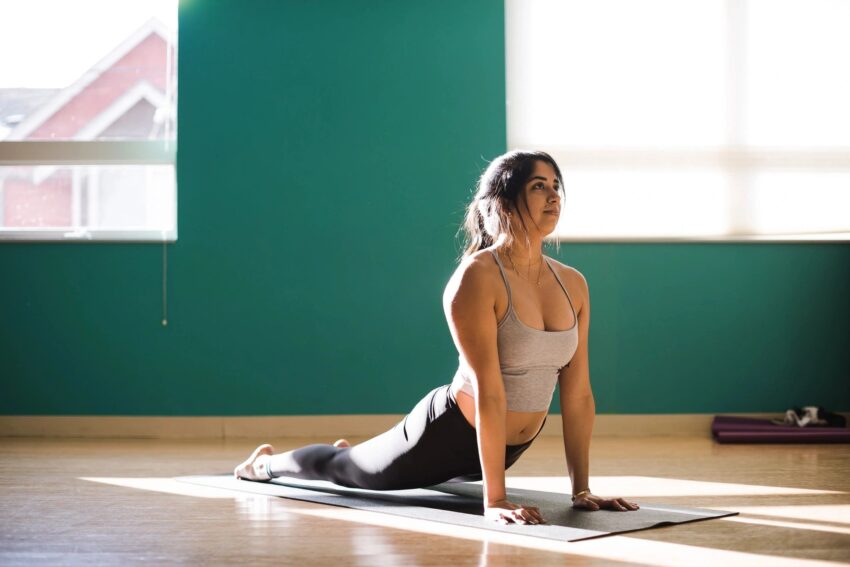 Health and Fitness Trends: Past and Future
The estimated income for health and fitness clubs for the U.S. market was USD$30.74 billion in 2021. Globally, the health and fitness industry is at a whopping USD$96.7 billion.
There is a disparity in growth rates: gym growth is at 7% per year, while virtual or digital platforms grow at a rate of 33% per year. The International Health, Racquet & Sportsclub Association (IHRSA), a global health and fitness association, revealed that in 2021, almost 22% of Americans 6 years and older had gym memberships. Surprisingly, 42% of gym memberships are with boutique gyms – smaller gyms specialize in one or two areas and are pricier than budget gyms. This increase in participation has also boosted funding for gyms.
Getting in shape is not just a fitness goal. It may be a 'business' as the workforce returns to their desks. They no longer rely on filters during work-from-home video conferences – thus, the pressure is on to look your best!
Open For Business?
An industry that has shown resiliency and shows clear signs of growth is fit to pursue. Apart from the obvious reasons, some factors contribute to a boom in the future. Some reasons why the health and fitness business can be a realistic and profitable goal for you in 2023 are the following:
Wellness Through Company Perks: Lower insurance costs for healthy, younger people make companies invest in the health and wellness of their employees. Companies put a premium on health to reduce insurance costs, and what better way than to offer gym memberships?
The Popularity Of Smart Devices: These devices can track your progress where ever you are, whatever you are doing, whenever you are engaged in a fitness activity.
The Meteoric Rise Of Virtual Fitness Markets: Aside from being propelled by lockdowns, there are population changes that contribute to this growth and will be your market when you join this business niche: childhood obesity, adults with sedentary lifestyles who are encouraged to exercise, and the aging population.
Overall, a well-researched and well-executed business plan, combined with a strong understanding of the market and target audience, can make a health and fitness business profitable in 2023. Consider the advantages of long term financing to make your business sustainable and tide it over some start-up hiccups.
Growth Niches In 2023
Growth is a factor between dynamic factors. For instance, a careful approach to face-to-face interaction balances the strong desire to be active and healthy. The surge in the number of health and fitness apps, the availability of on-demand workouts, the popularity of wearables, and an aging population reflect modern society's priority of wellness  and longevity.
It is difficult to predict which specific health and fitness businesses will be profitable in 2023. This will depend on market trends and consumer demand. However, some areas that may see growth in the health and fitness industry include:
Virtual fitness or online personal training: Despite returning to normal, many people prefer or require remote exercise options. This can be synchronous (real-time), asynchronous (on-demand classes), or through apps involving just the user without human instruction
Health and wellness technology: These include wearable fitness trackers and smart home gym equipment
Specialized fitness: As mentioned earlier, 42% of gym memberships belong to boutique studios for yoga, Pilates, or other niche workouts
Health and wellness coaching and consulting: DIY is out as more people seek guidance on improving their overall well-being
The traditional niches like personal training, gym, and health and wellness centers are getting some competition from enthusiasts who work out on their own using fitness apps and online training.
How To Make Your Health And Wellness Business Profitable
What will make you stand out? The most obvious answer would be to ride the trend and fulfill the demand. Currently, mobile apps and boutique spas are the darlings of the public.
Entrepreneurs are flocking to boutique spas that are the best in what they need to ensure that they won't be a flash in the pan. The service should be unique and personal to merit customer loyalty—not just for a season. It's essential to have a unique value proposition.
Another thing—be where your audience is. This means finding out if your 'buyer personas' are on social media like Facebook, Instagram, TikTok, or Twitter. Or are they video driven and prefer YouTube? Or do they choose long-form content like the articles you find on LinkedIn?
Whether you have a physical or a virtual business, ensure a solid online presence. You stand out not by handing out flyers or going on ads these days. Excellent traction is achieved with referrals, rankings on local search, community, and ratings.
In the past, to be successful, brokers would always admonish "location, location, location." This has changed to "satisfy, satisfy, satisfy" because clients won't patronize your business even if you offer stellar service at the best price if your customer service is poor.
Conclusion
While competition in the health and business industry is daunting, it is a challenge you can overcome if you can fulfill a need on your unique terms. Your primary customers will be a market that wants to live longer and better at less cost. Employers who incentivize health to avoid crippling health costs will support your business.