Formal work occasions, such as conferences, business dinners, or corporate events, require careful preparation to make a positive impression and convey a professional image.
Impressions matter, and your appearance and body language are two of the first things that managers, colleagues, and visitors will notice when you show up to formal events.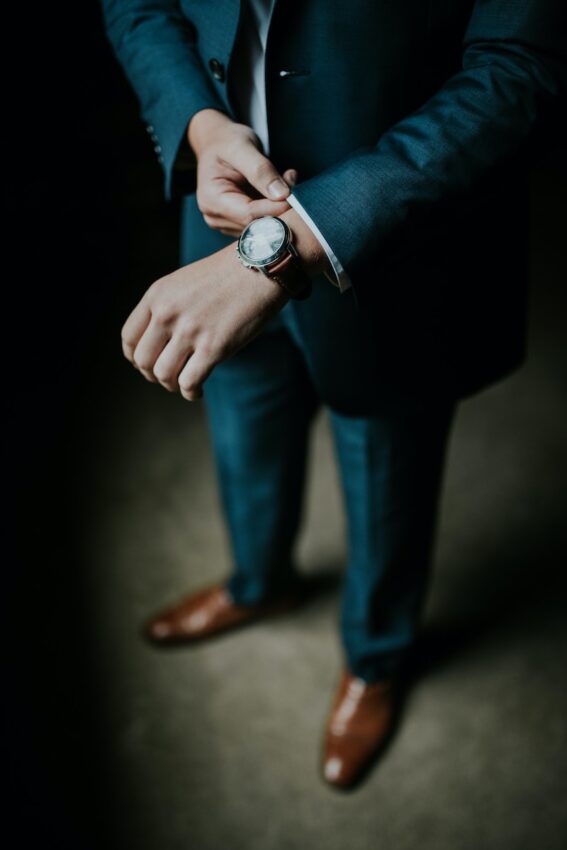 Whether you're attending a conference, business meeting, formal dinner, or corporate event, you'll need to consider a number of things to make a good impression. A smart outfit, open body language, and confidence are just a few of the many considerations to keep in mind.
Top Tips to Prepare for a Formal Occasion at Work
Below, we've got some top tips to help you prepare for an upcoming formal work occasion to display professionalism, confidence, and credibility.
Wear something smart
A smart and professional-looking outfit is crucial when you want to make a lasting impression on your work colleagues. Remember that your clothing is the first thing people see, and they will make a split-second judgment about you based on your appearance before you open your mouth.
Dress conservatively and choose a comfortable yet professional outfit that conveys your trustworthiness and credibility. If unsure, it's better to be slightly overdressed than underdressed.
Make sure your clothing is clean, crease-free, and well-fitted. Formal women's shirts, blazers, cardigans, fitted trousers, and pencil skirts are all great choices when you're piecing together a smart outfit.
You can use accessories to enhance the outfit but keep them to a minimum. A small pair of stud earrings and d dainty necklace will suffice. Don't forget to pair your outfits with smart, closed-toe shoes.
Think of talking points
Formal work occasions often involve speaking to people you don't know very well. Networking requires you to make small talk and ask open-ended questions, and this doesn't always come naturally, especially if you're prone to social anxiety.
To reduce your worries and make liaising with new people easier, prepare some open-ended questions or conversation starters that will enable you to engage with others and build a strong rapport with people you don't know very well.
By asking questions and responding in detail, you can display your genuine interest in getting to know people, and this can go a long way in making a positive impression.
Research the event
One of the best things you can do to prepare yourself for any sort of formal workplace occasion is to research the event. When you know what you're walking into (literally), you can fully prepare yourself physically and mentally.
Gather some information from your managers or work colleagues to determine what the event is about and what is expected of each guest. Learn about the purpose of the event and the expected dress code so you can plan accordingly.
Consider open body language
A large portion of body language is involuntary. However, you can control some of your body language to convey yourself in a particular way.
Research open body language and learn techniques that you can use to display confidence and friendliness. When you use open and welcoming body language, you'll come across as much more approachable and likable, which will leave a lasting impression on those around you.
Practice your introduction
Consider how you're going to introduce yourself to people at the formal work event. You don't need to write a script but have a vague idea of what you're going to say when you first greet a familiar or new face.
Before you set off to the event, run through your chosen introduction a few times in your head, so you can socialize in confidence.
Be aware of current affairs
Current affairs are a popular topic at formal events, so it's worth brushing up on your knowledge of what's going on in the world as part of your preparation. When you're aware of current affairs, you can contribute to the conversations around these topics and build rapport with others at the event.
Practice professional etiquette
Proper etiquette is important at work events, as it displays professionalism and credibility. You should research professional etiquette and behavior, including posture, body language, eye contact, and active listening.
Practice good table manners if your work event involves sitting down to eat at a table with others. Be aware of your demeanor and make a conscious effort to interact with everybody around you.