Going into business for yourself is risky, there are big investments to be made, loans to take out, budgets to arrange, and there is no guarantee of success. But that isn't a reason to shy away from the opportunities out there, and in fact, there are more of them today than ever before. Read on to find out more.
Print on Demand (POD) Online Business
A Print on Demand Business (POD) is an online clothing business where you sell t-shirts and hoodies with unique designs on them. The designs are made by you. It's very easy to set up, promote online, and earn money without much investment.
Once you have your graphic design and you have linked up with a POD service all you have to do is promote tour products on your website and social media. When an order is made you send some of the money to your partner who prints and ships it. You keep the rest.
Food Truck Business
Some people love to cook their own food and dream of one day serving it to customers at their own restaurant. Maybe you've had comments from friends and family about how delicious the food is and what it might cost if you ate out.
The good news is you can start your food business without investing large sums in a restaurant, and without the risk. All you have to do is buy a food truck that is low cost and mobile – so you can test out your business to see if it's profitable.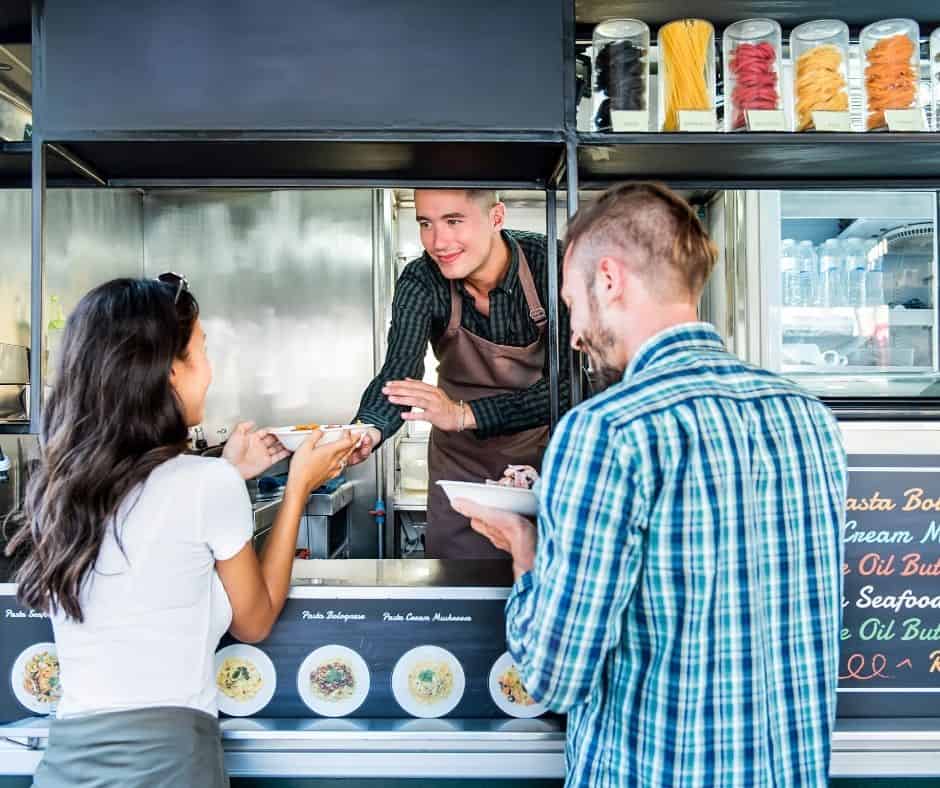 Franchise Direct
If you know you have the business skills and the ability to run a business but you don't have a strong idea for getting it off the ground you should consider a franchise. A franchise is an established brand that needs owners with business skills like you to run its branches.
Operating a franchise gives you the responsibilities of owning a business without many of the startup costs and additional marketing costs associated with going it alone. At Franchise Direct you can choose from hundreds of franchises so you're sure to find something of interest.
Online Business
Online Business is booming at the moment so it would be a shame to miss the boat if you are an aspiring entrepreneur. There are opportunities in e-commerce, freelancing, digital design, coaching, course, trading and investments. You only have to look and choose something for your skillset.
Operating an online business is low cost and low risk, that's what makes it perfect for aspiring entrepreneurs. You can try something out and test the waters, you can see if the shoe fits. From there it's easy to grow and develop in the direction you desire.
A Coffee Business
If you love coffee then you're the same as most people, that's why coffee shops are so popular in towns and cities the world over. The good news is that more coffee shops simply mean more coffee drinkers, so there's always a market for your unique brand.
As with a food truck, it's sensible not to start off with an expensive coffee shop that may not pay off in the short term. Instead, beta test your coffee and your business model with a coffee truck in your local's area.
DISCLOSURE – This post has been written by an outside source
Recent Content