7 health and safety essentials when managing a construction project has been written for MORNING BUSINESS CHAT by an outside source and I have been paid to publish this post. As always, I hope you find the information really helpful.
Health and safety are paramount in every industry, but probably the most crucial in the construction arena. Fatality and injury risks are far higher, so the correct procedures must be put in place.
It is the responsibility of the site management team to ensure that the site is responsibly and safely managed at all times. They are also responsible for the well-being of directly employed staff as well as sub-contractors.
Here are 7 health and safety essentials when managing a construction project.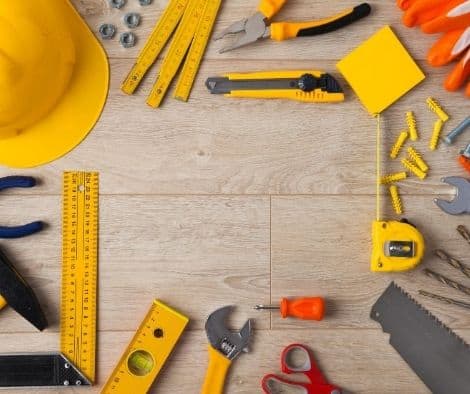 Personal protective equipment
Anyone working on a site where construction is ongoing must wear personal protective equipment (PPE). Hard hats must be worn to ensure that all site personnel and visitors are protected from any falling debris.
A reflective jacket or vest is also crucial and will ensure that each employee or sub-contractor can be easily seen. When operating machinery, visibility is key, and so reflective workwear will minimize the risk of an accident occurring. Safety boots are another essential and will protect the toes and feet from being hurt should anything fall on them.
If anyone refuses to wear PPE gear, the site management team can refuse access to the site and ask them to leave immediately.
Signing-in register
A site manager must be able to account for who is on-site at any given time. This not only ensures that everyone is accounted for when the site is closing, but also make it easier in the event of a fire or another emergency.
Any visitors to the site must sign in with their name and time and, similarly, must sign out when they leave. Visitors should be advised of the location of any allocated congregation point in the event of an emergency so they know where to go should it be deemed necessary.
Public liability insurance
According to Kaufman & McPherson, a law firm based in West Virginia, an injured worker can sue a negligent party who is not an employer or coworker. This would include, but not be limited to, sub-contractors on a construction site and is why public liability insurance is a must for any construction business. 
This insurance will help you to cover the cost of any compensation pay-out in the event of a successful claim, which, depending on the injury and prognosis, could run into tens of thousands. Every business should have PL insurance, but given the number of accidents that can occur on a construction site, it is fundamental in this particular industry.
On-site signage
Every construction project needs to have clear and accurate signage displayed throughout the site. Directional arrows are needed to allow anyone visiting or working on-site to be aware of any traffic flow requirements.
Any restricted areas should be designated, boundary fencing erected where needed, and emergency and business contact details should be displayed and visible at all times.
Fuel storage and machinery
Construction projects require many different types of machinery. These machines need fuel to run, and so there needs to be a decent supply of fuel on-site at all times. This fuel must be kept in fuel tank bunds in an allocated area. This area should be cordoned off and signposted to ensure that all site staff are aware that highly flammable liquids are being stored.
Machinery should be checked daily, and the site management team should sign to confirm that this has been done to their satisfaction.
Accident log
Despite every attempt to ensure that accidents don't happen, they still occur from time to time. When they do, details of the incident must be lodged in an accident book. A full description of what took place and when, together with details of who was involved, must be noted. If it is deemed necessary, anyone who has suffered an injury should be seen by a medical professional.
An accident book ensures that should any action be taken against the company further down the line, a full and detailed breakdown of what took place is available.
Inductions
Anyone working on-site, whether a direct employee or a sub-contractor, should be given a full induction before starting work. They must be advised of the signing-in process, fire exits, meeting points, restricted areas, and any other relevant information.
Once an induction has been completed, the employee or sub-contractor should sign to confirm that they have been made aware of the health and safety requirements and will abide by them.
A detailed health and safety policy is crucial on a construction site and, to ensure the safety of everyone, corners should never be cut.