The issue of how to create a better work/life balance has always been a hot topic.
It's a big, big topic but today I want to share one tip with you that makes a big difference for me and it's something I strongly encourage my coaching clients to do when they are feeling overwhelmed and that they have very little work/life balance.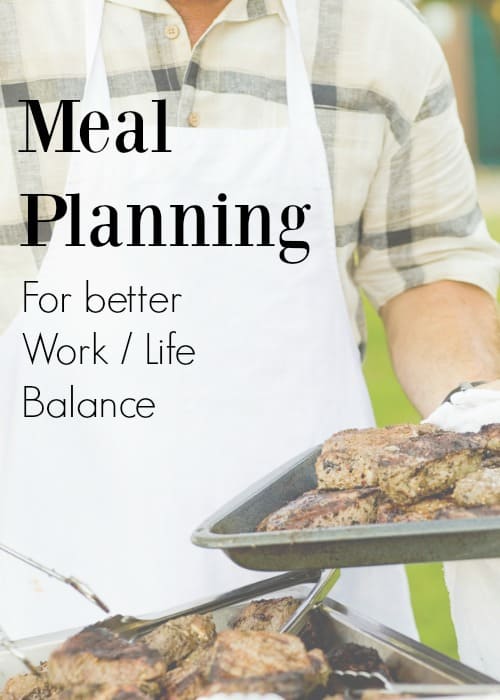 So if you're like me and the person who is responsible for shopping for food and actually making the meals for your family then this is a priceless tip to help you gain better work/life balance.
If you recognise any part of this scenario, meal planning will certainly make a big difference to you.
You've been busy working all day, it's almost meal time and you haven't even thought about what you're going to have to eat this evening, a quick look in the fridge, freezer, cupboards… tells you there's not much on offer.  A mad dash to the supermarket or a phone call for a takeaway and frustration that it's another rushed evening meal.
Before I started meal planning, I was making almost daily supermarket trips and spending far more money.  I was also often making unhealthy choices and with every trip to the supermarket I was picking up those extra treats that I really didn't need.
So here's what I do now.  If you feel overwhelmed and find it hard to get a good work/life balance, give this a try for a few months and see what a difference it makes.
I recommend at least 2 months because it could take a little while to get into a good routine.
Pick a day for meal planning
I do my meal planning for the week on a Sunday evening.  I shop mostly online, so I put in my order to be delivered on a Tuesday.
So on Sunday evening I'll do a quick scan of the fridge, freezer, cupboards… and look at what meals I can make with what I have leftover.
I add these meals to my daily meals lists.
Then I decide what other meals I want for the week.
TIP: I plan 9-10 evening meals for the week, simply because I do like to have choice of meals.  This does mean I'll always have food leftover, but I just move this to the following weeks meals.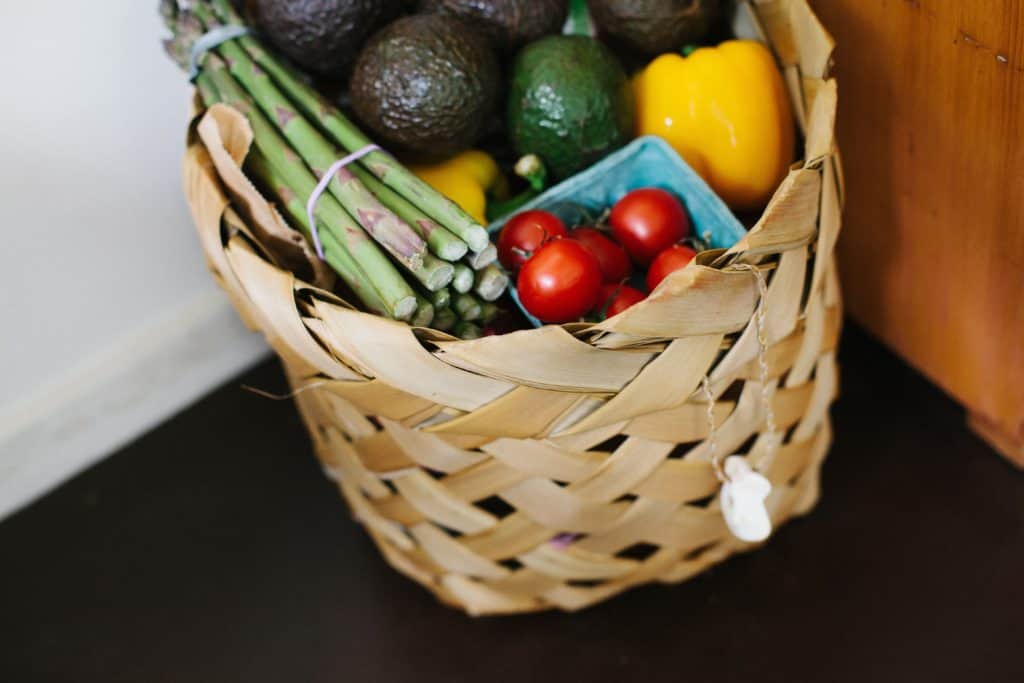 A quick note on shopping online for your food
I love to support my local butcher and I'm thankful to have a really good one in my village and there's a fantastic farm shop just up the road, so I do use these on a regular basis, however, I can tell you with my hand on my heart, switching to online grocery shopping has been one of the best things I've done to make my life easier.
I place my order and it's delivered to my door.  So, so easy.
It means I'm not shopping with my son, which is often expensive and stressful. Don't judge me please, I'm human, not perfect.
It also means I'm not spending all that time getting to the supermarket, actually finding the food I want and queueing at the tills…
That's actually a lot of saved time when you add it up, time that I can be enjoying.
A few things to think about when shopping for your weekly meals
Plan for breakfasts, lunches, evening meals and snacks.
Plan for pack-ups
Have some freezer easy meals (for me that's things like fish fingers, burgers… ) that you can cook straight from the freezer for busy times.
Think about fruit and veg that will last for the full week.
Weekly and daily meal planning
So, I've tried a system of planning where on each day you know exactly what meal you're having, but I found it too restrictive.  What I prefer is to plan for around 10 evening meals for the week and then each evening I simply decide what I want for the following evening meal. Because I planned the meals in advance before shopping I always have what I need in.
Take out frozen meats that need to defrost and place into the fridge the night before you need to cook it.
Use the same ideas for lunches too.
Decide on a few signature dishes
Okay I know for some of you reading this I will sound so boring but for someone who doesn't absolutely love cooking, this is essential for me.  I have a few signature dishes that I do on a weekly basis.  These are the meals I can throw together really quickly and without a lot of thought.
My signature dishes
Bolognese – I make at least enough to last for three meals – 1st meal – Spaghetti bolognese, 2nd meal – bolognese with potatoes and veg and one lots goes in the freezer for a standby meal.
Flavoured chicken chunks – I buy a load of chicken breasts and cut into fairly big chunks.  Then I add various sauces and spices.  At the moment my favourite is a jerk chicken spice mix with honey and mustard sauce.  I put 2 portions into a food bag, mix it up and then pop it into the freezer. I usually make up around 5 bags at the same time.  You can pop it in the oven, grill it or pop it on the BBQ. This saves so much time.  I'll serve with rice, pasta, salad…
Slow cooker beef.  Oh my goodness, this is a firm favourite and so, so easy.  I buy thin cut beef steaks.  I pour a cup and half of water into the slow cooker, add some gravy granules (Bisto) also an OXO cube and a generous squirt of tomato ketchup, give it a mix and add the beef.  I pop it on high for a couple of hours and then to medium for a couple more hours.  I serve with potatoes and veggies usually.
These are my easy signature meals and by always adding a bit extra to the freezer you always have meals ready and waiting.
Another meal I want to share with you is an all in slow cooker stew/casserole. Choose your meat, add a flavouring pack.  You can buy these from most supermarkets, add some chopped potatoes and chopped veg, root vegetables are best.  Mix it all together, add water to just cover the ingredients.  Turn on to high and cook for about 6 hours.  It's well worth doing a bit of research on slow cooker meals as they really are a great time saver.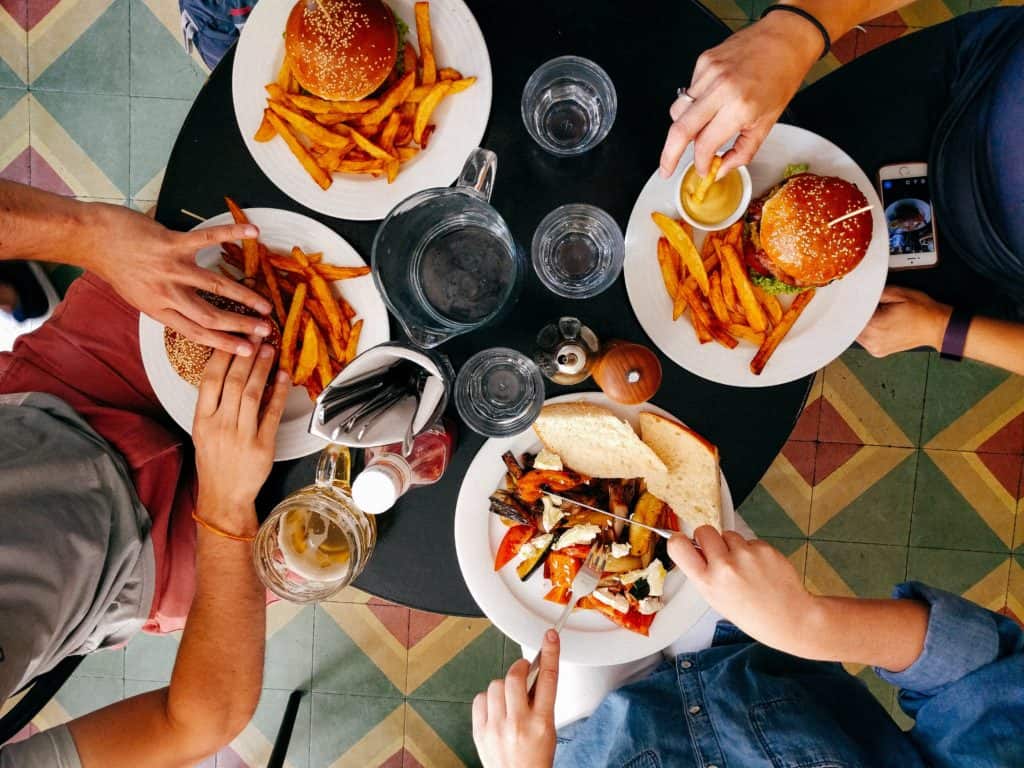 Get the whole family involved
If you have kids, get them involved too.  I've taught my 14-year-old son how to make all of the signature dishes I mentioned.  But even things like getting them to make drinks to go with the meal and get the cutlery out, will make a difference and also make sure everyone helps to clear up afterwards.
Slow it down and enjoy the meal
My final piece of advice is to really enjoy meal times with your family.  This will really give you a sense of balance. Take a deep breath, sit down and enjoy your meal.  Take your time with the meal and make it a special daily event.
I hope you've found these tips useful.  I'll be sharing more work/life balance tips at a later stage.
Posts you may want to read are…
Online shopping tips to save time
Work-life balance is so important.  I strongly believe that our business should ultimately allow us to live the life we want.
Best wishes