It's important that you're doing everything you possibly can to protect your business this year. There are existing and growing threats online, and despite improved security procedures in place, your in-person business premises can still be at risk.
Regardless of the size of your business, where you're located and whether you operate online, offline or both, this list of tips will certainly be beneficial for all those looking to protect themselves further.
With that being said, here are nine tips to protect your small business this year.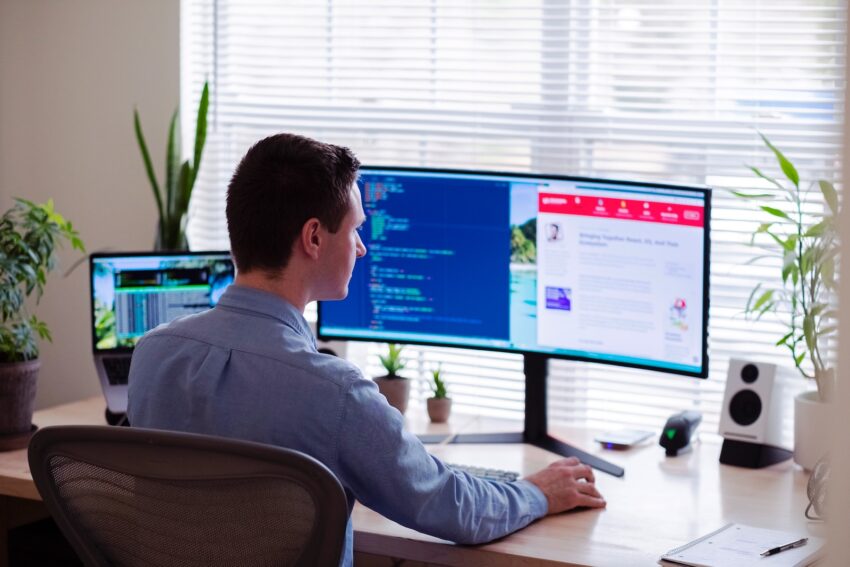 1. Keep all software up to date
First and foremost, the software you use for your business is highly effective and beneficial for your company's organization. However, when it comes to updating them and keeping them up to date, it's important to be proactive in this regard. By not doing so, you could be risking your business and leaving it vulnerable to hackers.
With outdated software, it means you've got software that perhaps has a weaker security system in place or had patches that required fixing in order to make it more secure.
Whatever platforms or tools you use to run your business operations, make sure you're keeping all of the software up to date. That way, you can rest a little more easily at night, knowing that your software is up to scratch.
2. Upgrade any anti-virus and firewall protection
Another software update to focus on when it comes to protecting your small business is anti-virus and firewall protection.
If you're not maintaining your anti-virus and firewall protection, you're leaving the business exposed. In this digital age, where cyber threats and attacks are rife, it's essential you're fixing this oversight.
Upgrading your systems to cater to the size of your business and the number of devices that need coverage is key. If you're neglecting this part of the company, then you're just one step away from a potential cyber attack.
That means your data could be exposed, stolen or damaged. None of those outcomes is an outcome you want for your business. Take a look at your current coverage and upgrade it where it's required.
3. Train your employees in cyber security
Your employees have a responsibility to keep your business protected and when it comes to cyber security, that's more important now than ever before. You can't assume that everyone within your company has an excellent knowledge of cyber threats and the methods used by cyber attackers.
In fact, even those who are aware of the latest methods of cyber criminals on the internet can still fall victim. With that being said, it's good to assume everyone has limited knowledge and therefore requires training.
Cyber training is something that should be delivered every so often in order to keep the information fresh in the employee's knowledge. The reason for regular training is that these methods used by cybercriminals are only becoming more effective and developing into new efforts to try and trip their victims up.
Where you can try to provide more cyber security training for your staff and across the workforce entirely. In particular, it should be given as a priority for those who handle customer and company data on a daily basis.
4. Improve your business ops and building management team
To help with your business premises, how effective are your business ops and building management team? Are they being proactive when it comes to the safety and security of the building?
Staff members should be able to come and go within the building, feeling safe and secure. That's the bare minimum that you should be providing as a business owner.
With that being said, look at what security protocols and policies you have in place, and how these could be developed or improved upon. Perhaps you need to address some pinch points within this department or maybe you need to hire additional staff?
5. Encourage staff to strengthen their work passwords
Another part of your security measures online is to strengthen the use of work passwords that are protecting your company's data. Your employees will likely have a habit of using the same passwords to protect their work accounts and while this is easy for them to remember, it's not great for company security.
With that being said, you might want to introduce password software which means only the employee has to remember the one password to log into this platform. By having password management software, the software keeps track of passwords, changing them as and when it's needed to improve the security of work accounts.
It's a simple but effective investment worth having for your business. Alternatively, simply encouraging your staff to strengthen their work passwords might also be beneficial. You may want to put the use of strong passwords in your internet and online security policy. That way, if they're using easy passwords or the same passwords, they're held accountable for any issues.
6. Diversify income streams for financial stability
Financial stability is something every business aims for but sometimes that doesn't always pan out in reality. Cash flow can be a problem for businesses that don't chase invoices or spend their money cautiously. You may also want to look at diversifying your income streams to deliver more financial stability.
For example, here are some ways in which your business could diversify the income the company makes:
Offer consultation services
Membership or subscriptions
Sell e-books or online courses
Invest in real estate and other investment opportunities
By diversifying your small business income streams, it offers a little more peace of mind where it's needed.
7. Outsource any services that are causing risks to your business
What areas of your business are falling behind? As a small business, it can be hard to juggle all of the plates that you've got to focus on spinning. Before long, and without additional resources available, you could drop the ball and cause problems within your business.
To mitigate those risks, consider outsourcing any services that you're struggling to keep up with as a business. It's not admitting defeat but it is addressing that you need the extra help. Hiring in-house is a costly expense, so many companies will opt for outsourcing instead.
Outsourcing doesn't require any permanent contractions or commitments financially, which is helpful for small businesses with limited financial resources.
8. Make sure you're being compliant legally
Legal compliance is a must when it comes to running a business. Just because you're small, doesn't mean you can fly under the radar. From getting insurance for small businesses to making sure you file your business taxes on time every year, being legally compliant will help you avoid any headaches or potential problems with legal procedures.
Consider what you're doing for your business to stay legally compliant and what you may have missed when setting up your business in the first place. It might be good to get legal advice to ensure everything is in place as it should be.
9. Improve your HR procedures
Finally, when it comes to your business, it's useful to know what HR procedures you have in place and how effectively they're being managed. Human resources is an important and essential part of your company. After all, the health and well-being of your staff are crucial.
With that being said, look at what improvements might need to be made within your HR department this year.
Protecting your business is certainly important and something to be well aware of as you head further into 2023. Use these tips to make sure your business is protected both online and in person.