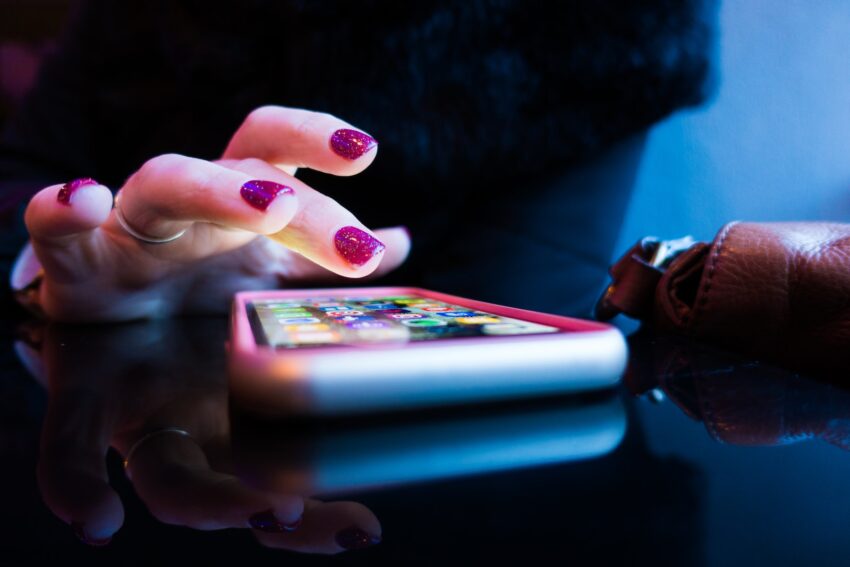 Apps can be a valuable team management tool for many companies. Using applications, it's possible to automate HR tasks and centralise data for your employees to access. Such apps can be used on various devices, allowing you to manage your team from any location. 
This post delves more into some of the specific ways in which you can use apps to manage your team. 
Assign digital training tasks
Apps can be a great tool for training staff. While they shouldn't be a substitute for hands-on training, apps can provide supplementary training when it comes to various workplace policies and protocols by providing interactive quizzes. There are various apps you can use to create these training quizzes including specialist tools for certain industries like hospitality and healthcare.
App examples: EdApp, Absorb LMS, iSpring, Docebo
Create a digital company handbook
You can also use software to create a digital handbook that employees can easily refer to when they need a reminder as to how to complete a certain task. Digital handbooks are more convenient than physical handbooks because they can be accessed anywhere and cannot be damaged or lost like physical handbooks. You can also incorporate videos into digital company handbooks. Several apps allow you to easily build these handbooks. 
App examples:Blissbook, Handbooks, Igloo, ProProfs
Allocate and monitor tasks
Apps can also be used to allocate tasks for the day and monitor their progress. Using these apps, employees can submit reports to state that they have completed tasks, which managers can then check throughout the day. Detailed information can be provided on each task, which employees can easily refer to at any time. You'll find many different versions of the apps online including specialist applications for specific industries like HVAC software, real estate software and delivery driver software. Take your time to compare them in order to choose the best suited app for your business. 
App examples: BuildOps, Asana, Todoist, Trello
Share digital calendars/diaries
If your employees have autonomy to plan their own meetings and tasks, it could be necessary to use calendar/diary sharing software so that you can easily check when someone is in a meeting or out of the office. There are few shareable calendar apps that allow you to do this – including apps that send an alert when a colleague is in a meeting. Some task management apps have in-built shareable calendar features, which could give you all the features you need in one app.
App examples: Clockwise, Google Calendar, Asana, Teamup
Build rotas more easily
If employees are hired to work different shifts, it could be important to use a good quality rota building app. There are some apps that are able to build rotas automatically by using provided data on each of your employees (such as dates/times available). This could save you so much time when it comes to rota building. You can share these rotas with your employees – either by getting them to download a similar app or by sharing screenshots via group chats. 
App examples: Timekeeper, WhenIWork, Sling, Deputy
Automatically clock employee hours
It's important to accurately clock the number of hours your employees are working. This includes accounting overtime, unscheduled shifts and emergency time off. There are apps that can enable employees to clock in and out – allowing you to know exactly which hours your employees have worked each week. Time clock apps can be synced with your payroll software to help automatically calculate accurate pay. It's worth noting that some time clock apps also function as rota building apps too.
App examples: Clockify, Sling, Timesheet, Hubstaff
Keep track of employee benefits
Keeping track of employee benefits can be a headache for some employers. This includes accurately keeping track of how much paid holiday and paid sick days an employee may have left, contributing pension payments and managing health insurance schemes. Fortunately there are apps that can help with all of this. Some of these apps specialise in recording absence, while others can help juggle all kinds of benefits, allowing you to more easily create and track individualised benefit programs for each employee. 
App examples: Gusto, Rippling, Zenefits, Whosoff
Automate your payroll
Making sure that employees are paid on time and that they are paid the right amount is one of your most important tasks as an employer. Nowadays, you don't have to manually work out how much pay each employee is due – there are programs that can automate this entire process. Some of these apps even allow you to schedule pay for a certain time. It's worth taking the time to compare payroll software options as there are a lot to choose from. Many payroll apps come with payment plans, but some are free.
App examples: Xero, OnPay, Quickbooks Payroll, Gusto
Reduce team meetings with virtual group chats
Many team meetings are totally unnecessary – especially now that group chat instant messaging services exist. Such apps allow you and your team to easily communicate via instant message at any time of the day. Group chats are great for sharing company news, sharing documents and asking favours from employees (such as asking someone to cover a shift last minute). They can also benefit employees by enabling them to ask employers questions at any time and share news. They can even help build camaraderie by providing a place for work-related private jokes and work-related stories. All in all, a company group chat can have many benefits. 
App examples: WhatsApp, Slack, Microsoft Teams, Flock
Collect employee feedback
Want to collect feedback from employees regarding certain aspects of your company? There are many apps that can allow employees to do this – some of which can even allow anonymous feedback. Such apps are great for better understanding any complaints or issues that you employees may have that they may otherwise forget to tell or not feel comfortable expressing in person. There are a few different apps out there, which are worth taking the time to compare. 
App examples: ContactMonkey, Qualtrics, 15Five, Bamboo HR