Looking for a job can be a stressful and challenging process, especially if you are just starting out in your career or looking to make a career change. Fortunately, there are many ways to make the process of finding a job easier and more efficient. One of these ways is to know how to get recruited easily. Recruiting is the process of attracting, selecting, and hiring qualified candidates for a job opening.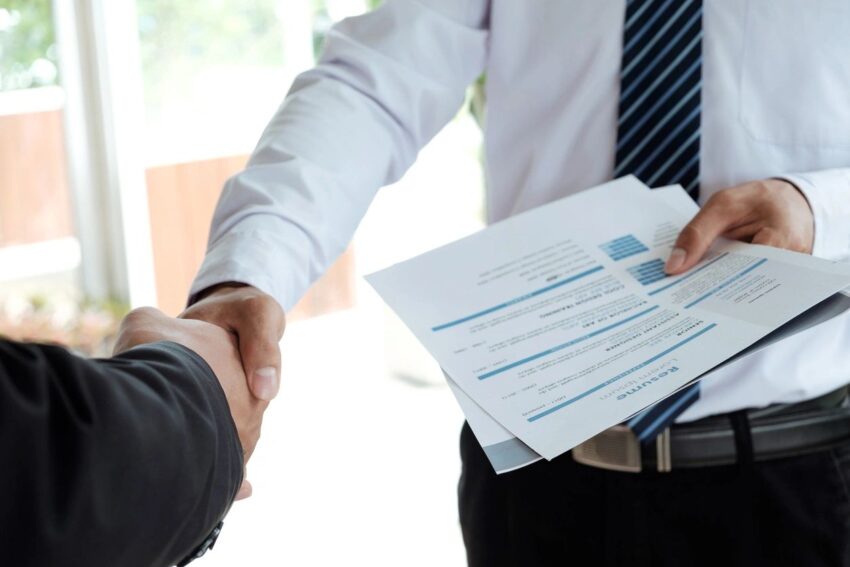 It is an important part of the hiring process for companies and organizations. Getting recruited means that you are being actively sought out by employers, which can increase your chances of finding a job that is a good fit for you. In this article, we will discuss ten tips on how to get recruited easily, from optimizing your resume to networking effectively.
1: Optimize Your Resume
Your resume is the first thing that recruiters see when they are considering you for a job. To get recruited easily, it is important to optimize your resume to make it easy for recruiters to see your qualifications and experience. Use clear and concise language, and focus on your most relevant skills and experiences.
2: Build a Strong Online Presence
Having a strong online presence can help you get recruited more easily. This includes having a professional LinkedIn profile and a personal website if relevant to your career. Make sure your profiles are up-to-date and complete and showcase your skills and experiences. To ensure an even better chance, you can upload your CV to Willis Global and tell them when it's the best time to talk about your needs in terms of recruitment and what you are exactly looking for.
3: Network Effectively
Networking is a crucial part of getting recruited. Attend industry events and conferences, connect with people on LinkedIn, and reach out to alumni from your school or university. Building relationships can help you gain insider information and opportunities.
4: Use Job Search Engines
Job search engines such as Indeed, Monster, and Glassdoor can help you find job openings and get recruited more easily. Use keywords related to your field and location to find relevant job postings.
5: Apply to Multiple Jobs
Applying to multiple jobs can increase your chances of getting recruited. Don't limit yourself to one job posting, and make sure to apply to jobs that match your skills and experience.
6: Customize Your Cover Letter
Customizing your cover letter for each job application can help you stand out to recruiters. Highlight your skills and experiences that match the job posting, and explain why you are a good fit for the position.
7: Follow Up
Following up with recruiters after you have applied for a job can help you get noticed and increase your chances of getting recruited. Send a polite email or make a phone call to express your interest in the position and ask for an update on your application status.
8: Practice Interviewing
Interviewing is a crucial part of the recruitment process. Practice common interview questions and prepare answers that showcase your skills and experience. Dress professionally and arrive on time for your interview.
9: Be Flexible
Being flexible with your job search can help you get recruited more easily. Consider temporary or contract work, part-time or full-time positions, and remote or in-person jobs depending on your situation.
10: Be Patient
Getting recruited can take time, so be patient and persistent. Keep applying to jobs, networking, and improving your skills and experience. Eventually, you will find a job that is the right fit for you.
Conclusion
Getting recruited is a competitive process, but by following these tips, you can increase your chances of success. Remember to optimize your resume, build a strong online presence, network effectively, use job search engines, customize your cover letter, follow up with recruiters, practice interviewing, be flexible, and be patient. With these strategies, you will be well on your way to finding your dream job.