There are many different things that go into a successful online business. From the website design to the marketing strategy, there are countless details that need to be taken into account. However, there are some core fundamentals that every business needs in order to be successful. In this blog post, we will discuss 10 of the most important fundamentals that every online business should focus on!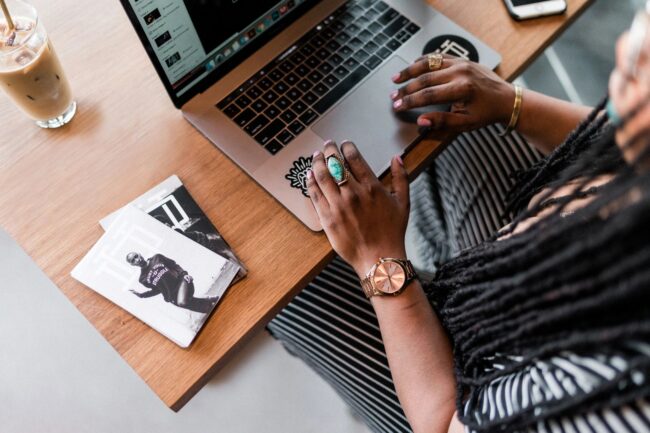 Choosing the Right Niche
When starting an online business, finding a niche is one of the most important steps. This doesn't mean you have to limit yourself to one specific product or service – but it does mean that you should focus on offering something that people need and want. Do your research and find out what potential customers are looking for, so you can create a business that meets those needs.
Understanding Your Unique Selling Proposition (USP)
Every successful business has a unique selling proposition (USP). This is essentially what sets your business apart from its competitors – it's what makes your products or services stand out in the minds of consumers. Spend some time thinking about how you can make your USP stand out.
Developing a Strategic Marketing Plan
Having a well-thought-out marketing plan is essential to the success of any online business. Think about how you can reach your target audience, what channels you'll use, and create detailed plans for each step. Don't forget to consider both organic and paid advertising when creating your marketing plan!
Designing an Engaging Website
Your website should be designed with the user in mind – it should be easy to navigate, have engaging content, and provide a positive experience for visitors. Make sure to include elements like social media sharing buttons and contact forms on every page so that your customers can easily connect with you.
Dedicated Servers
If your business is going to be processing sensitive information, it's important that you invest in dedicated servers. This will help protect your data, as well as ensuring that the site is always up and running properly.
Quality Content Creation
Content creation is key for any online business – whether it's blog posts, videos, or social media campaigns. You'll want to create quality content that provides value to your customers, and helps drive traffic to your website.
Focusing on SEO
Search engine optimization (SEO) is essential for any online business – it helps your content get discovered by potential customers. Focus on optimizing your website and blog posts with targeted keywords and phrases that customers are likely searching for.
Effective Lead Generation Strategies
Lead generation is how you'll turn visitors into paying customers. Develop strategies that capture leads, such as creating an email list or offering a free e-book in exchange for contact information. Once you have these leads, you can use them to market more effectively.
A Solid Social Media Presence
Social media has become an integral part of any online business. Create profiles on the major social networks, and post content regularly to engage with your customers in meaningful ways. Don't forget to include a "follow us" button at the bottom of each page on your website!
Analyzing Data & Making Adjustments
Data analysis is key for any successful online business. Pay attention to metrics like website traffic, conversion rates, customer feedback, etc., so you can continually iterate and improve your strategies.
These 10 fundamentals are essential components of any successful online business. With a bit of hard work and dedication, you can bring these elements together to create an amazing experience for customers – which leads to long-term success!