Are you up for a twitter challenge?
I love a challenge and I love twitter, so let's put them both together and see if we can increase engagement.
We're going for an interaction boost for 7 consecutive days.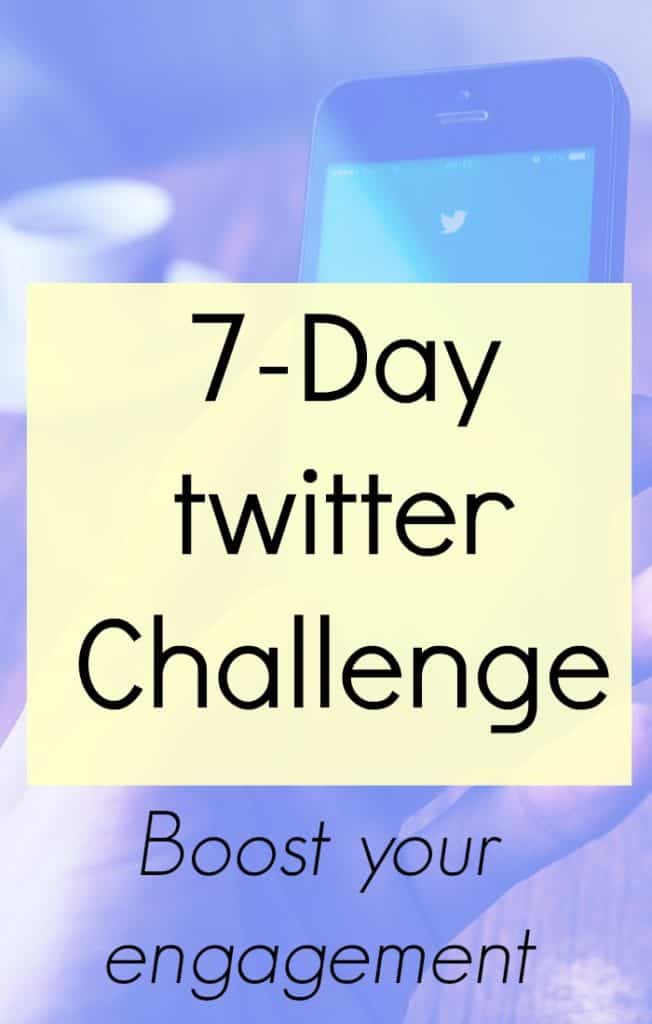 Watch the twitter challenge video
What the twitter challenge is all about
Okay, so this is a 7-day twitter challenge and what I want you to do is interact with 10 people each day that you don't normally interact with on twitter.
Do this for 7 consecutive days.
Ideally, have a conversation with someone.
Here are some ideas
So let's say you want to retweet a tweet; instead of just retweeting it, add a comment along with it.
Reply to someone's tweet
Tweet someone and let them know you enjoyed a blog post or video they posted
Send someone a tweet and just wish them a lovely week (don't be spammy with this though.  I hate those tweets saying things like "Hey @Sunshinecoach have a great day and check out this link…")
Ask questions specific to the persons business/interest
Thank people who retweet you and add a little message
Say hello to new followers and get to know them (again watch out for coming across as spammy)
ALWAYS BE POLITE AND GENUINE
Twitter is meant to be social
Twitter is such a fast paced platform and unless you're posting on there a lot, you'll get missed.  However, when you start to build relationships, people will actually pay attention and look out for your posts.
Twitter is definitely a place where you need to be interacting often.




People tell me all the time that they don't get twitter and don't see any value in using it.  What I would say to that idea, is that it's the same as any other platform.  You get out of it what you put in.
Twitter is hard to monitor with regards to tracking how much traffic it drives to my blog – Don't ask me what happens with twitter with regards to stats but it doesn't show up.  At least not always.  But I do know that it's a great place to build interest and interact.
Also, one thing I want you to think about is this.  All kinds of people are using twitter.  Not just your potential clients/potential blog readers… There are also people who can offer YOU opportunities.
Keep an open mind.
Be active.
Be completely genuine.
And be social.  It's not all about you.  You want to make other people feel important, heard and valued.
Nothing worse than feeling unnoticed on social media
Okay, let me ask you a question.  How do you feel when you share something on social media and nobody takes a blind bit of notice?
Well, the reality is we don't always know whether people are reading our tweets let alone taking any notice of them.  So when people retweet us and reply to our tweets it's confirmation that we're being heard.  A good feeling right?




I definitely love getting good interaction on a tweet and I bet you do too.  So it makes perfect sense that most other people like the interaction too. So go ahead and make someone's day.  Let them know you're reading their tweets.
Twitter challenge recap
Interact with 10 new people that you don't normally interact with (daily)
Do this for 7 consecutive days
Come back and let us know how you got on with the challenge
Let me know in the comments below if you're doing the challenge and if you enjoy using twitter or not.