That's it, my long lie in's in the morning are over and done with.  Life has officially returned to normal today.  Back to business as normal.
JM has started back to school today (I can't believe he's in year 10), I'm so not old enough to have a 14-year-old son 😉
So even though Jack spent much of the summer with his Dad over in Spain, I do enjoy not being dictated to by an alarm clock.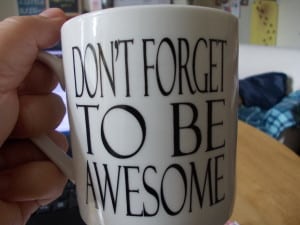 Now I know many of you are early birds and would consider 6.45 to be a lie in.  I will happily wander downstairs to let the dog out around 8am, put the kettle on for my morning cup of tea, then wander back up to bed to read my book, visualize the things I want to attract into my life and maybe doze a little more.  I love this time.  It recharges my batteries, helps me reconnect with myself and what I want in life and well… I just love it.
"WHAT!!!" WHEN DO YOU EVER GET ANY WORK DONE!!!" I hear you cry.  Okay I just imaged I heard that.
But seriously, I know some of you reading this will be thinking it. I know because I've had people ask me this.
So let me tell you, I also go out quite a lot during the day when I'm supposed to be working.  Or rather when people expect me to be working.
And YES, I do work and I do get my work done.
You see, I choose to have my long leisurely lie-ins when I can.  I choose to go out during my normal work hours.  I choose to work until 2am in the morning to make sure my work is done.
Did you get that bit?  Yep, when I'm not dictated to by a clock, I will often work until way past midnight.
Would I do that on a school day when my alarm is going to go off at 6.45am? NOPE!!!
Again that's my choice.
Now we're back to our normal routine.  I will be switching lights off and going to sleep by 10.45pm and my alarm goes off at 6.45am.  I know that for me this is what works.  This is the amount of sleep or rest time I need to function well the next day.
I've done the live on 5 hours sleep a night thing and I can tell you it wasn't pretty.
Today's takeaway
So my takeaway for you today is to know yourself.  Know what you like and what you need to function well in your life and business.
So that's me, back to my normal routine.  Back to my normal work hours.  Do I feel annoyed that my long lie in days are over (for now)?  No, not one bit.  I love them whilst they last, but I also love the routine.  Maybe that's my weird Gemini nature but that's how it is.  Best of both worlds I say.
What do you think?
Do you like the routine, lie in luxury or like me a bit of both?
[optin-cat id="1451″]